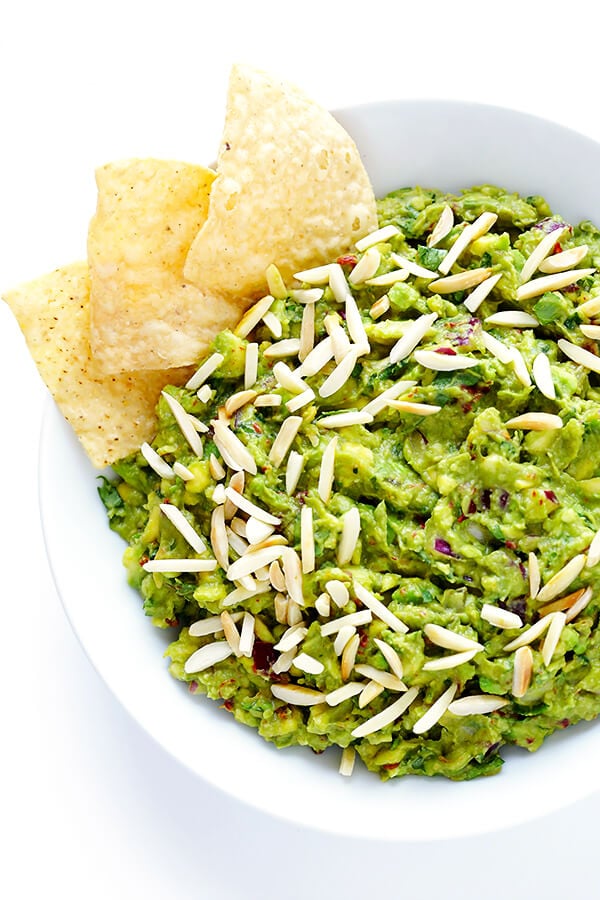 Last month, I spent a positively dreamy weekend in Austin with my friend, Maria.
We fangirl-ed our hearts out at the ATX Television Festival's 10-year reunions for Friday Night Lights (with the cast out out on Panther Field and everything!) and The West Wing (just as brilliant and inspiring as I ever could have hoped). We stayed downtown at the beautiful Four Seasons Austin, whose staff blew us away with thoughtful hospitality and whose restaurant served us hands-down the best meal of our trip. We poked around at all of my favorite local boutiques, where I was excited to spend this amazing gift card my friends surprised me by chipping in on together for my birthday (such a fun present, they're available in many cities!). We met up and spent time catching up with some dear Austin friends. We spent hours upon hours upon hours just catching up on life with the two of us. And mostly, we just chillaxed to the max. And it was so fun. 🙂
Of course, as two food bloggers in one of my favorite foodie towns, you'd better believe that we also ate a lot. We hit up lots of my favorite restaurants from my time in Austin last year, like Tacodeli, Sway, Torchy's, Second Bar + Kitchen, Jo's. We checked out some new-to-us places that came highly recommended by friends, like Epicerie, Café No Sé, Josephine House, and Moojo Moments. And of course, we kicked off our time in the city with a chips and salsa and guac and margaritas happy hour at my all-around favorite place in Austin, La Condesa.
I'm pretty sure that Kathryne and I ate there at least a half dozen times during our month in Austin last year. And once again, they did not disappoint. We ordered their salsa trio and guacamole trio as a "light" snack (<– ha, wishful thinking) before meeting up with our friends, Jeanine and Jack, for dinner. And amongst other things, their almond and chipotle guacamole knocked our socks off.
I immediately came home and had to try recreating my own version of it. And I think I may have nailed it.
Trust me, you've got to try it. ♥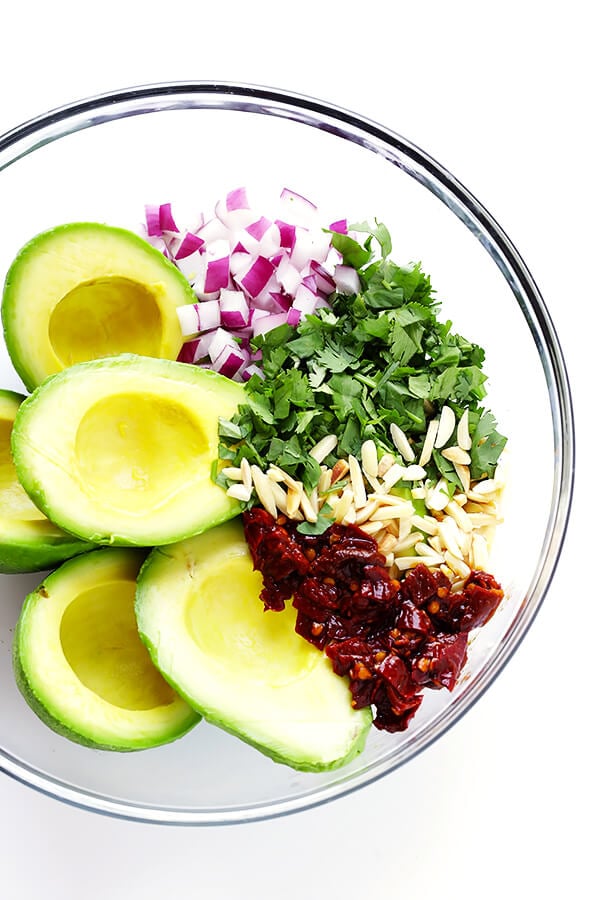 The name pretty much gives away the two main ingredients — tons of toasted slivered almonds, and a generous helping of chipotle peppers in adobo. The more of each of these, the merrier, if you ask me. 🙂
Other than that, you just need some traditional guac ingredients — ripe avocados, chopped red onion, fresh cilantro, lime juice, salt, and a pinch of cumin. Feel free to also add in some chopped tomato if you'd like.
Then just mash everything together until it's as smooth or chunky as you'd like…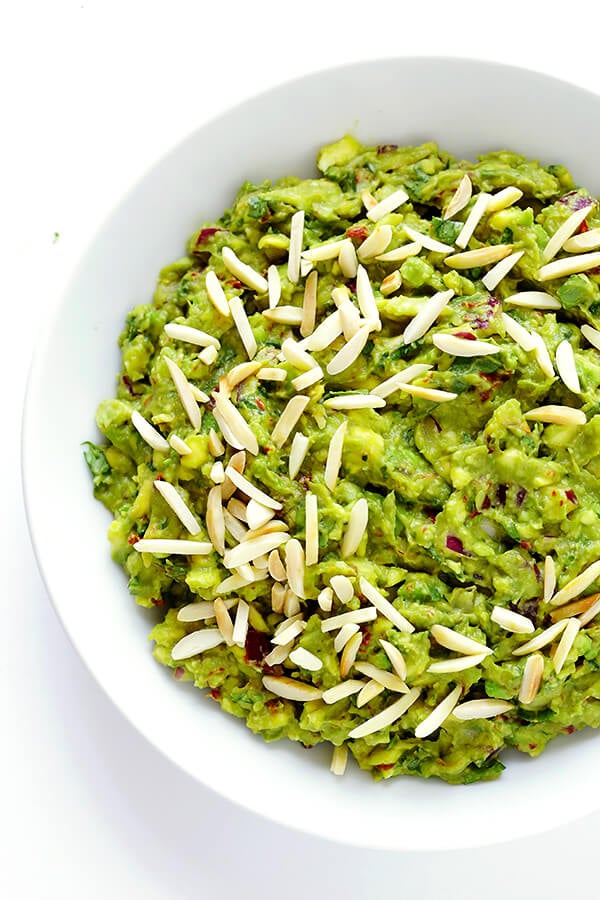 …sprinkle the top with extra almonds, you know, to be cute (and delicious)…
and do yourself a favor and dive in.
Seriously, I've tried hundreds of guacamole recipes in my life, and this one is now absolutely up there in my top 5. Something about that rich toasted almond flavor and smoky (and slightly-spicy) chipotle pairs absolutely perfectly with those traditional creamy guac flavors. And when served up with some salty tortilla chips, it was absolutely irresistible for the two of us in Austin. All the more reason to come home and make a big batch for even more dipping. 😉
So cheers to the friends, and cities, and restaurants that inspire us! Can't wait to be back again soon, Austin. ♥
Print

Toasted Almond and Chipotle Guacamole

Prep Time: 10 minutes


Total Time: 10 minutes


Yield: 6 –8 servings 1x
---
Description
This Toasted Almond and Chipotle Guacamole recipe is easy to make in about 10 minutes, and it's absolutely IRRESISTIBLE.
---
3

ripe avocados, peeled and pitted

2

chipotles in adobo, finely chopped

1/2 cup

finely chopped red onion

1 tablespoon

fresh lime juice

1/4 cup

fresh cilantro leaves, finely chopped

1/2 teaspoon

coarse sea salt

dash of cumin

1

 cup toasted* slivered almonds, divided

(Optional: 1 roma tomato, cored and chopped)
---
Instructions
Mash together avocados, chipotle, red onion, lime juice, cilantro, salt, cumin with a fork until well-mixed.  Stir in 2/3 cup of the toasted almonds and chopped tomato (if using) until combined.  Garnish with the remaining toasted almonds.

Serve immediately, or cover the bowl with plastic wrap (so that the plastic is literally touching the entire top layer of the guacamole, to prevent any air getting in and browning the avocado) and refrigerate for up to 3 days.
---