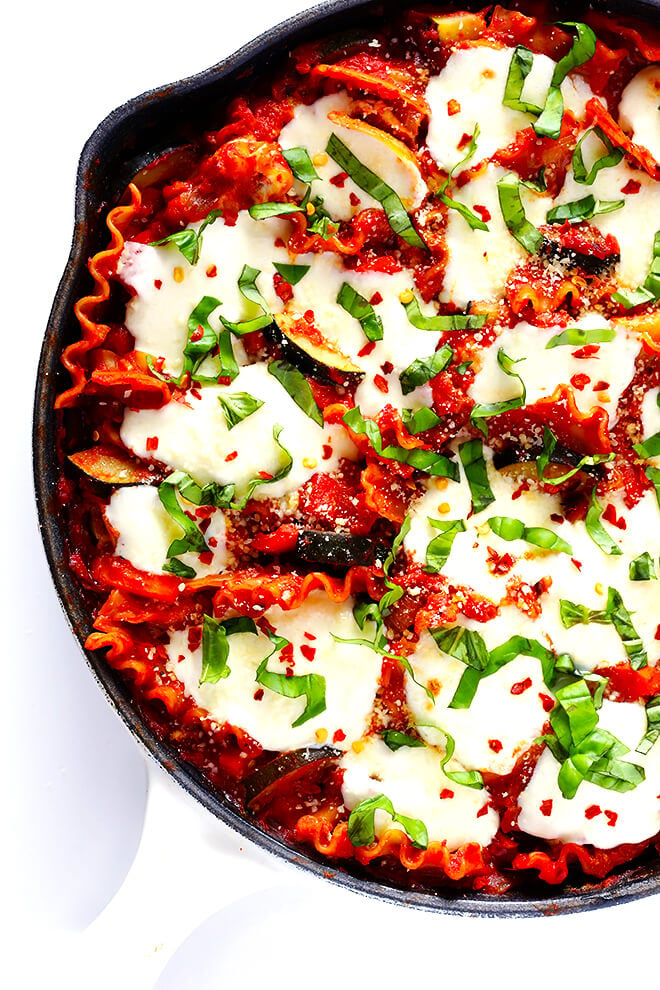 Soooo, apparently Henry learned a new trick last week.
I had been out all afternoon running a handful of errands, and came home to regroup and cook some tacos for dinner. But when I walked in the door, lo and behold, the pile of groceries that I had left on the dining room table were no longer in a pile. Instead, my table runner and candles were all shoved to the side of the table, five brand-new packages of dry beans were torn open and scattered like a zillion pieces of confetti all over the table (and surrounding floor), a bite had been taken out (and then apparently promptly spit out) of a fresh jalapeño, four half-eaten tortillas remained (out of a bag of sixteen), and a very full little pup was sitting under the table looking up at me with those guilty eyes I know so well.
Oh, Henry. ?
In the eight years that he and I have lived together, he's never once tried to climb up on the table! But apparently, an old dog can learn a few new tricks, especially if he's got a craving for some black bean tacos. (Just kidding, I'm pretty sure he passed over those dry beans!)
I've now re-arranged the chairs (and nixed the bench) around my dining table to prevent any future four-legged foraging. And Henry is back to his not-as-exciting regular meal plan. But he did succeed in forcing a rain check on taco night last week until I could buy more tortillas at the store. So instead, I decided to pivot to a meal that would have made Odie's best friend very proud.
Lasagna!
Specifically, this easy Skillet Veggie Lasagna.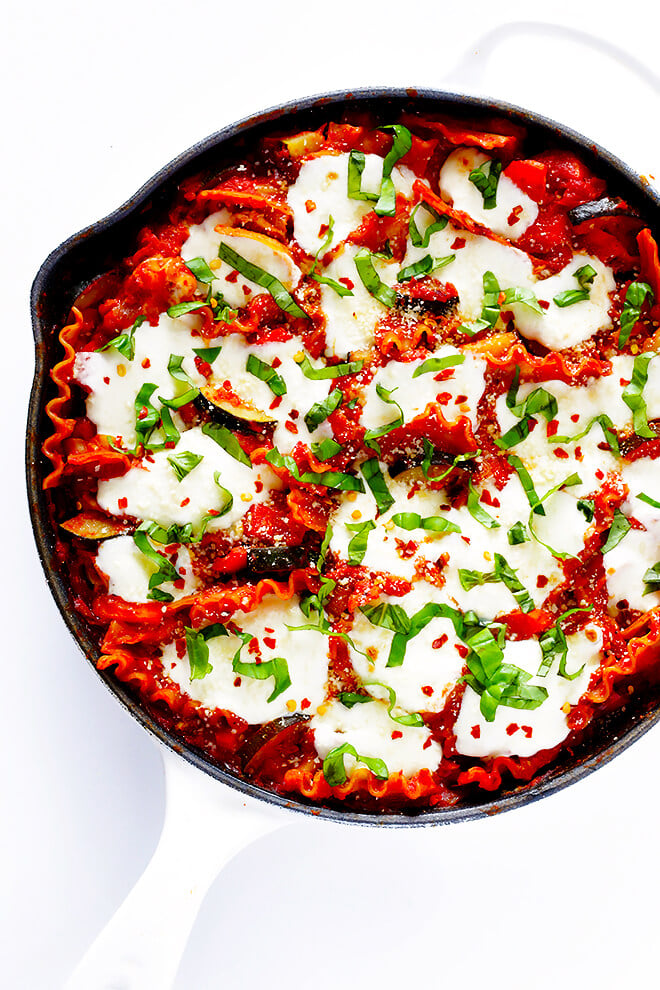 Because let's be real — as much as I love eating lasagna, I've never been a big fan of making it. Specifically, making all of those layers upon layers of ingredients. Every now and then I'll go to the effort. But 9 times out of 10, I take my favorite shortcut and just "skill-et!" (You know, cook it in a skillet!) ?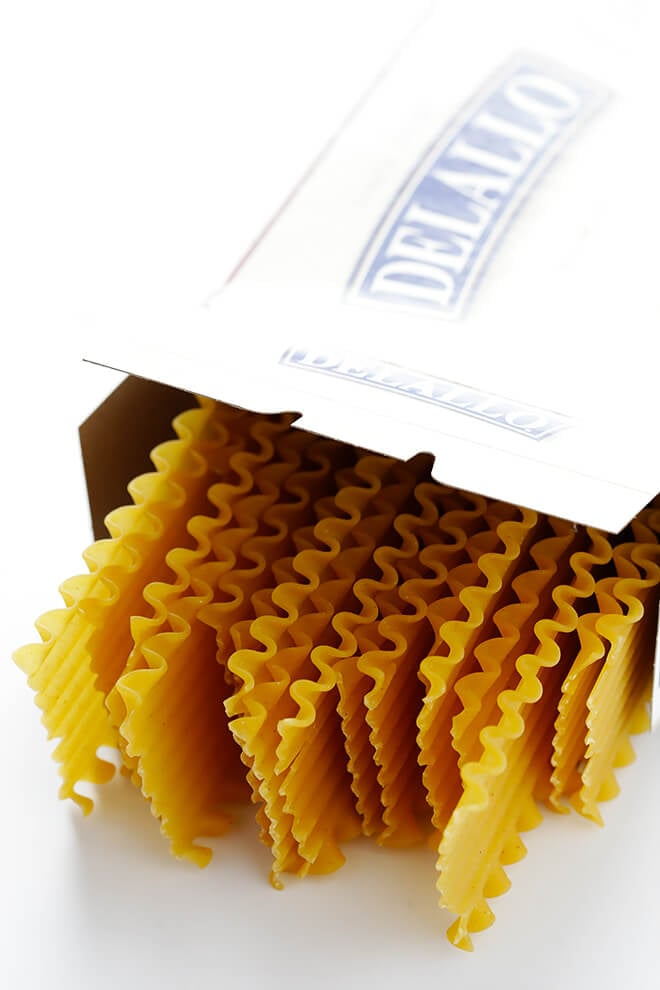 With skillet lasagna, you can still have all of those delicious lasagna ingredients/flavors you love. (Even down to that golden, melted cheese on top!) But instead of layering everything up in a pan and baking it, you just cook the lasagna noodles right in your sauce and cheese mixture until they're ready to go, and then top it off with a quick broil in the oven to get that final layer of cheese nice and golden. So easy! And so good.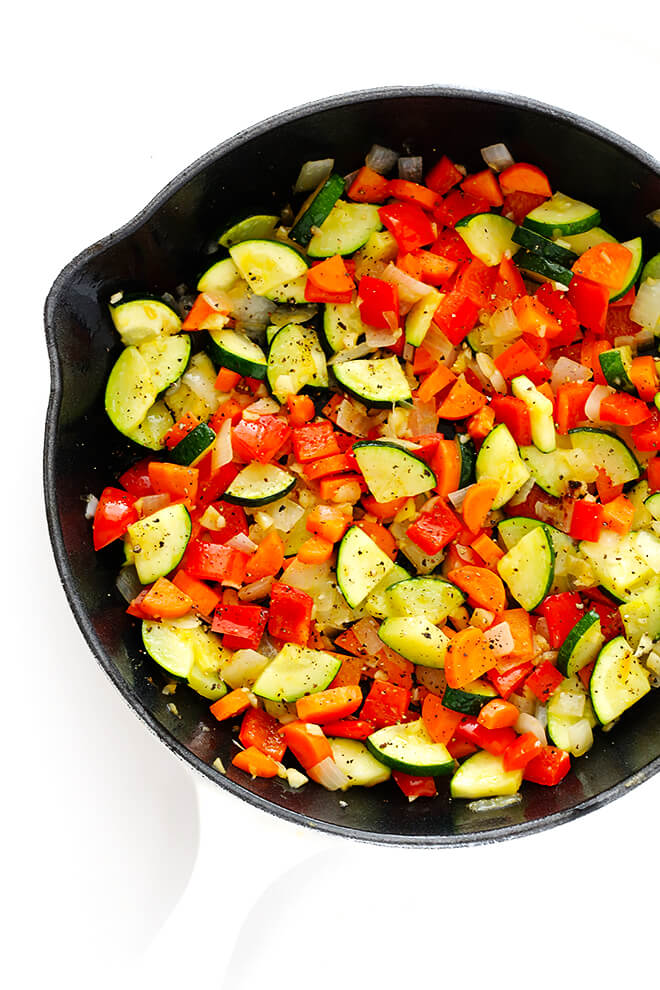 I decided to go with a veggie lasagna last week, in lieu of meat (for this vegetarian fiancé of mine). So I just sautéed up a bunch of vegetables…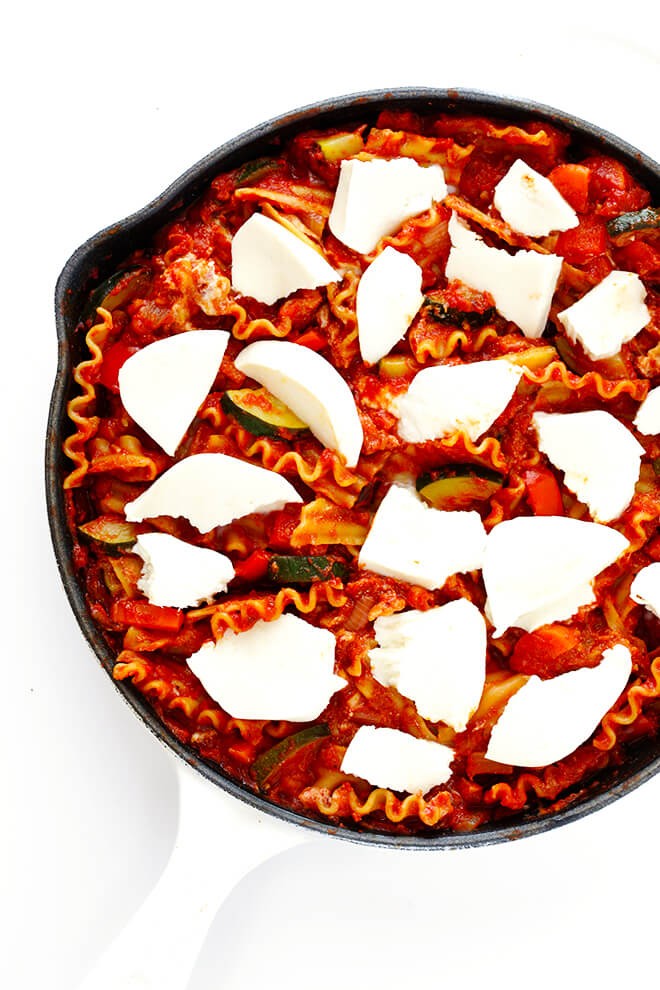 …added in some tomato sauce and broken-up lasagna noodles, and let them simmer for about 15 or so minutes (gently stirring the noodles occasionally) until the noodles were al dente. Then I tore up a ball of mozzarella cheese (or you could use shredded) and scattered the pieces on top…popped the pan under the broiler until it was melted and slightly golden on top (or you could just pop a lid on the skillet and let the steam melt the cheese on the stove)…then sprinkled on some fresh basil and Parmesan and crushed red pepper flakes…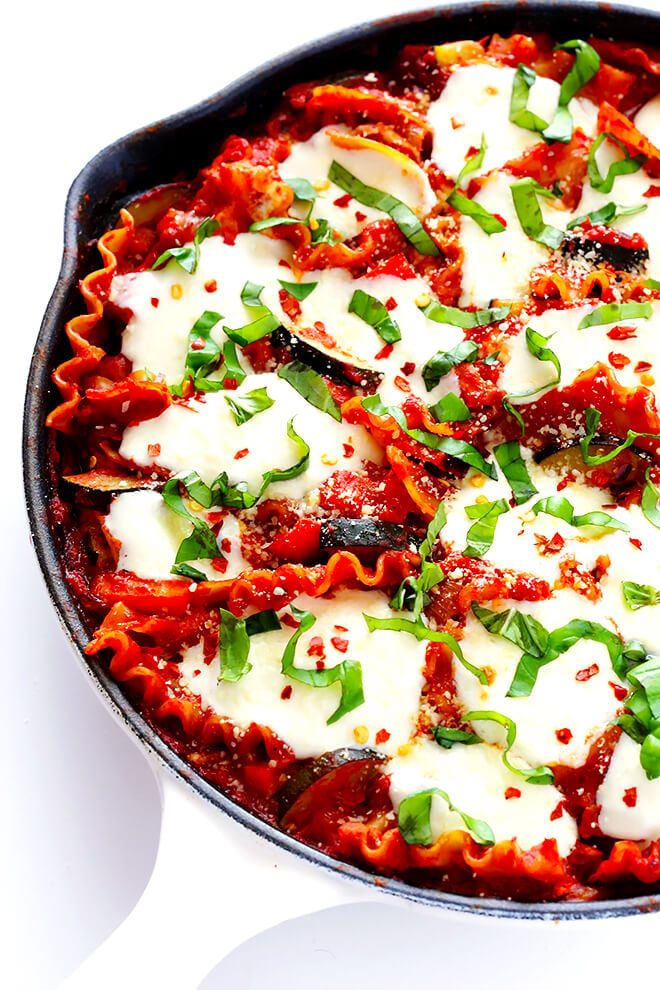 …and voila! Lasagna in a skillet!!!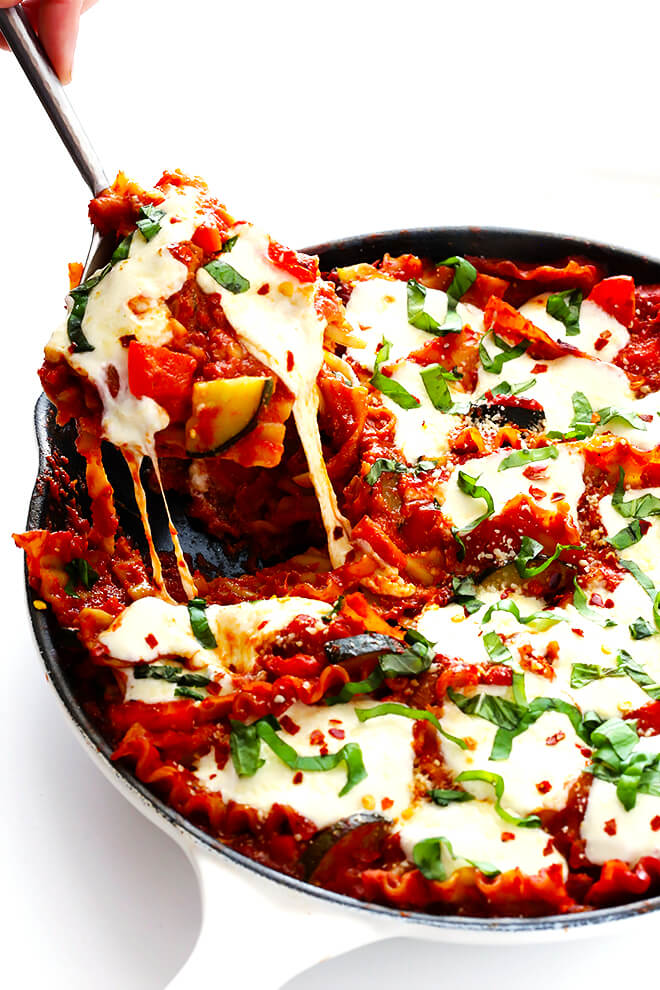 And oh my goodness, was it delicious.
I mean, you can't really go wrong with lasagna, right?! But I loved all of those extra veggies stirred in there, which I liked to think balanced out the pasta and cheese at least a little bit. And hey — feel free to sub in whatever veggies or greens you happy to have on hand at the moment too! I had a bunch of fresh spinach in the fridge that I meant to add in and totally spaced off (happening next time!). But eggplant, broccoli, cauliflower, sweet potato, kale, butternut squash — or really, most veggies — would be delicious in this too.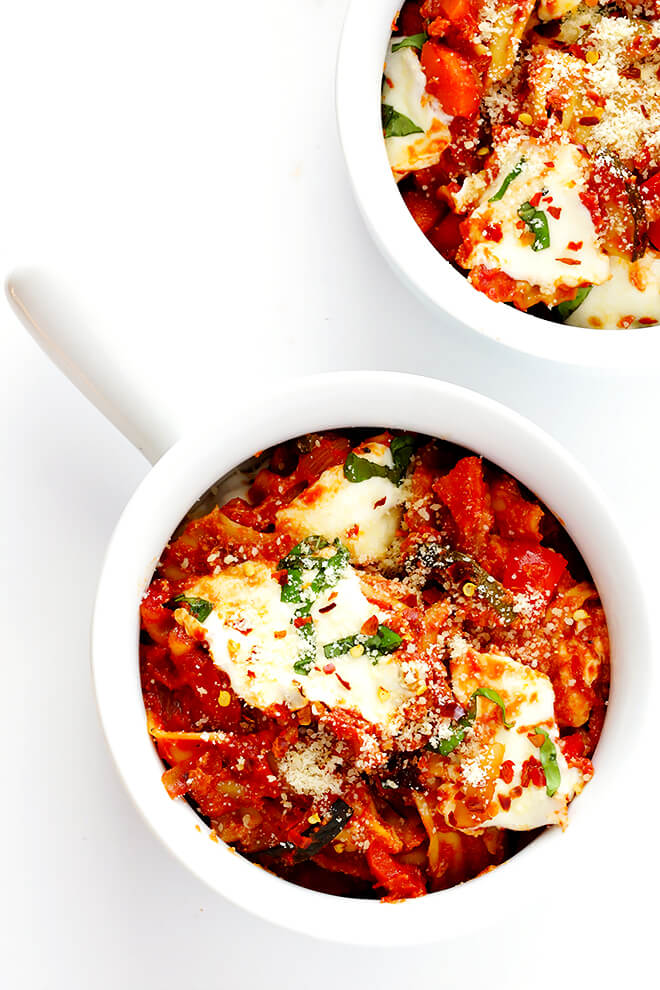 Skillet cooking for the win! Hope you all enjoy this one!
Print

Skillet Veggie Lasagna

Prep Time: 10 minutes


Cook Time: 30 minutes


Total Time: 40 minutes


Yield: 4 –6 servings 1x
---
Description
This skillet vegetable lasagna recipe is easy to make on the stovetop, it's chock-full of delicious veggies, and it's so delicious!
---
1 tablespoon

 olive oil

1

small white onion, diced

1

small carrot, peeled and diced

1

small red bell pepper, cored and diced

1

small zucchini, diced

4

garlic cloves, minced

Kosher salt and black pepper

8

whole uncooked lasagna noodles, each broken into

3

–

4

pieces

1

(24-ounce) jar good-quality pasta sauce

1

(15-ounce) can crushed tomatoes

1/4 teaspoon

 crushed red pepper flakes

1/2

 cup ricotta cheese

4 ounces

mozzarella ball, torn into pieces (or

1/2 cup

shredded mozzarella)

toppings: shredded fresh basil leaves, grated Parmesan, extra crushed red peppers
---
Instructions
Heat oil in a large oven-proof skillet over medium-high heat.  Add onion and sauté for 3 minutes, stirring occasionally.  Add in the carrot, red bell pepper, and zucchini, and sauté for 4-5 minutes, stirring occasionally, until the veggies are tender and the onion is soft and translucent.  Add in the garlic and a generous pinch of salt and pepper, and stir to combine.  Sauté for 2 more minutes, stirring occasionally, until fragrant.

Add in the lasagna noodles on top of the veggies in an even layer.  Then pour the pasta sauce, crushed tomatoes, and red pepper flakes evenly on top of them.  Gently toss the noodles so that they are completely coated in the sauce.

Continue cooking until the sauce reaches a simmer.  Then reduce heat to medium and simmer for 15-20 minutes, giving the entire mixture a gentle but thorough stirring every few minutes, until the noodles are al dente.

Set your oven to "broil".

Gently stir in the ricotta cheese until it is mostly combined.  Then sprinkle the torn (or shredded) mozzarella evenly on top of the lasagna mixture.  Broil for 1-2 minutes, until the cheese is melted and slightly golden on top.  (Or, if you want to make this 100% on the stovetop, you can also cover your pan with a lid for 4-5 minutes and let the steam melt the cheese.)

Remove and serve immediately, topped with shredded basil, Parmesan and extra crushed red pepper if desired.
---