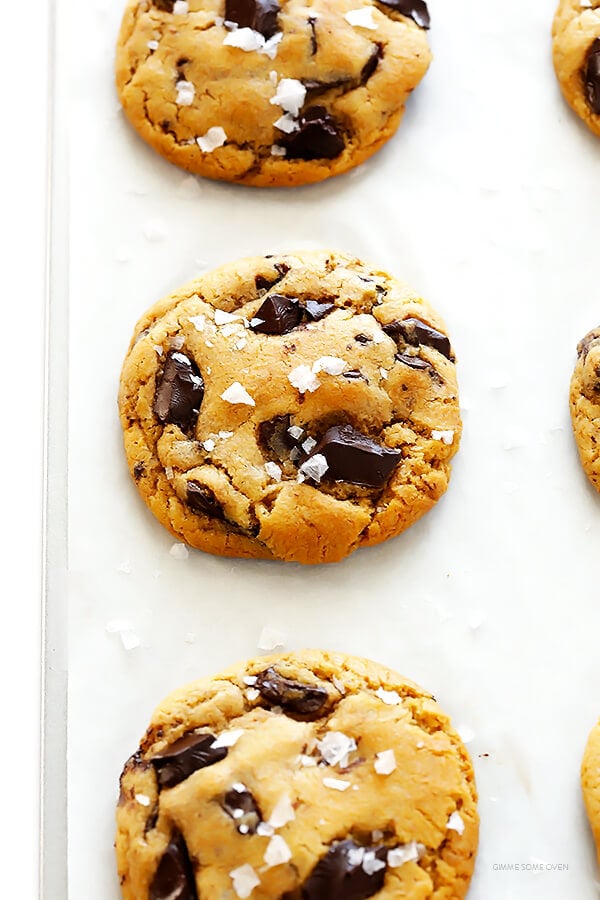 TGIF, friends!
As this post goes live, I'm happy to say that I will be in CHICAGO, having just road-tripped it there with Barclay to spend a long weekend with my sister and her husband. Yay!
The first year that she lived there and I went to visit her on the most bitter, frigid, freeze-your-ears-off-in-two-seconds-flat Thanksgiving weekend in the Windy City, we struck a deal that I would be back to visit her in the future…but only when it was warmer out. So now that spring has arrived, it's high time for a Chicago visit. And all the more fun this year getting to road trip it out there with this handsome guy by my side! ♥
I can't wait to introduce him to all of my favorite places (hello, XOCO!), and go for long walks and bike rides along the lake, and have my sister give us her AP-art-history-teacher's tour of the art institute, and just generally hang out and soak up the city. When it's warm, it's one of my favorites. And I can't wait to be back!
I'll be posting some of our adventures on Snapchat (@gimmesomeoven) if you'd like to follow along. But otherwise, I wish you a wonderful, sunny, relaxing weekend wherever you may be. And I leave you with a sweet treat for the weekend — a slightly-healthier and ultra-delicious take on my all-time favorite chocolate chip cookies.
These salted whole wheat chocolate chip cookies!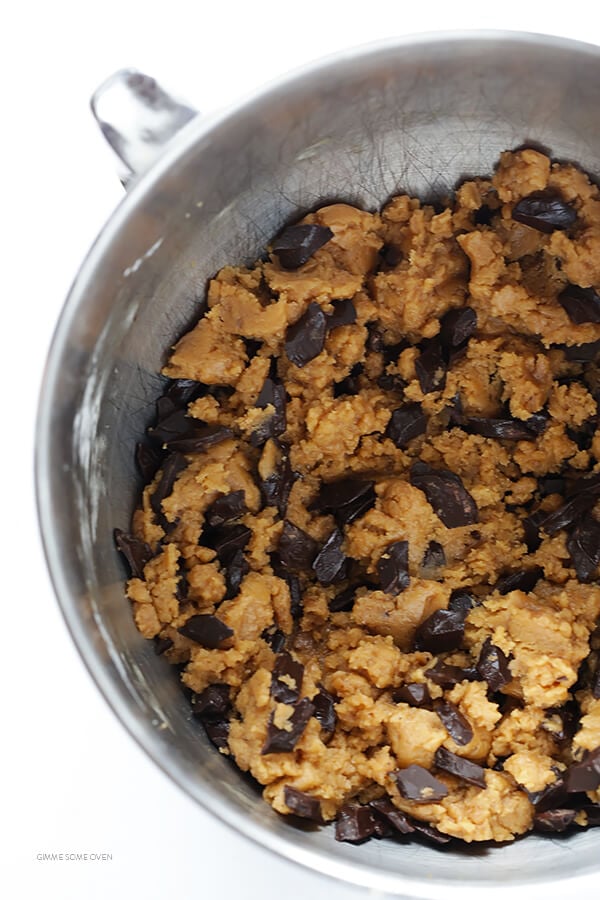 Wow. One look at the pic of that dough already makes me want to make another batch stat.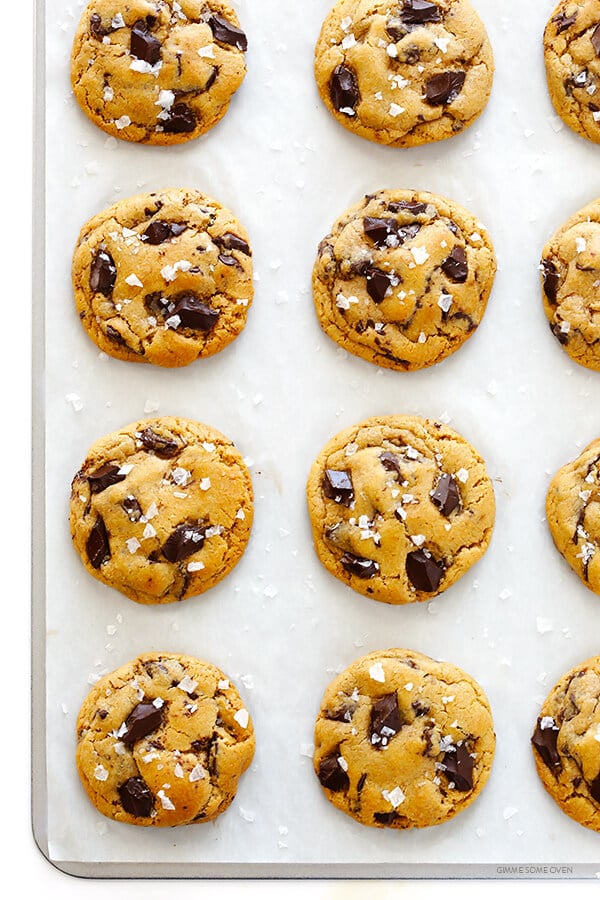 So like I said, this one is a riff on my favorite CCC recipe that I've been slowly experimenting with for awhile.
As the title says, I subbed in white whole wheat flour (be sure to get the white), which has been one of my favorite healthier baking swaps for years and doesn't taste overly-wheat-y. Then I also used cane sugar, instead of the standard granulated and brown sugar. And I also used some of my favorite jagged chocolate chunks, in lieu of regular chocolate chips.
But I've gotta admit, the best part is all of those magical little "sprinkles" on top — flaked sea salt.
Dreamy. 🙂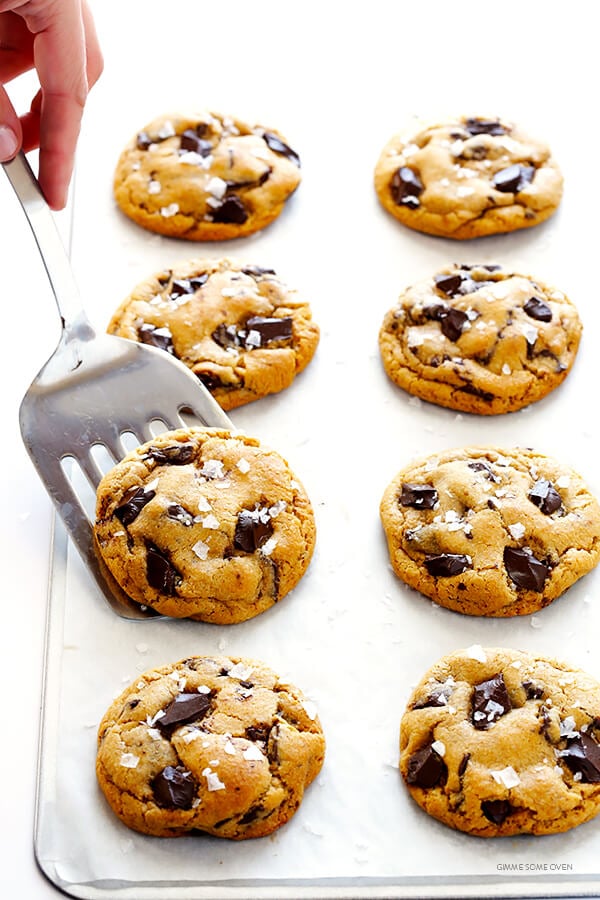 And when baked up into warm, soft, and ooey-gooey cookies, I guarantee that none of your friends will even guess that these are a wee bit healthier. SO delicious, super easy to make, and I'm pretty certain they may be a new favorite in your home just like they have become in mine.
So here's to wishing you an extra-sweet weekend!
Print

Salted Whole Wheat Chocolate Chip Cookies

Prep Time: 15 minutes


Cook Time: 10 minutes


Total Time: 25 minutes


Yield: 0 About 12 cookies 1x
---
Description
These Salted Whole Wheat Chocolate Chip Cookies are perfectly soft and chewy, made a little healthier with whole wheat flour, and they're absolutely delicious!
---
1/2 cup

 butter, softened to room temperature

3/4 cup

+

2 Tablespoons

cane sugar

1

egg

2 teaspoons

vanilla extract

1 1/2 cup

 white whole wheat flour

2 teaspoons

cornstarch

1 teaspoon

baking soda

1/4 teaspoon

salt

1 cup

semisweet chocolate chips or chunks

sea salt flakes
---
Instructions
Preheat oven to 350°F.  In the bowl of a stand mixer, use the paddle attachment to cream together the softened butter and sugar on medium-high speed until light and fluffy, about 3 minutes.  Add egg and vanilla, and mix until combined, about 1 minute.

Add in the flour, cornstarch, baking soda and salt, and beat on medium-low speed until combined. Fold in (stir in) the chocolate chips by hand until just combined.

Use a large cookie scoop (about 2 to 2.5 tablespoons) or a spoon to shape the dough into balls, and place them on a parchment-covered baking sheet.  Chill in the refrigerator for at least 10-20 minutes, or until the dough is completely chilled through.  (This will help prevent the cookies from spreading out too flat when they bake.)

Bake for 10-12 minutes until the edges are just set. The centers may look slightly undercooked. Remove from the oven, and immediately sprinkle the cookies with a few pinches of sea salt.  Let the cookies cool on the baking sheet for about 5 minutes, then transfer to a wire rack to finish cooling. Serve immediately or store in a sealed container for up to 1 week. You can also freeze the cookies for up to 3-4 months.
---
Notes
*Recipe time does not include the extra time needed for the dough to chill in the refrigerator.  If you want to speed up the chilling time, you can also go ahead and roll up the dough into balls and place it on the baking sheet, and then refrigerate the entire sheet in the refrigerator for about 10 minutes, or however long it takes for the dough to be thoroughly chilled.