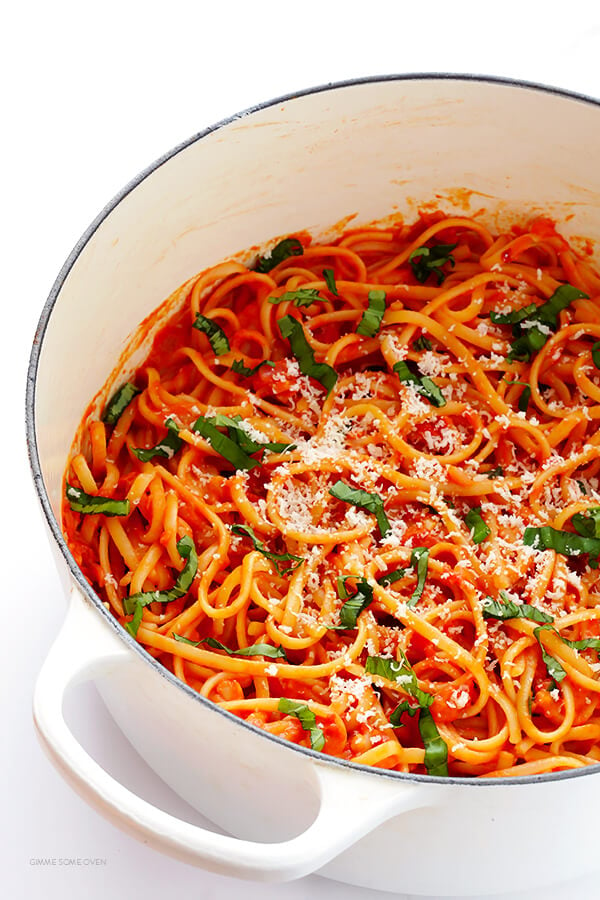 In honor of Valentine's Day this week, can I take a moment to tell you one of the things I love most about this handsome guy I'm dating?
That list of things keeps growing and growing, of course. But without a doubt, one of the things that first attracted me to him — and still continues to blow me away on pretty much a daily basis — is his deep and unfailing love for people. All kinds of people, really. But I think most of his friends would agree that he's always had an extra-special place in his heart for the inspiring people around the world living in different kinds of poverty. He has made those people his focus in his day job, working with a non-profit called Unbound (that I coincidentally loved and traveled with even before I met him). But what many people don't know is that Barclay also spends many of his evenings and "off-work" hours helping run the coolest handwashing initiative in West Africa called The Wash Project.
Sometime on here, I'll have to tell you the full story of this project, because it's freaking amazing to hear how it all came into being. And even more, how it has continued to grow and evolve, and touch thousands of kiddos' lives, and provide new jobs for many of local women, and (the best part!) be sustainably directed by some talented local leaders.
But in a nutshell, The Wash Project is an educational program in Mali that's using all sorts of creative ways to inspire a new generation of kiddos and their parents to wash their hands with soap. There has been a deep fear of hand-washing there for generations, thanks to an old piece of folklore that read, "if you use soap to wash away your hands, you'll wash away your wealth". And as you can imagine, the health consequences of this have been severe. But when Barclay was visiting Mali a few years ago, he met some young people there who were passionate about changing that. So together, they began coming up with some creative solutions. The project began with developing some fun educational programs for young kids in schools…which then led to more and more and more schools wanting to get involved…which then led to the creation of wildly popular annual community soccer tournament (that lasts for months now with thousands in attendance) where they can reach those kids and adults who weren't in schools and teach about hand-washing at halftime…which then led to the creation of a matching basketball tournament (the most popular sport for girls in Mali) so kids of both genders can participate…which then led to the founding of a local women's co-op to make and sell soap for the participating schools and tournament…and that's only the beginning. It blows me away. And even crazier, the whole project is run on a tiny shoestring of a budget, for which Barclay covers the bulk of the fundraising in his "spare time".
Some people donate to the project online, but most of those funds come from passing the tip jars at gigs. So a few weeks ago, his old band generously agreed to get back together and do a benefit show to help with the fundraising — which was awesome. And since most of them are pro musicians, giving up a night of work was also a great donation of their own. So as a thank you, Barclay and I invited all of them and their families over the next evening for a big meal to celebrate.
We had such a fun night together, and sat around the table until the wee hours of the night eating, and drinking, and laughing, and telling stories upon stories. And to bring everyone together (yes, I promise there's tie-in to this big long story)…
…we made this Penne Alla Vodka. 🙂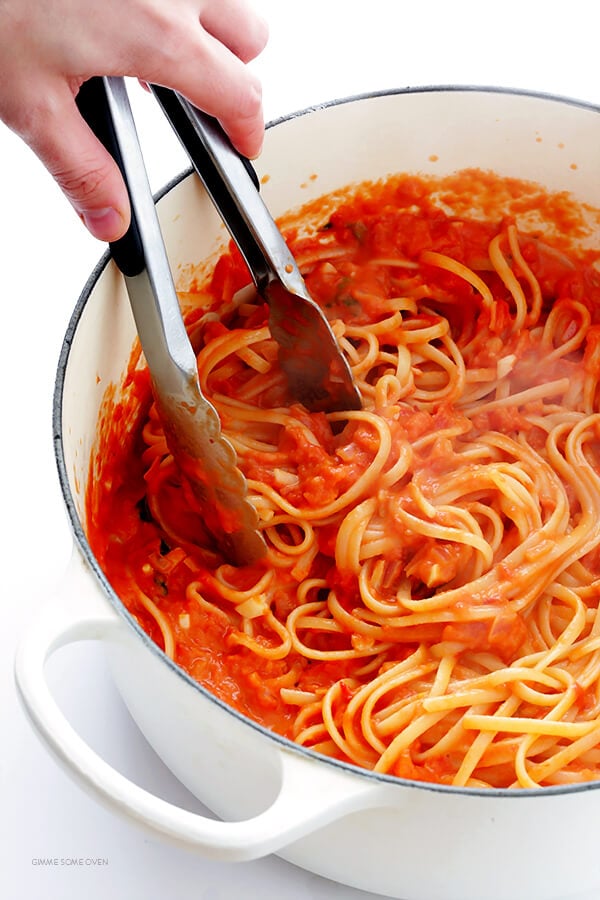 I volunteered to be the head chef for this weekend, but asked my sous-chef to name his request for the evening. And as expected, his answer was the usual — PASTA. (This guy never gets tired of pasta!)  So I used it as an opportunity to fine-tune my favorite recipe for Penne Alla Vodka.
The first time I ever heard about vodka cream pasta was actually via Rachael Ray, who used to dub it her famous "You Won't Be Single For Long Pasta". And I'll admit, I might have tried it out on a few unsuspecting crushes (with zero success, I'd like to add). But hey, maybe my time table was just off because 15 years after first making it, I had a pretty darn good time cooking it up in the kitchen alongside this cute boyfriend of mine. 😉
That said though, my recipe has changed significantly from Rachael's over the years (which I always found more than a little bland). And I generally tend to stir in loads of roasted veggies and tomatoes, and usually some form of protein (shrimp or chicken) too. But today I thought I'd just share the classic, base recipe for this classic pasta.
So get ready — this recipe is an indugent one.
I know, I know, I'm usually the first to try and swap out heavy cream in pasta recipes. But for this one, a good glug of that rich heavy cream is a must. And while you're welcome to try and speed up the steps making the sauce, I find that it's best when it is allowed to simmer slooooowly on the stove for at least half an hour. And of course, don't forget that vodka. 🙂
(Note: Most of the alcohol in the vodka will actually boil out during the simmering process, but some traces will still remain. If you want more of the alcohol kick, you're welcome to add the vodka in just shortly before serving.)
Bottom line, it's a recipe that I can proudly now stand by. And all the more fun to cook up now side-by-side with someone I'm extra proud to stand by. 🙂
So for all of you single people or lovebirds out there looking for a killer recipe this Valentine's Day, I think you're going to love it!
Print
Penne Alla Vodka (Vodka Cream Pasta)

Prep Time: 5 minutes


Cook Time: 40 minutes


Total Time: 45 minutes


Yield: 4 –6 servings 1x
---
Description
This Penne Alla Vodka recipe is easy to make, full of rich flavors, and absolutely delicious! Feel free to add some roasted veggies and/or proteins into the dish if you'd like.
---
12 ounces

dried penne pasta (or I used fettuccine)

1 Tablespoon

extra-virgin olive oil

2

medium shallots 

or

 half a medium red onion, peeled and finely diced (about

2/3 cup

)

6

cloves garlic, peeled and minced

1 cup

vodka

1

(28-ounce) can crushed tomatoes

1/2 teaspoon

crushed red pepper flakes*

1/2 cup

heavy cream

1/2 cup

torn or julienned fresh basil leaves, divided

grated Parmesan cheese
---
Instructions
Heat a large stockpot of generously-salted water.  Once you reach step 5 below (adding in the heavy cream), add the pasta to the salted water and cook al dente according to package instructions.  Drain.

Heat olive oil in a large saute pan over medium-high heat.  Add shallots (or red onion), and saute for 4-5 minutes until soft, stirring occasionally.  Add garlic and continue sauteing for 1-2 more minutes, or until the garlic is fragrant, stirring occasionally.

Add vodka, and stir to combine.  Continue cooking until the sauce has reduced by half, about 3-5 minutes.

Add the crushed tomatoes and crushed red pepper flakes, and stir to combine.  Continue cooking until the sauce reaches a simmer.  Then reduce heat to medium-low, and continue simmering for about 20-30 minutes, until the sauce has reduced by almost half.

Stir in the heavy cream and half (1/4 cup) of the basil.  (<–This is also about the time you should begin cooking the pasta.)  Reduce heat to low and let the sauce continue to simmer until the pasta has cooked.

Once the pasta is ready, return it to the stockpot and pour the sauce on top.  Toss the pasta until it is evenly coated with the sauce.

Serve immediately, garnished with the extra basil and Parmesan cheese.
---