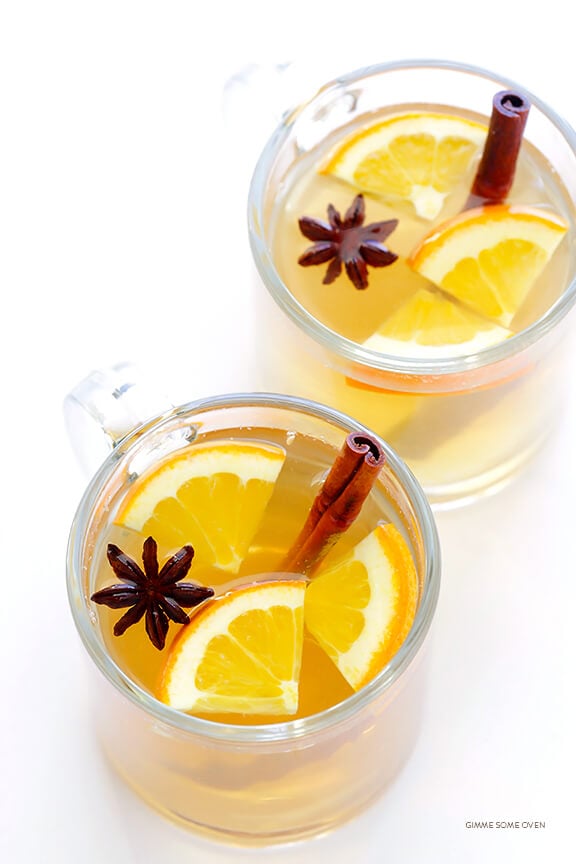 Merry Christmas Eve, friends!
I'm officially signing off through the end of the year, and am about to hop in the car and drive home to Wichita(wesome) to spend Christmas with my family and old friends from home. And, I'm happy to say that this guy will be making the road trip later to come and join us too, which makes my heart extra merry this year.
But of course, I wanted to leave you with one more recipe before I go. It's one of my favorites this time of year — perfect for warming you up on a chilly night, perfect for making your home smell absolutely amazing, perfect for quick and easy entertaining, and perfect when you want a delicious way to celebrate the holidays. It's the "white" wine version of one of my favorite recipes.
Mulled white wine!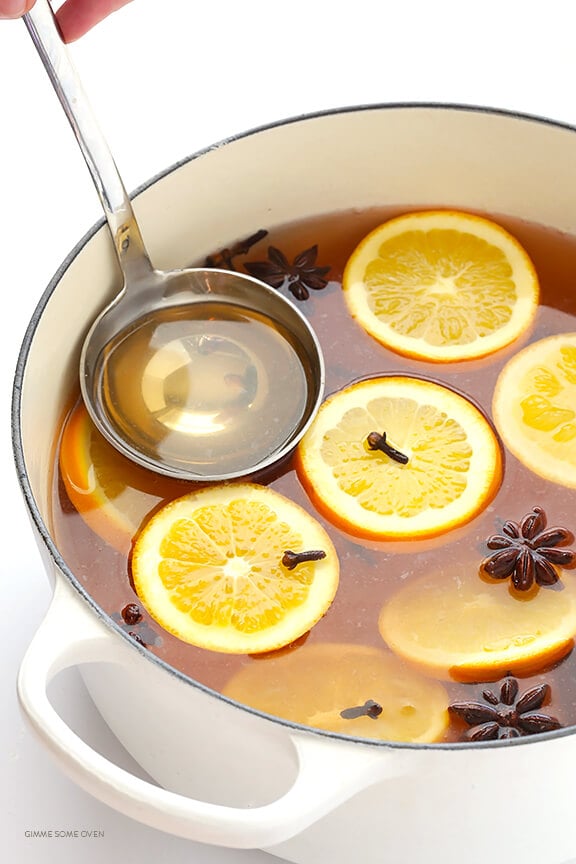 Many (many) of you have already tried out my favorite Mulled (Red) Wine recipe that I posted here on the blog a few years ago. But after a friend served a white wine version recently, I decided to make a batch for myself and loved the slightly different take on it. Plus, I didn't have to worry about the red wine staining my favorite Dutch oven. 😉
If you've never made mulled wine before, let me assure you — it couldn't be easier.
Simply combine some wine (cheap wine is totally ok for this recipe, kind of like sangria), spices (I used cinnamon, cloves, star anise and a hint of cardamom), an additional liquor (I prefer brandy), and some winter fruit (oranges, pomegranate, cranberries, etc.) in a large pot. If you'd like a sweeter mulled wine, you can also add in some of your desired form of sweetener (honey, maple syrup, simple syrup, etc). Then bring the mixture to a simmer, and let the flavors meld together until you're ready to serve.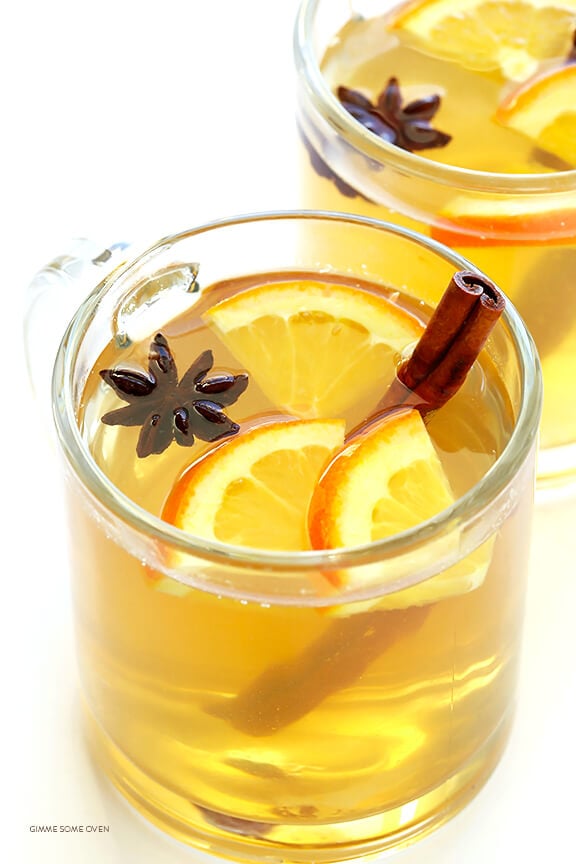 And then ladle it into your mugs, and garnish with any extra ingredients that you have on hand.
So simple, and so very merry. 🙂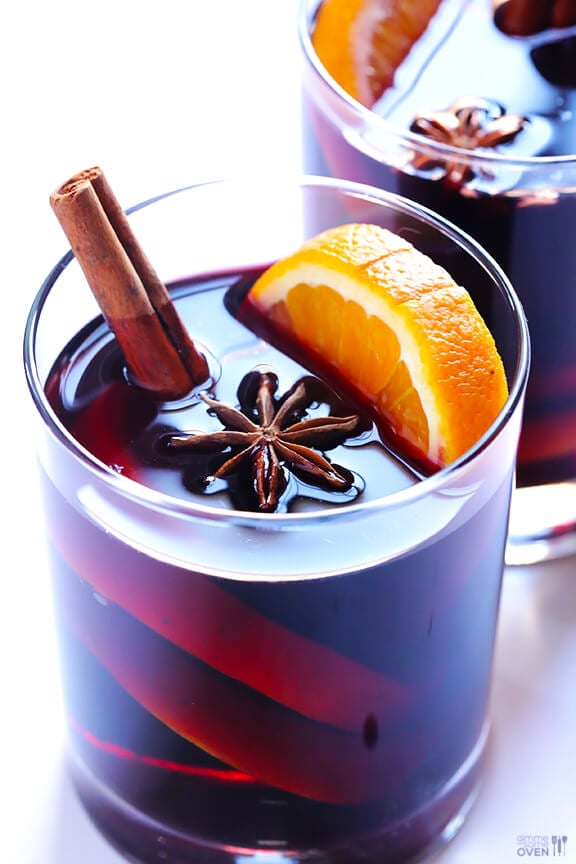 If you're looking for the red wine version of this recipe, check it out here. But otherwise, grab a bottle or two of your favorite dry white wine, and enjoy the lighter version of this classic recipe.
Alright, I'm signing off until the end of the year. But in the meantime, Merry Christmas to all, and to all a good night! 🙂
Print

Mulled White Wine

Prep Time: 5 minutes


Cook Time: 15 minutes


Total Time: 20 minutes


Yield: 8 –10 servings 1x
---
Description
This Mulled White Wine recipe is easy to make, great for entertaining, and so warm and comforting and delicious.
---
2

(750 ml) bottles of dry white wine

2

oranges, sliced into rounds

1/2 cup

brandy (optional)

1/2 cup

honey or sugar

16

 whole cloves

4

cinnamon sticks

4

star anise

optional garnishes: citrus slices (orange, lemon and/or lime), extra cinnamon sticks, extra star anise
---
Instructions
Combine all ingredients in a non-aluminum saucepan, and bring to a simmer (not a boil — you don't want to boil the alcohol out!) over medium-high heat.  Reduce heat to medium-low, and let the wine simmer for at least 15 minutes or up to 3 hours. Strain, and serve warm with your desired garnishes.

*You can also place the oranges, cloves, cinnamon, and star anise in a cheesecloth. Then simply strain and pull out the bundle when ready to serve.
---