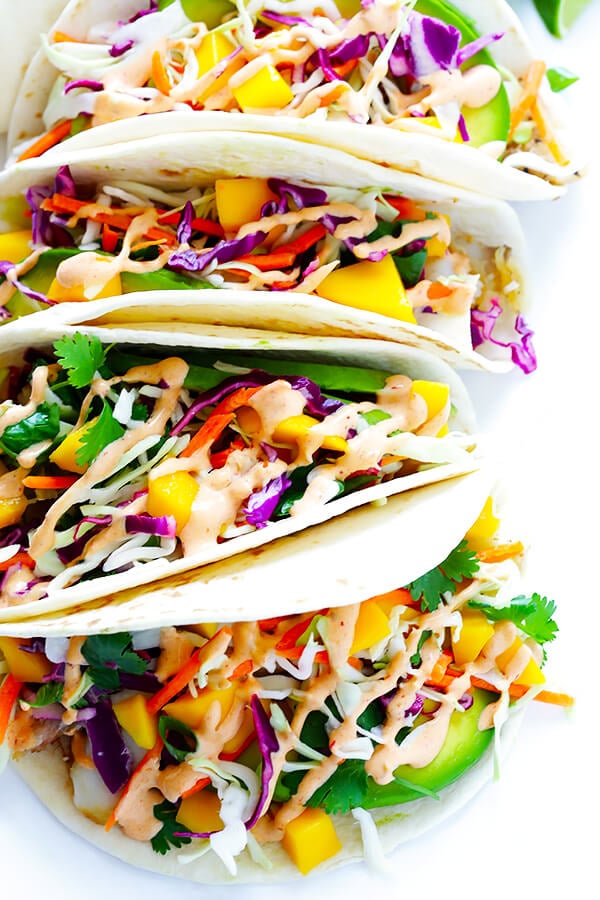 Happy Monday, friends! I've been waiting for weeks to share this new taco recipe with you. But before we get to it, I'm going to go all "The View" on you and ask your opinion on a hot topic:
Instagram stories.
Love 'em? Hate 'em? Never heard of 'em?
Well if you fall in the last category, you should know that last week, Instagram set a world record for the "sincerest form of flattery" by introducing their new Stories feature, which surprised the world by being basically an exact copy of Snapchat. Well, minus the filters and face swap. But still, a very bold move, to say the least.
Still, it looked intriguing. So this weekend, I decided to take a short break from Snapchat (@gimmesomeoven) and pop over to my Instagram to try sharing a few stories there instead. And I've gotta admit — I can see why people are going to love it. The design for Instagram stories is much cleaner and easier to use than Snapchat. They allow you to upload any photos you've taken in the past 24 hours. Tons of my friends are already using it (including many who don't snap). And it's so dang convenient having everything all in one place, instead of having to switch back and forth between my two favorite apps.
That said, of course, all of the famous filters and face swapping fun of Snapchat are not part of Instagram stories (yet, I'd imagine). And I know that Snapchat and Instagram have different crowds, and I totally don't want to abandon my fellow snappers. But I don't know, it's definitely a little tempting to jump ship back to IG and just keep everything in one place. We'll see, though. I want to be wherever you all are!
So what are your thoughts at this point? Will you stick with snapping? Consolidate to Insta? Try to keep up with both?? I'm so curious to see how this cookie will crumble.
Anyway, in the meantime, I did experiment yesterday with doing my first little survey on Instagram stories (which I usually do on Snapchat), asking you guys whether you wanted to see a new recipe for tacos or a salad today. And, surprise surprise, tacos won out by a landslide. I knew you were my kind of people. ♥
Let's make some Mango Chipotle Fish Tacos!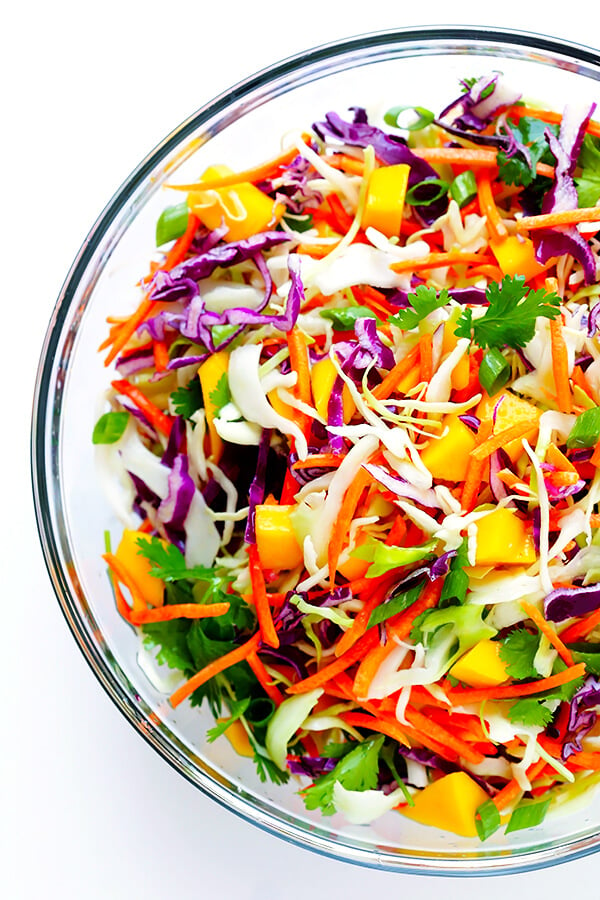 I've shared on here before that I have a bit of a hoarding problem whenever I discover a batch of good ripe mangoes at the store. Here in the Midwest, they can be hard to come by. And organic ones can be even more elusive. So when I find some good ones, you'd better believe I stock up. And a few weeks ago, these tacos were the delicious result of my surplus.
I just sautéed up some cod, seasoned simply with salt and pepper and a little lime juice. (Feel free to use any mild white fish that you prefer.)  Then while the fish was cooking, I blended together a quick creamy chipotle lime sauce, and tossed together this colorful mango slaw.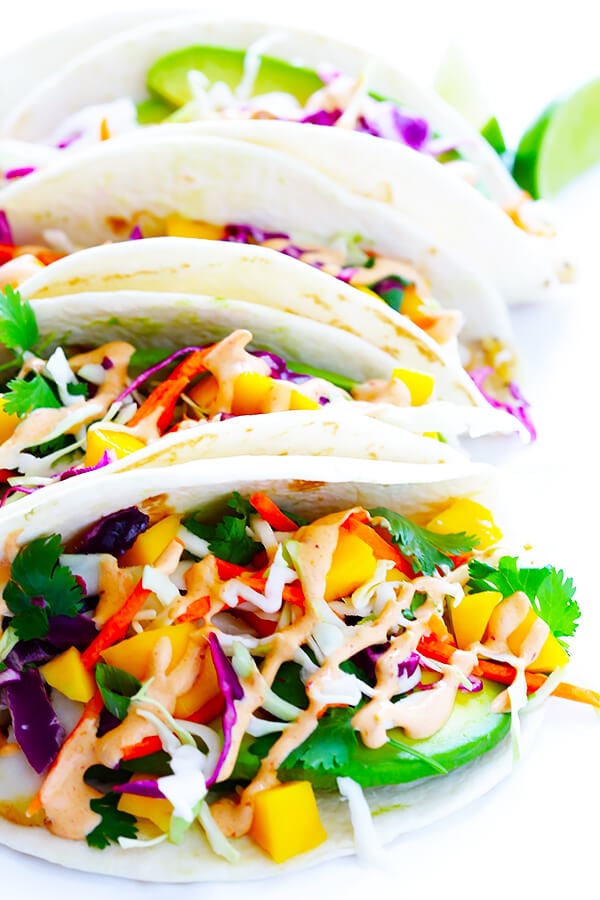 And in less than 30 minutes, these vibrant and zesty fish tacos were ready to serve.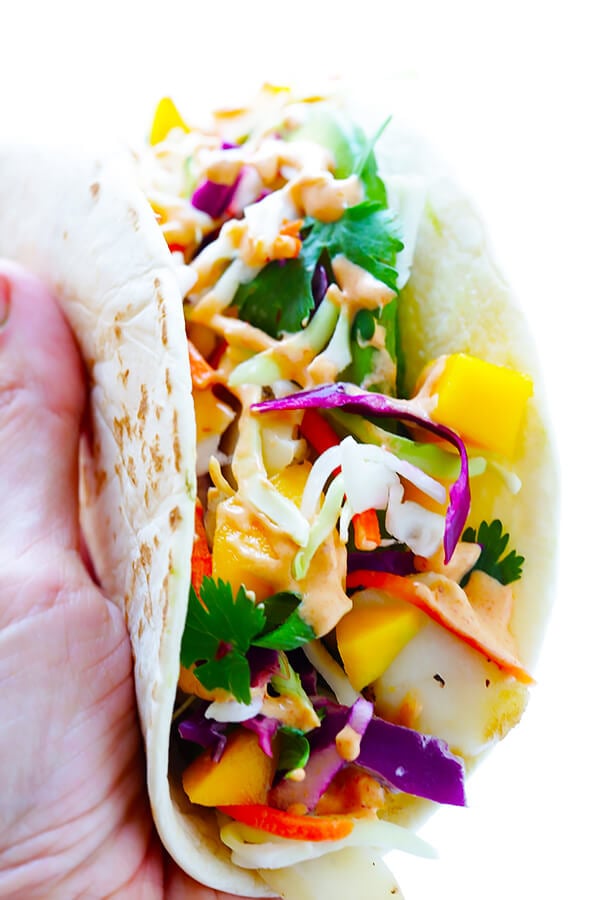 I mean, just look at all of those fresh flavors! They were the perfect balance of sweet and savory, smoky and tangy, soft and crunchy. And that chipotle lime crema on top — oh man — the more the merrier, if you ask me.
And best of all? It was ready to go in less than 30 minutes. My kind of meal.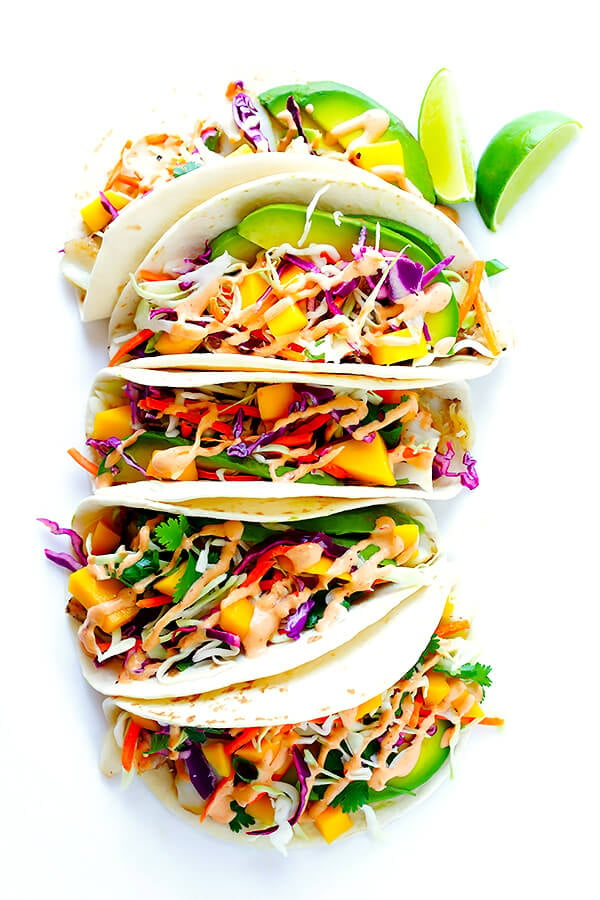 Winner winner fish dinner, indeed.
Enjoy, friends!
Print

Mango Chipotle Fish Tacos

Prep Time: 25 minutes


Cook Time: 5 minutes


Total Time: 30 minutes


Yield: 4 –6 tacos 1x
---
Description
This Mango Chipotle Fish Tacos recipe is easy to make, filled with a sweet and tangy mango slaw, and topped with a smoky and creamy chipotle-lime sauce. Easy to make, and ready to go in less than 30 minutes!
---
Mango Chipotle Fish Tacos Ingredients:
1

pound mild white fish (I used tilapia, but cod, mahi mahi, red snapper, etc. would also work)

salt and pepper

1 tablespoon

olive oil

4

–

6

 small flour or corn tortillas, warmed*

1

avocado, peeled, pitted, and sliced

1

batch mango slaw (see below)

1

batch creamy chipotle lime sauce (see below)
Mango Slaw Ingredients:
1

ripe mango, peeled, cored, and diced

2 cups

shredded cabbage (green, red, or a combination)

2/3 cup

shredded carrots

2/3 cup

roughly-chopped fresh cilantro leaves, loosely-packed

1/2 cup

thinly-sliced green onions

juice of

1

lime (about

2 tablespoons

)
Creamy Chipotle Lime Sauce Ingredients:
1 cup

sour cream or Mexican crema

1

–

2

chipotles in adobo sauce

juice of

1

lime (about

2 tablespoons

)

pinch of salt

(optional: 1 tablespoon honey, if you'd like a sweeter sauce)
---
Instructions
To Make The Mango Chipotle Fish Tacos Ingredients:
Season both sides of the fish with a few generous pinches of salt and pepper.

Heat oil in a large saute pan over medium-high heat. Add the fish and cook for 2-3 minutes per side, until the fish is cooked through and opaque and flakes easily. (Cooking time will depend on the size/thickness of your fish.) Remove from heat and transfer fish to a separate plate. Use two forks to flake the fish into bite-sized pieces.

Assemble your tacos by filling a tortilla (or I like using two tortillas) with your desired amount of fish, a few slices of avocado, mango slaw.  Then drizzle with the zesty chipotle sauce.

Serve immediately.
To Make The Mango Slaw:
Toss all ingredients together in a large bowl until combined.
To Make The Creamy Chipotle Lime Sauce:
Add all ingredients to a blender or food processor.  Process until completely smooth.  (Or alternately, if you finely chop the chipotle peppers, you can just whisk this sauce together in a bowl until smooth.)
---
Notes
*If using corn tortillas, I recommend warming them first in a saute pan.  Heat the pan over medium-high heat, then add one tortilla at a time, cooking for 30-60 seconds per side until it is warmed and the edges slightly begin to brown.  OR, you can warm them in the microwave briefly, wrapped in a damp towel.  Use immediately.
**If making these tacos gluten-free, be sure to use GF corn tortillas.