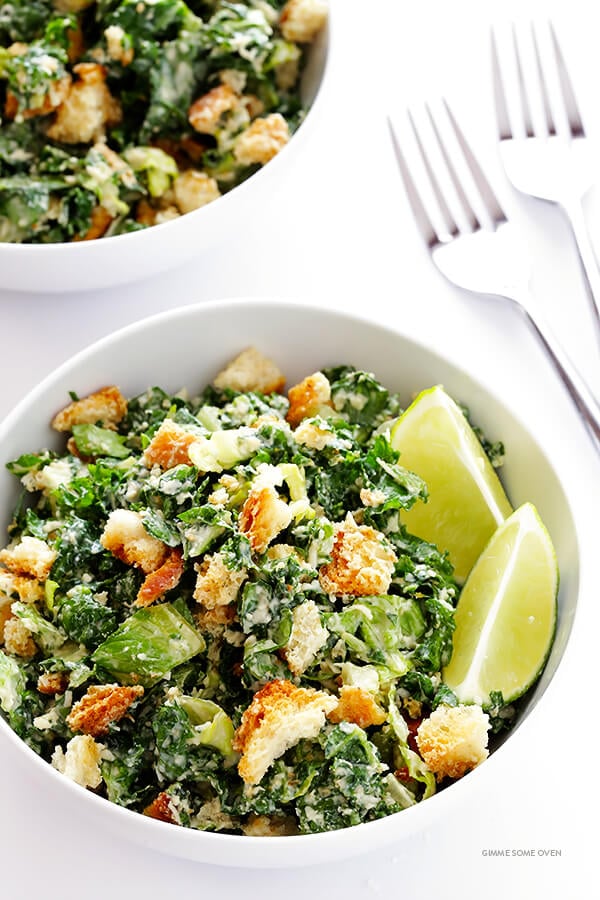 I am dating that guy who loves kale salads.
Like — really, truly, doesn't-eat-them-because-he's-supposed-to, genuinely-loves-everything-about-them, craves-them-all-the-time, would-choose-them-over-most-things-on-a-menu, can't-get-enough-of-'em, loves kale salads.
Just last night, for example, we were eating out for KC restaurant week and he got so excited when he saw that a kale salad was listed as one of the appetizer options and ate every last bite. (I ordered the gumbo.)  Or the night before, when we cooked a big feast for everyone in his band, he offered to toss together a giant batch of his favorite chopped kale salad from Costco. (I made vodka cream pasta and flourless chocolate cake.)  Or even when I made us dinner for a little date night "in" last week, he filled up mostly on this kale Caesar salad. (I went back for seconds on the roasted vegetable mac and cheese.)
His commitment to hail the kale is definitely impressive. (And, um, maybe a little humbling.)  😉
But hey, I love a good kale salad too. And I think we'd both say that the kale salad we were both obsessed with was one we tried a few months ago on our trip to Washington, D.C. Some friends had recommended we check out a local grab-n-go salad place called Sweetgreen, so we stopped there for a quick lunch when we first arrived in town. And oh man, we were not disappointed. Everything on the menu looked incredible, and I spent forever deciding what to order. But I'll give you one guess what Barclay ordered.
Actually, it was one step better than your average kale salad.
He ordered a kale Caesar salad.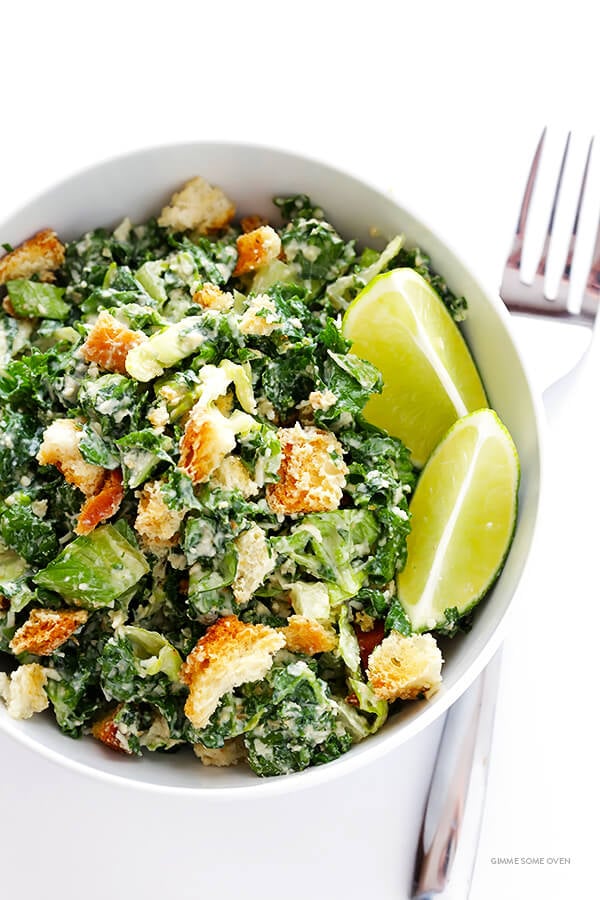 We're both pretty obsessed with Caesar salads. But I must say, this one might have been my favorite Caesar salad yet. Both of us took a bite and absolutely loved it, but then cocked our heads wondering what it was we were tasting that seemed extra-special. I couldn't figure it out until I looked at the menu again.
And then it all made sense.
LIME!!!
Their Caesar dressing was made with lots of fresh lime juice instead of the usual squeeze of lemon! It probably shouldn't have made that big of a difference, but lemme tell you, it did. And we couldn't get enough of it. Actually, Barclay couldn't get enough of it. I had thought we were going to switch salads halfway through, but when I asked if he was ready to swap, he didn't really want to let go of the kale salad. 😉  I don't blame him.
So instead, I decided to try and replicate this salad at home to make a huge one for us to share. And oh man, I'm happy to say that it was a delicious success.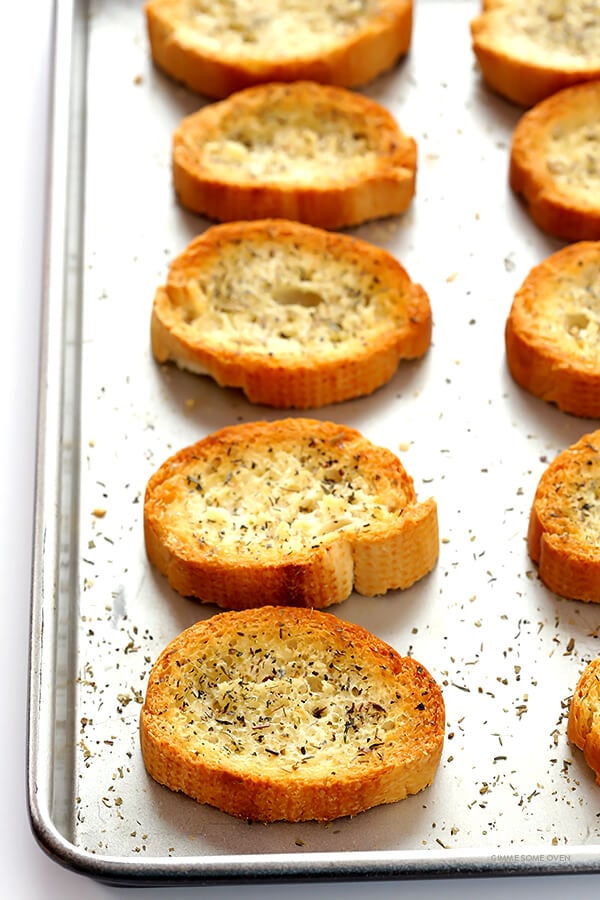 The one thing missing from Sweetgreen's Caesar salad was croutons. I'm a big believer that all Caesars need croutons. So I went the lazy route and toasted up some leftover French bread that had been drizzled with olive oil and Italian seasoning. Then smashed them up into tiny croutons…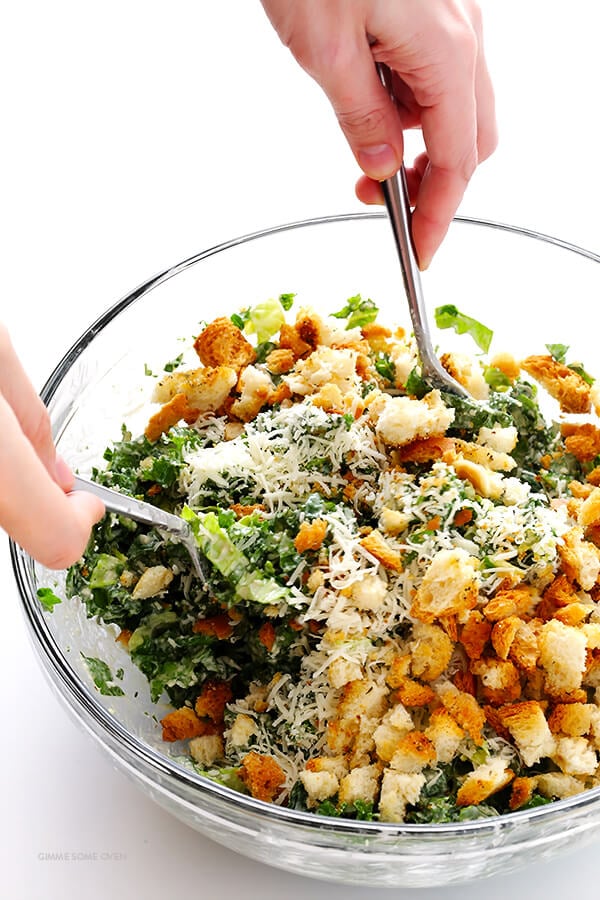 …and added them to a big bowl full of kale, Romaine (I like mixing the greens), lots of fresh Parm, and my homemade Lime Caesar Dressing…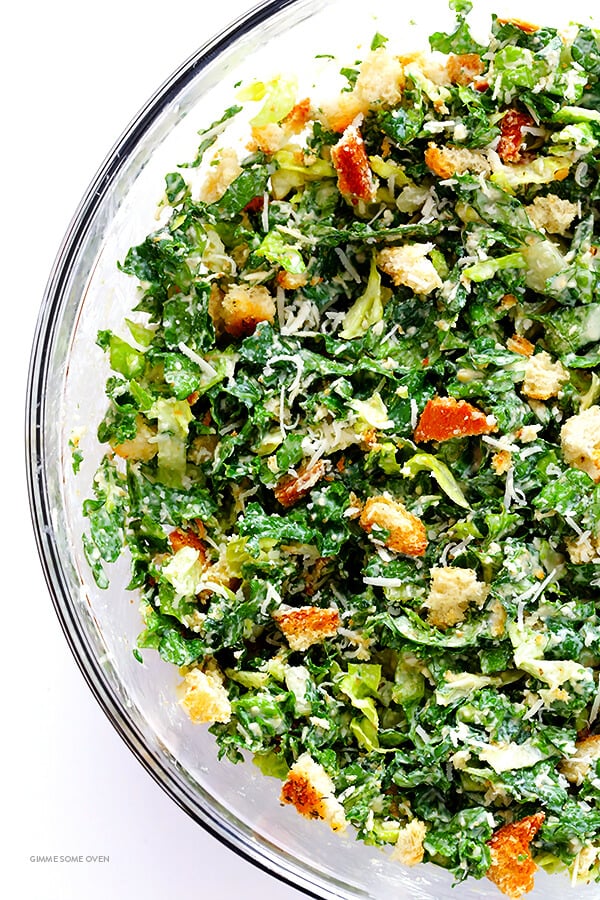 …and within minutes, this sweet bowl of greens was ready to go.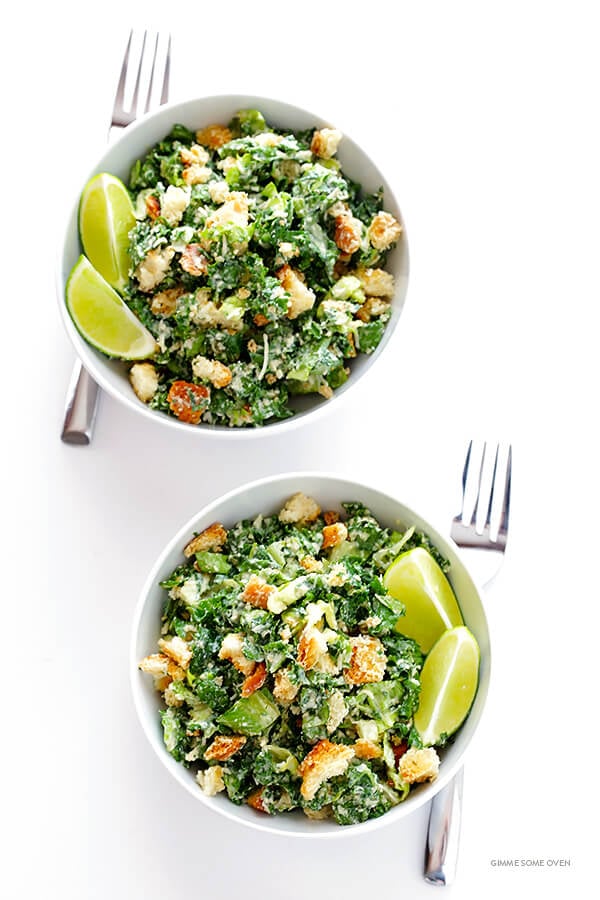 Just like Sweetgreen, I served our salads with some extra lime wedges on the side. (And unlike Sweetgreen, I nixed the cherry tomatoes that I don't like on salads, although you're welcome to add them in.)  And just like our date at Sweetgreen, we both dove in.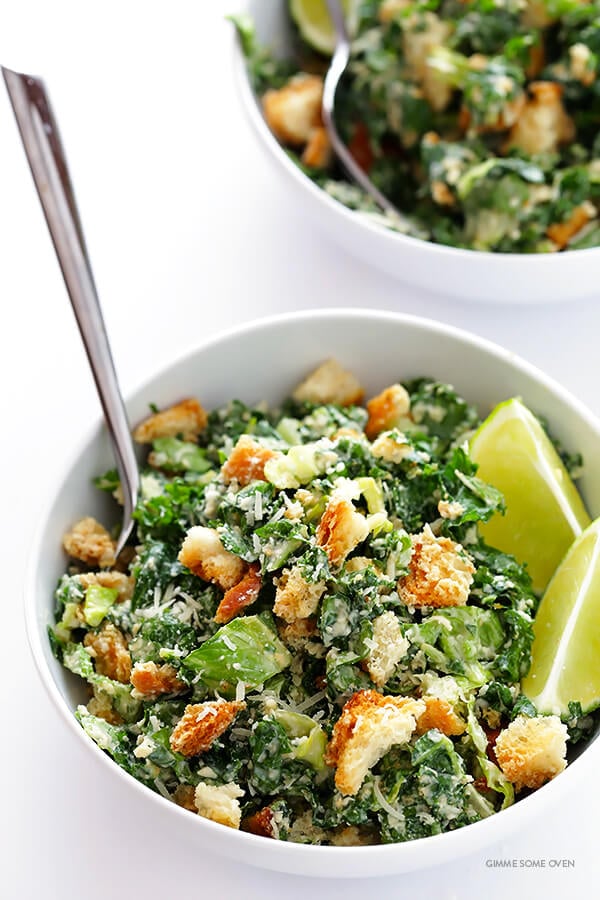 Seriously, this salad was beyond delicious. And with all of that kale in there and my lighter Caesar dressing (made with Greek yogurt, and so much lime!), it was actually a Caesar salad we could feel better about enjoying. And going back for seconds. And maybe thirds. 😉
Print

Kale Caesar Salad

Prep Time: 25 minutes


Total Time: 25 minutes


Yield: 6 –8 servings 1x
---
Description
This Kale Caesar Salad is made with tons of fresh kale and Romaine, and tossed with lighter lime Caesar dressing, and trust me — it's DELICIOUS.
---
Kale Caesar Salad Ingredients:
4 cups

chopped fresh kale

4 cups

chopped Romaine lettuce

2 cups

croutons (*I just toasted some French bread and crumbled it afterwards, see instructions below)

3/4 cup

grated Parmesan cheese

1

batch Lime Caesar Dressing, below

optional: 1 cup halved cherry or grape tomatoes
Lime Caesar Dressing Ingredients:
1/2 cup

plain Greek yogurt (I used non-fat)

1/2 cup

freshly-grated Parmesan cheese

3

–

4

tablespoons fresh lime juice

1 tablespoon

extra-virgin olive oil

1

–

2

teaspoons anchovy paste, to taste

2 teaspoons

worcestershire sauce

1

clove garlic, pressed or finely minced

1 teaspoon

Dijon mustard

1/4 teaspoon

sea salt

pinch of black pepper

3

–

4

tablespoons milk
---
Instructions
To Make The Kale Caesar Salad:
Add the kale, Romaine, croutons, Parmesan, dressing, and tomatoes (if using) to a large bowl.  Toss until combined.

Serve immediately.
To Make The Lime Caesar Dressing:
Add all ingredients except milk to a small mixing bowl, and whisk together until combined and smooth.  Whisk in a tablespoon of milk at a time until the dressing reaches your desired consistency.

Use immediately, or refrigerate in a sealed container for up to 3 days.
---
Notes
*To make easy croutons, just drizzle a few slices of old bread with olive oil (or brush with melted butter), and sprinkle with salt and Italian seasoning.  Toast them up until crispy.  Then either crumble them up with your hands, or use a knife to chop them into small pieces.
Inspired by Sweetgreen.