This post is sponsored by KitchenAid.
As the weather's cooling down, it's time for the beverages to start heating up! Especially when it comes to after-dinner drinks. Mmmmm.
For years, my fall tradition has been to have a big pot of homemade apple cider simmering on the stove (or in the slow cooker) to serve at parties, ladled up with a splash of bourbon if people want to kick it up a notch. Or I also love a good mug of homemade hot chocolate or white hot chocolate, maybe spiked with some peppermint schnapps or Bailey's. And then, of course, there's always toddy.
But lately, I've been falling back on the ol' Irish Coffee train. When it comes to entertaining, it doesn't get much easier than a quick 3-ingredient cocktail. And when made with good-quality coffee — and maybe even a fabulously entertaining new coffee brewer — this drink is sure to warm everyone up and keep the conversations going and have everyone cheers-ing well into the evening.
Let's make some!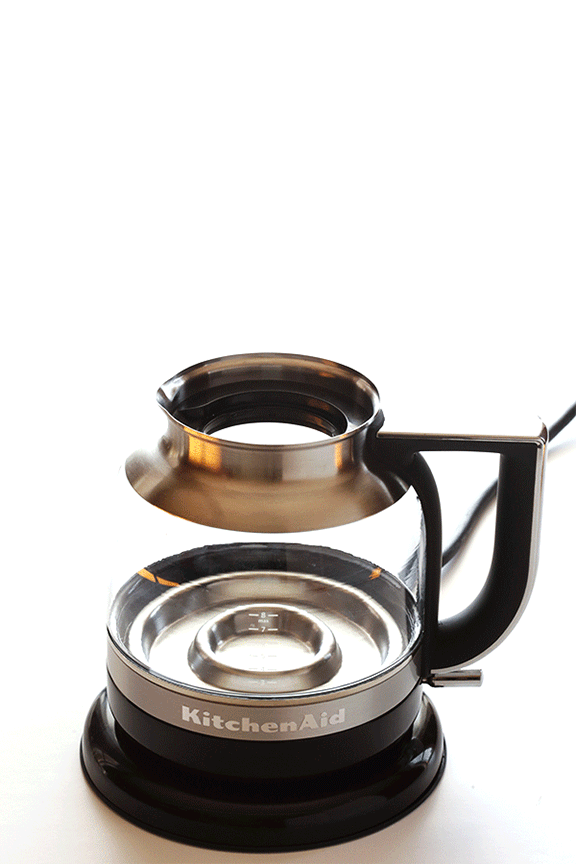 It's no secret that I've always loved trying out new gadgets and techniques to brew coffee. So when KitchenAid contacted me and asked if I'd like to test out their brand new Siphon Coffee Brewer, I was definitely intrigued!
Because as you can see, this brewer puts on quite the show!!!
No simple drip, drip, drip here. With one flip of a switch, the water quickly begins boiling on the bottom. Then once its precise temperature technology deems it ready, the water is vacuumed up into the upper brew unit where it moistens the coffee grounds and starts bubbling up a storm. And then within a few seconds — whoosh! — the coffee bubbles back down into the coffee pot, and it's ready to go.
I decided to test it out after dinner one night with some friends. You know, just makin' a quick pot of coffee in the background while people were finishing up their meals. And sure enough, the second people caught sight of this brewer, it instantly stole the show. It's impossible not to watch!
But even more importantly, it brews a darn good cup of coffee, especially when good-quality organic beans are used, and ground up with KitchenAid's amazing Burr Grinder, which they also sent me to test out and I'm now hopelessly in love with. I usually burn out my cheap coffee grinders within a year or two. But this baby is powerful, it grinds up beans with such precision, and it is so well-built that I feel like it is definitely worth the investment and will last for years and years (and years) to come.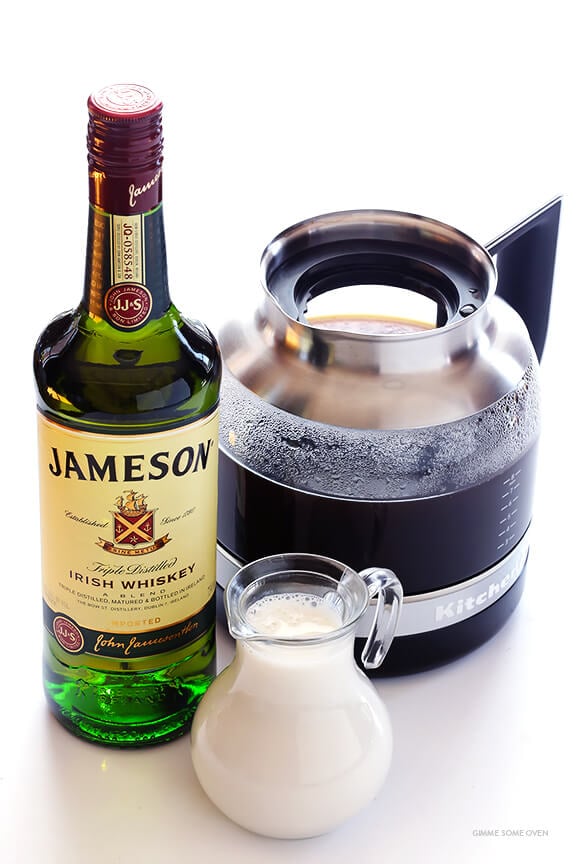 Anyway, so back to this Irish Coffee! As I said, the traditional Irish Coffee recipe just calls for just 3 simple ingredients — freshly-brewed coffee (you can use decaf if desired late at night), Irish whiskey (or any will do), and your desired sweetener (I love turbinado sugar or honey).
Of course, it's all the tastier when topped with some homemade whipped cream (or coconut whipped cream if you're making this dairy-free)…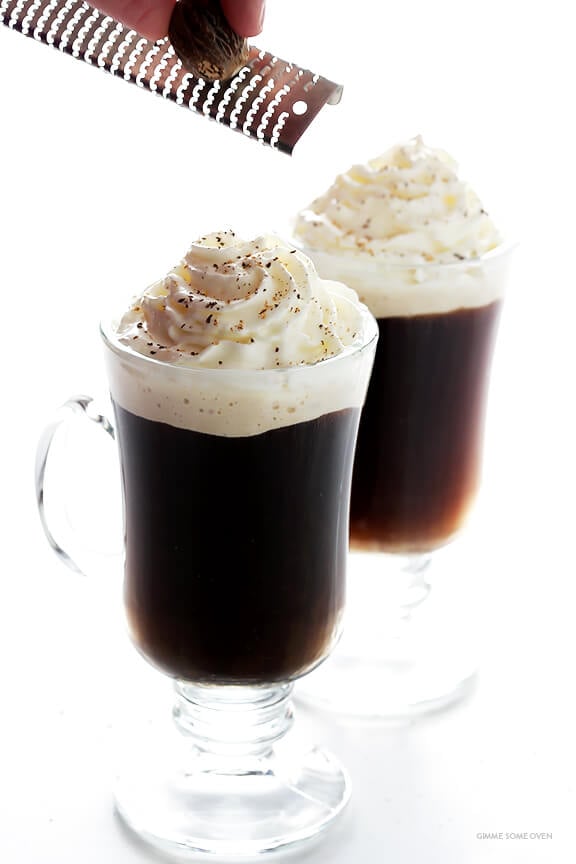 …and maybe a little freshly-grated nutmeg or some chocolate shavings on top.
However you make it, these delicious drinks should come together in mere minutes. And they will be a delicious kick up from plain coffee served after dinner. 😉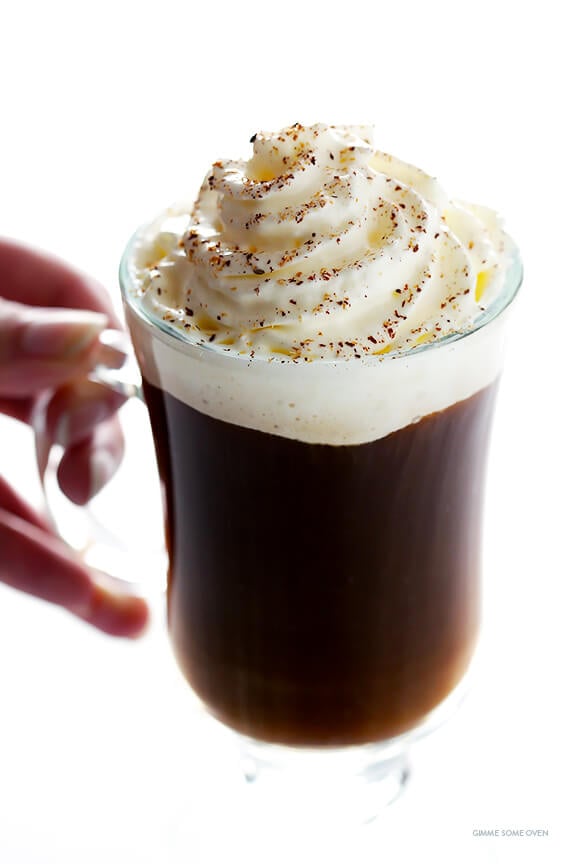 Cheers, friends!
Print
Irish Coffee

Prep Time: 1 minutes


Total Time: 1 minute


Yield: 1 serving 1x
---
Description
This Irish Coffee recipe is quick and easy to make, and always a crowd favorite!
---
1 cup

freshly-brewed hot coffee

1 ½ ounces

(

3 Tablespoons

) Irish Whiskey

2

–

3

teaspoons turbinado sugar (or brown sugar)

whipped cream

optional toppings: freshly-ground nutmeg or chocolate shavings
---
Instructions
See the Kitchenthusiast Blog from KitchenAid for the recipe instructions.
---
This post is sponsored by KitchenAid. I partnered with them to develop a recipe with the Siphon Coffee Brewer and Burr Grinder, which they also sent me samples of to review. All brand opinions are totally my own as always. Thanks for continuing to support the brands who help make this site possible!