Learn how to make soft-boiled eggs with this step-by-step video and easy recipe!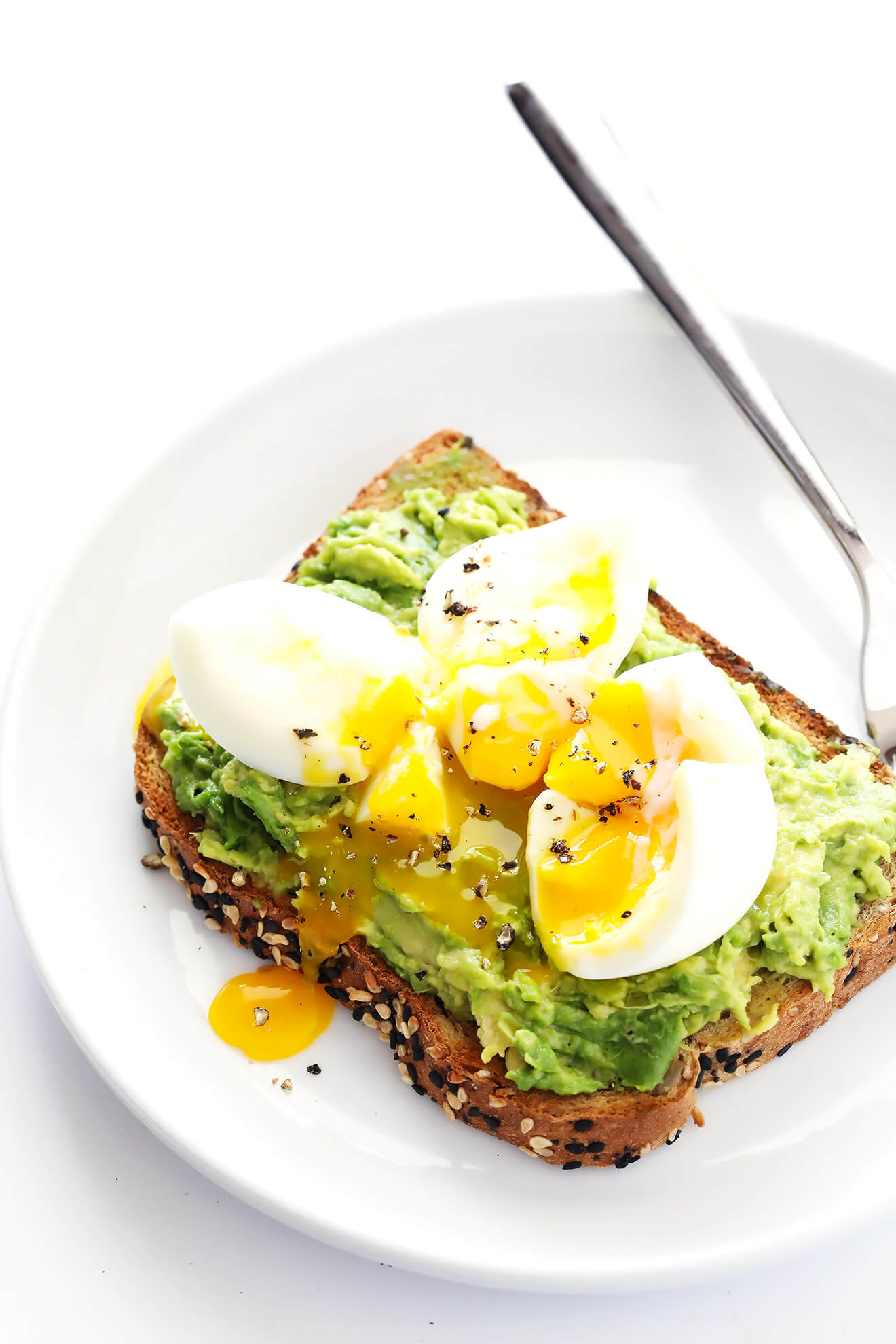 Hey friends! I'm back today with the second post in our week-long series on how to cook eggs, continuing on with a new video tutorial on…
…how to make SOFT-boiled eggs!
Tomorrow, we'll tackle the art of hard-boiling. But today, it's all about those ooey, gooey, runny, delicious soft-boiled egg yolks. You know, those eggs that are the perfect topping for a freshly slice of avocado toast at breakfast, or maybe a nice and hearty green salad for lunch, or a piping hot bowl of ramen for dinner. Or, of course, any delicious time you're feeling like some extra protein in between.
Soft boiled eggs are always a winner. So let's talk about how to make them!
Soft Boiled Eggs Recipe | 1-Minute Video
When it comes to boiling eggs, timing is everything. As I mention below, I highly recommend that you don't chance it — set a timer the second those eggs go down in the water so that you can be avoid having your eggs accidentally be over- or under-cooked. But hey, if you happen to forget to set a timer — or if you're cooking a large batch of eggs and are nervous about how they're doing — feel free to "sacrifice" one egg in the middle of cooking by cracking it open to see if it has reached your desired level of doneness. Then you can either remove or continue cooking the rest of your eggs accordingly.
Also, the general rule of thumb with soft-boiled eggs is to boil them for 5 minutes if you want the yolks to be super-runny, or 7 minutes if you want the yolks to be a little more firm yet still soft and scoop-able. Or — hey — 6 minutes is always a lovely compromise.
Here are my best tips!
Use Good Lookin' Eggs: As in, eggs that do not have any visible cracks.

Use Older Eggs: You can soft-boil fresh new eggs. But they tend to peel best if they are at least 3-5 days old.

Use Chilly Eggs: This recipe is designed for eggs taken straight from the refrigerator, not warmed to room temp.

Don't Crowd The Pan: You want the eggs to be in a single layer on the bottom of the pan. So choose the size of your pan accordingly.

Set A Timer: Timing for soft-boiled eggs is everything.  So don't risk it — set a timer the second they go in the water, and you'll be good to go.

Eat Warm: Soft-boiled eggs are obviously best immediately after they have been cooked. So dive right in! 🙂
Happy soft-boiling!
Print

Soft-Boiled Eggs

Prep Time: 3 minutes


Cook Time: 7 minutes


Total Time: 10 minutes


Yield: 1 serving 1x
---
Description
Learn how to make perfectly soft-boiled eggs with this easy recipe and step-by-step video tutorial!
---
1

egg (refrigerator temperature)
---
Instructions
Fill a saucepan with about 3 inches of water. Heat over medium-high heat until the water reaches a rapid simmer.  Reduce heat to medium (or medium-low) to maintain the simmer.

Using a slotted spoon, carefully lower the egg(s) into the water.

Simmer for 5-7 minutes, depending on how runny you would like the yolk(s).  (5 minutes for a super-runny yolk, 7 minutes for a firmer-yet-still-soft yolk, adding an extra 20 seconds if you have more than 3 eggs in the pan.)

Remove the egg(s) with a slotted spoon.  Place in an ice bath or run under cold water for 1 minute.

Peel and serve immediately while the egg is still nice and warm.
---
Also be sure to check out our recipes for: