Learn how to make poached eggs with this easy step-by-step video tutorial and recipe!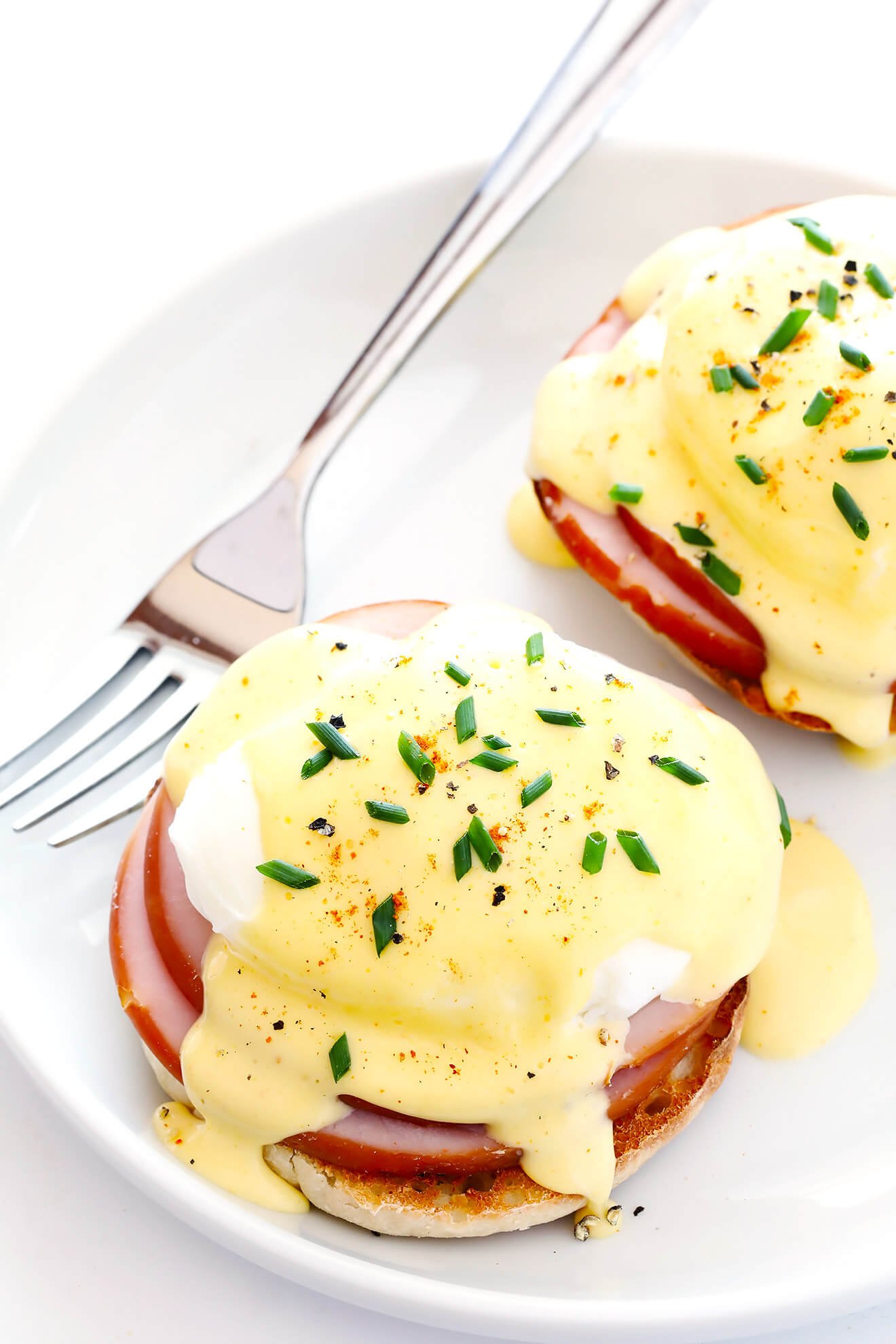 With Easter just around the corner, I thought this would be the perfect time to post a little 5-part video miniseries here on the blog that I've wanted to do forever, focusing on one of the most egggg-citing fundamentals of cooking.
That's right, we're going to spent the whole week talking about how to cook EGGS! ???‍?
As us romantic-comedy-lovers-of-the-90s learned from "Runaway Bride" back in the day, there are — of course — lots and lots of different ways that you can prepare eggs. And I don't know about you, but most people I know seem to also have lots and lots strong opinions too about how they like their eggs. Hopefully we'll cover your favorite kinds of eggs this week! But to kick things off today, I thought it only appropriate to begin with the kind of eggs that Julia Roberts finally told Richard Gere that she loved the absolute best:
Poached Eggs!
How To Make Poached Eggs | 1-Minute Video
Ok ok, actually Julia's character said that Eggs Benedict were her favorite kind of eggs, but we'll get to that full recipe soon.
For today, let's focus on how to make that perfectly poached egg that always steals the show in Eggs Benedict. It's the method that often seems to intimidate people the most. But it's actually incredibly quick and easy, especially when you follow these tips:
Use fresh eggs: Different methods of cooking lend better to different ages of eggs. But when it comes to poached, always remember — the fresher the better.

Add vinegar: I always recommend adding a tablespoon of vinegar (preferably a mild-tasting vinegar, like rice or apple cider vinegar) to the water before adding your eggs. It helps the whites to coagulate more quickly. And don't worry — you can't even taste it.

Swirl that whirlpool: This is my favorite trick to getting the whites to wrap tightly around the yolk. Watch in the video below!

Ease the egg into the water: It's best to be as gentle as possible when adding the egg to the simmering water when poaching. So I recommend first cracking the egg into a small bowl, then gently lowering it into the waver (vs. cracking the egg directly into the water). Small step –> big difference.

Don't overcook: Set a timer so that you don't forget about your eggs as they cook.
See? Totally easy. You've got this.
Happy poaching!
Print

How To Make Poached Eggs

Prep Time: 1 minutes


Cook Time: 4 minutes


Total Time: 5 minutes


Yield: 1 serving 1x
---
Description
Learn how to make perfectly poached eggs with this easy recipe and video tutorial.
---
1

egg

1 tablespoon

vinegar (preferably a mild-flavored vinegar like rice vinegar or apple cider vinegar)

salt and pepper
---
Instructions
Crack the egg into a small bowl.  Set aside.

Add enough water to a small saucepan until it is 1-2 inches deep.  Stir in the vinegar.

Bring the water to a simmer.  Then use a spoon to swirl the water round and round until it forms a "whirlpool".  (See video for a visual.)  Gently lower the egg into the swirling water, and watch as the water wraps the whites around the yolk.

Simmer the egg for 3-4 minutes total, depending on how firm you'd like the egg whites.

Remove egg with a slotted spoon, trimming off the uneven edges if you'd like (optional).

Serve immediately, seasoned with a pinch of salt and pepper.
---