This Gin Margarita recipe (also known as a "Margatini") is quick and easy to make with 3 simple ingredients, and it's a surprisingly delicious change of pace from traditional tequila!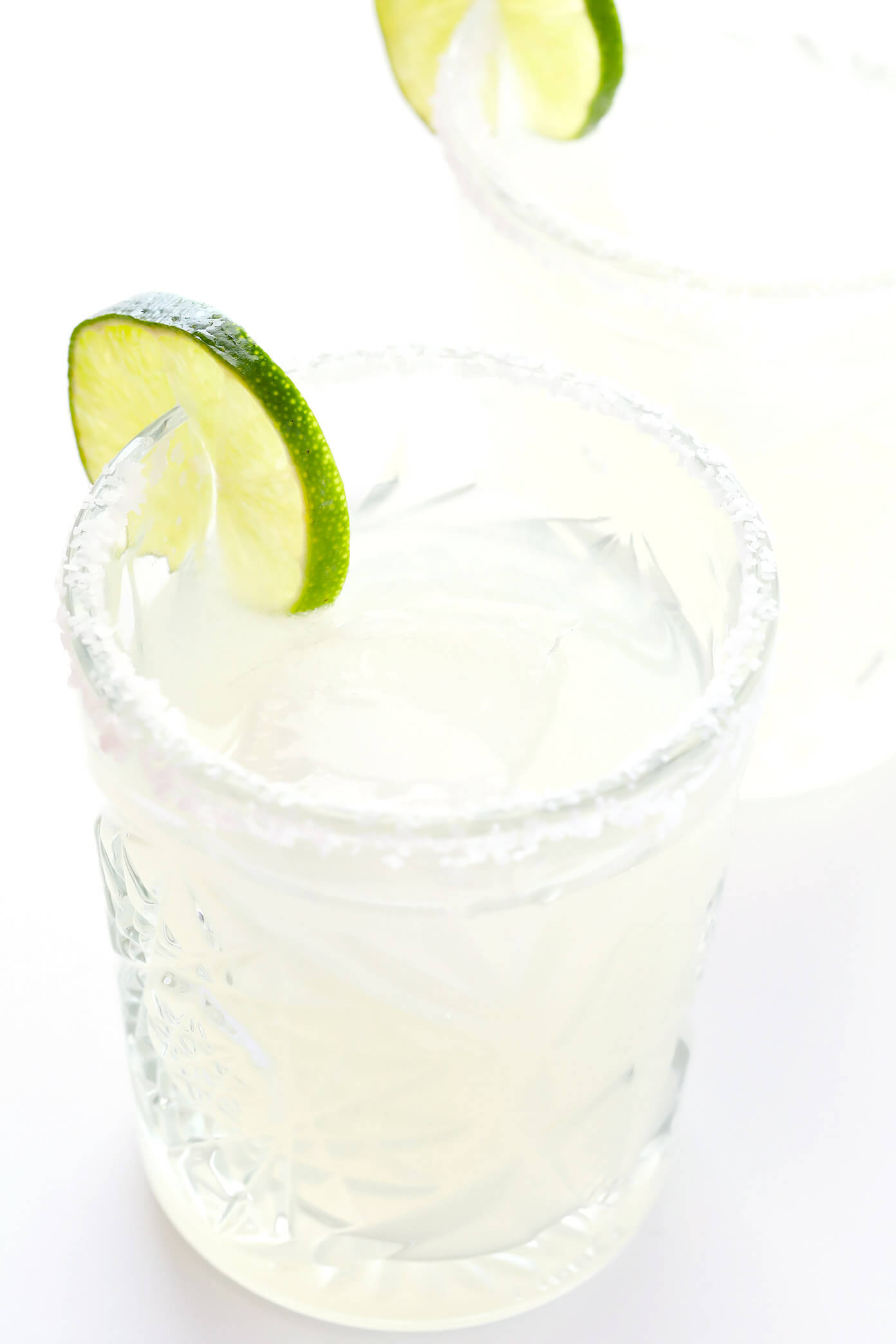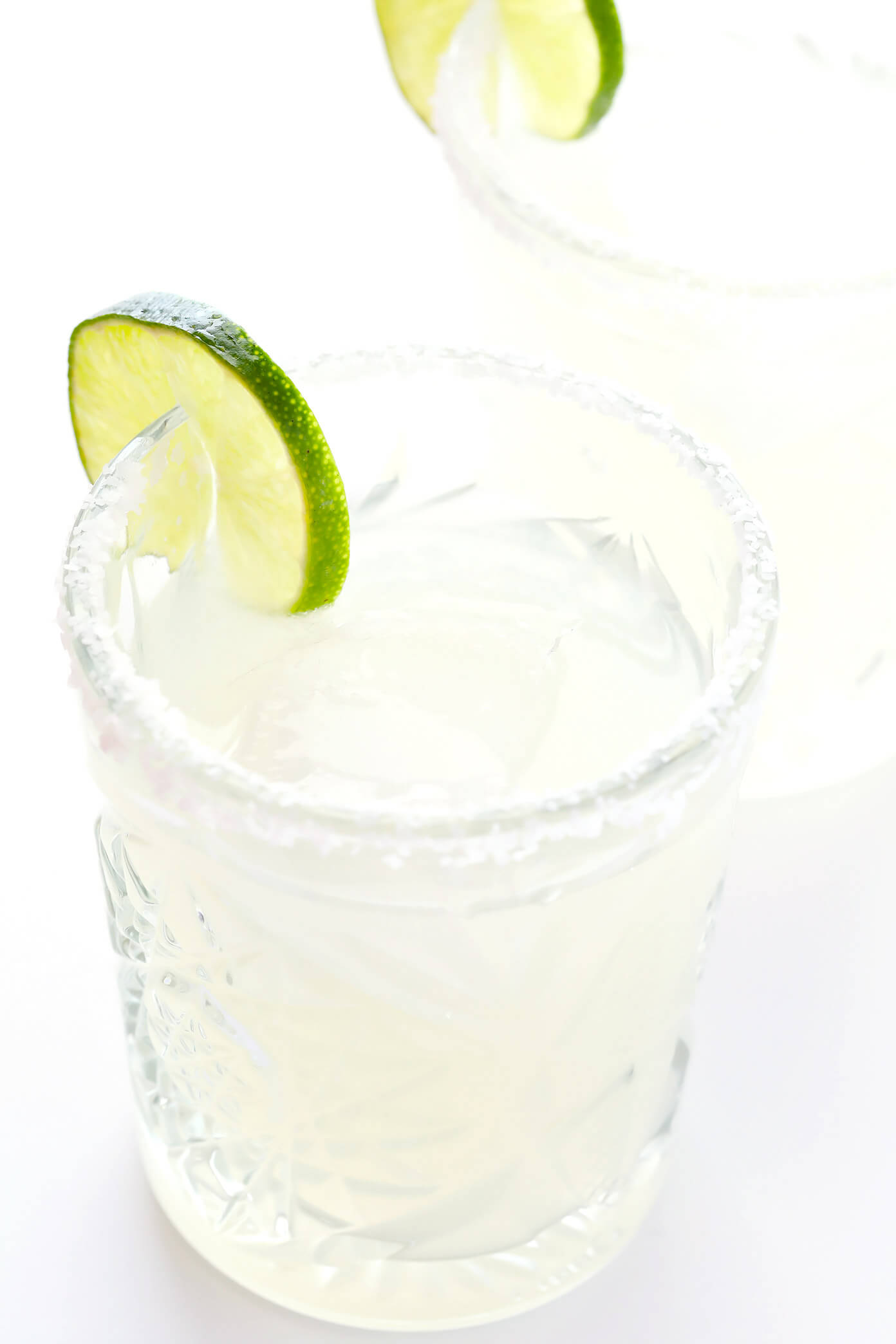 A few weeks ago when I shared one of the five cocktail recipes I whipped up for our big Gin Night with friends — a delicious effort to empty our bar before moving to Barcelona — a number of you followed up asking for the other four recipes.
Specifically, my margatini recipe.
A.k.a — gin margaritas. ?
Have you guys ever made these before? Amazingly — as much as I love margaritas — our Gin Night was the first time I had ever tried swapping in gin for tequila. I had heard from various friends before who loved and recommended the combo. But after so many good years with tequila (and mezcal), I was admittedly a little skeptical about the idea of the swap.
Well, judging by the very large and very empty pitcher at the end of the night, the margatinis were a surprise hit!
I probably shouldn't have been surprised, knowing how well lime juice traditionally pairs with gin. (Hello, g&ts…)  But I was pleasantly surprised to see how all of those yummy botanicals in the gin also paired really well with the citrusy orange flavors from the Cointreau, all of which were accented by that traditional salty rim. The resulting drink felt like a crisp, complex, smart cocktail. And it clearly had everyone going back for more. ?
So without further ado, here's the recipe we all loved! Even if you're not traditionally a gin lover, I think this one might surprise you.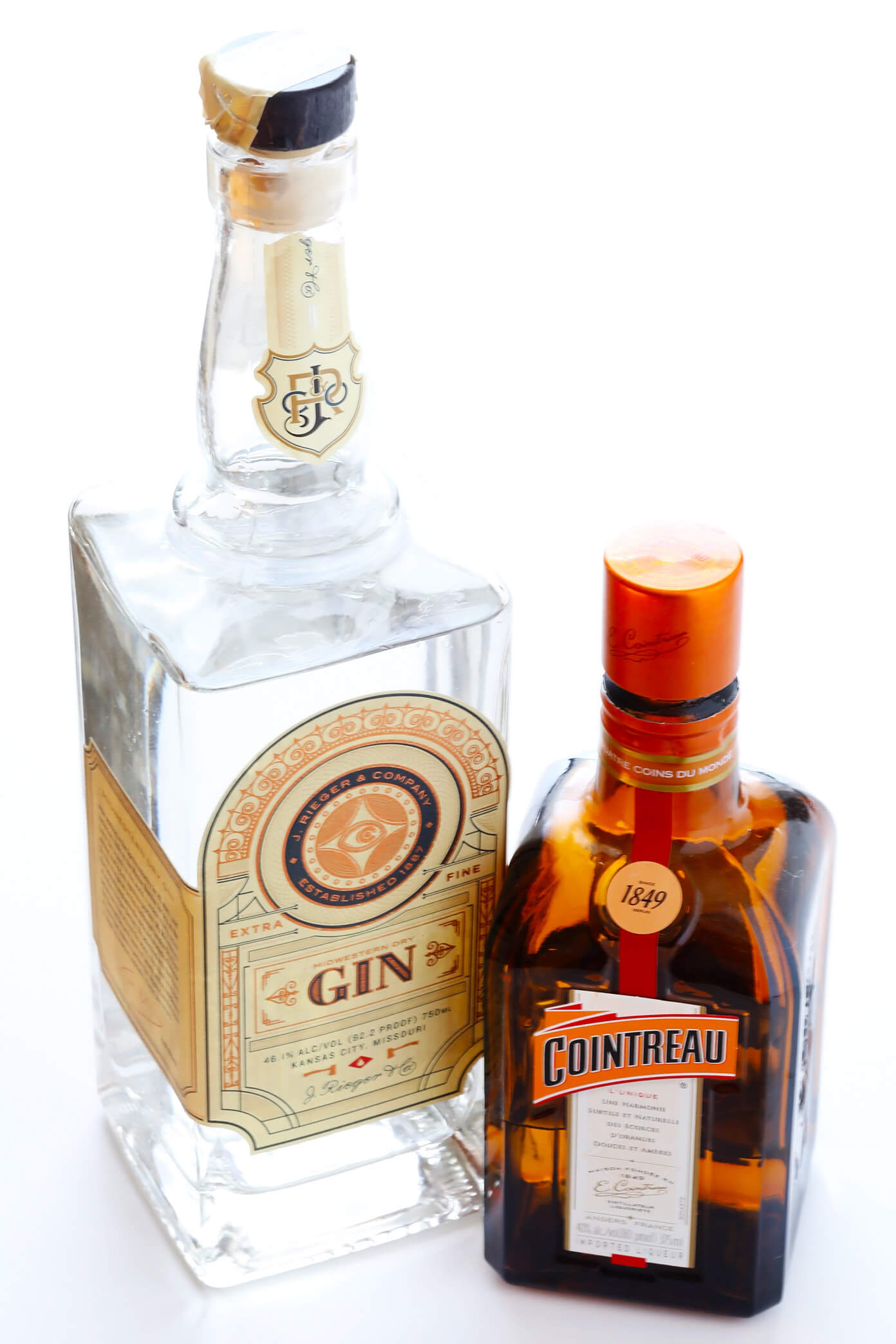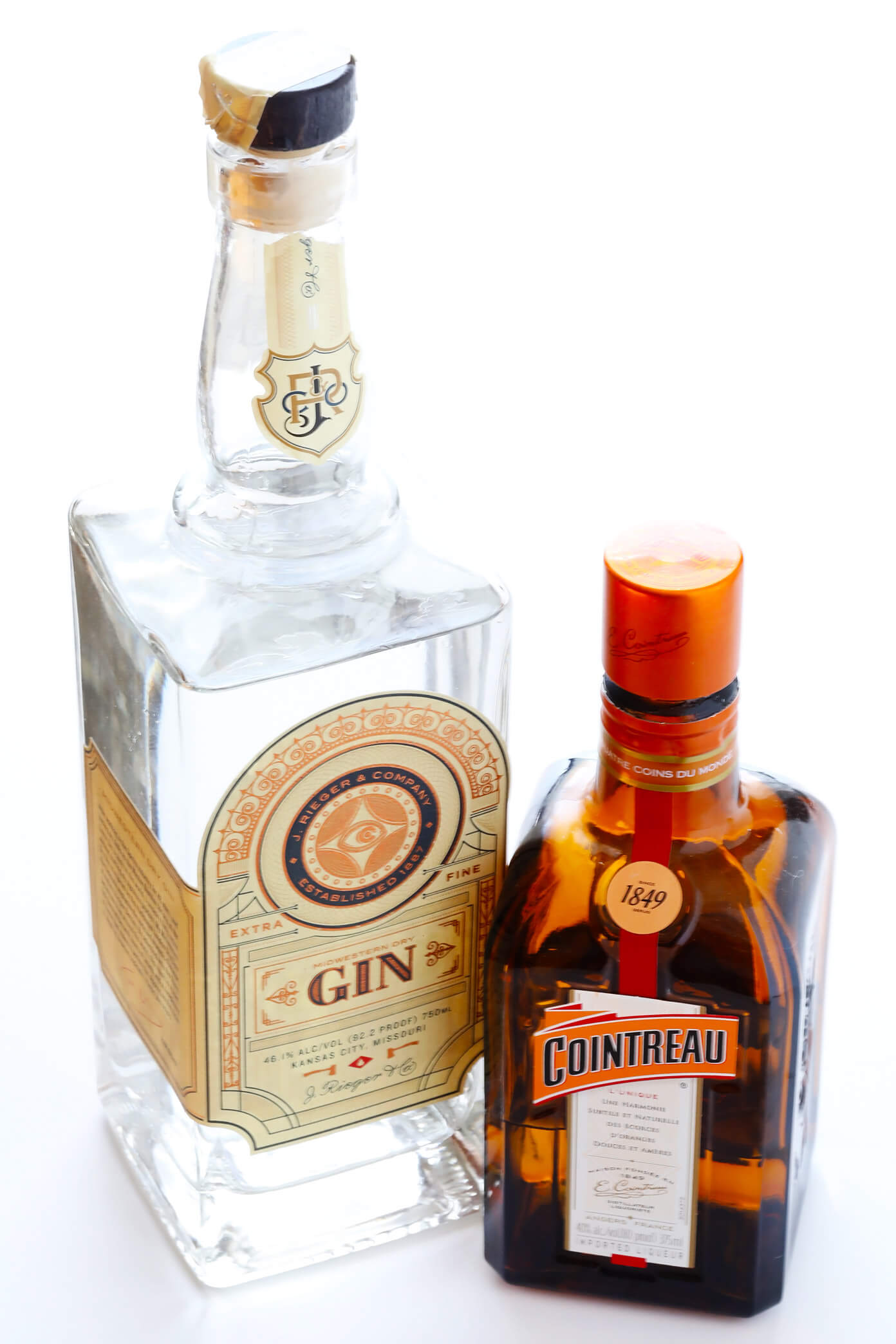 To make a gin margarita, all you need are 3 main ingredients (affiliate links below):
gin

orange liqueur (I prefer Cointreau, but Triple Sec works too)

freshly-squeezed lime juice (I recommend this juicer to every marg-lover I know, it makes juicing a breeze)
Mix the three together in a cocktail shaker. Then taste, and add a hint of agave if you would like a sweeter cocktail. (I prefer mine tart, with zero added sweetener.)  Serve over ice in a glass with a salted rim. (I used these gorgeous glasses, which are currently on sale today at West Elm.)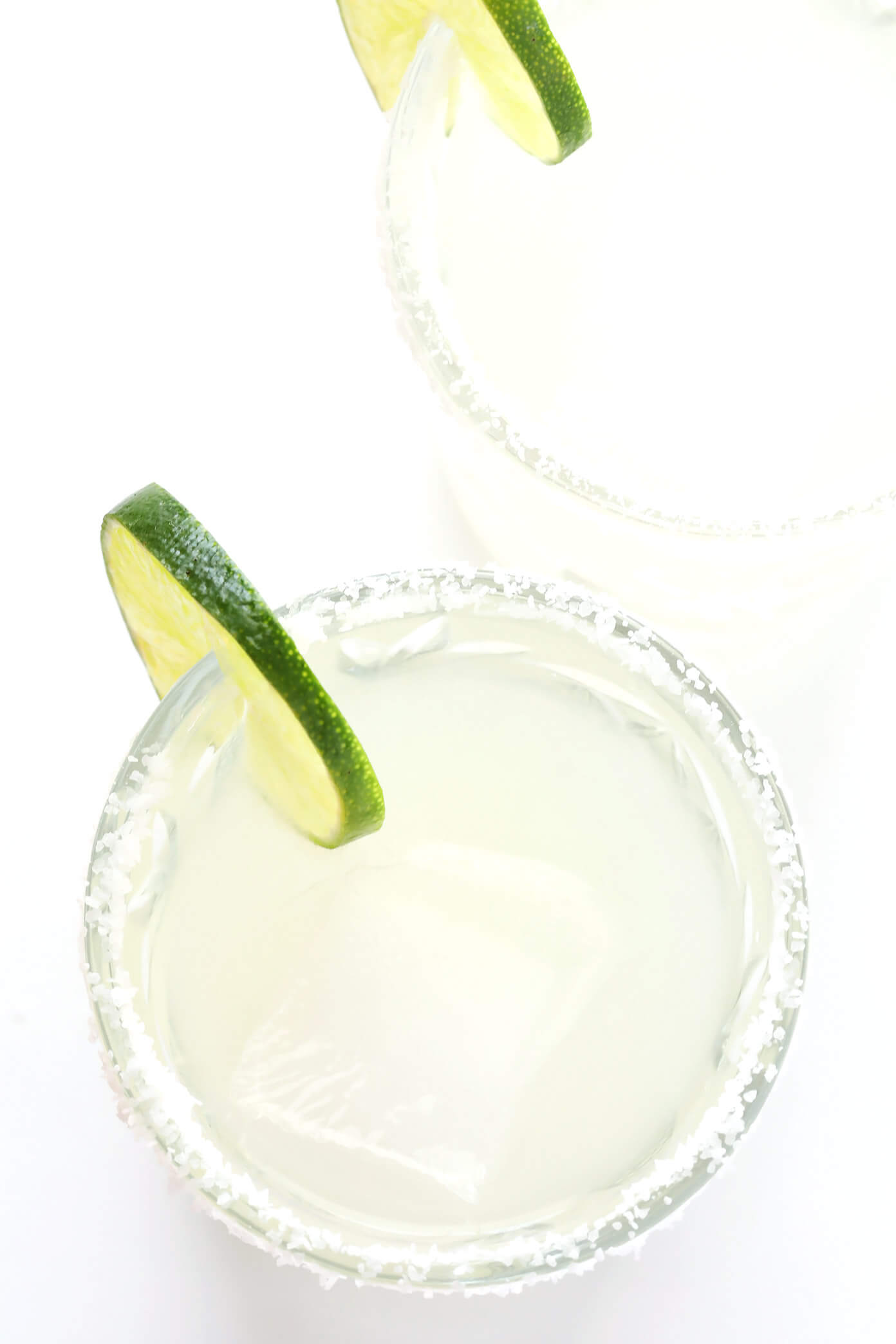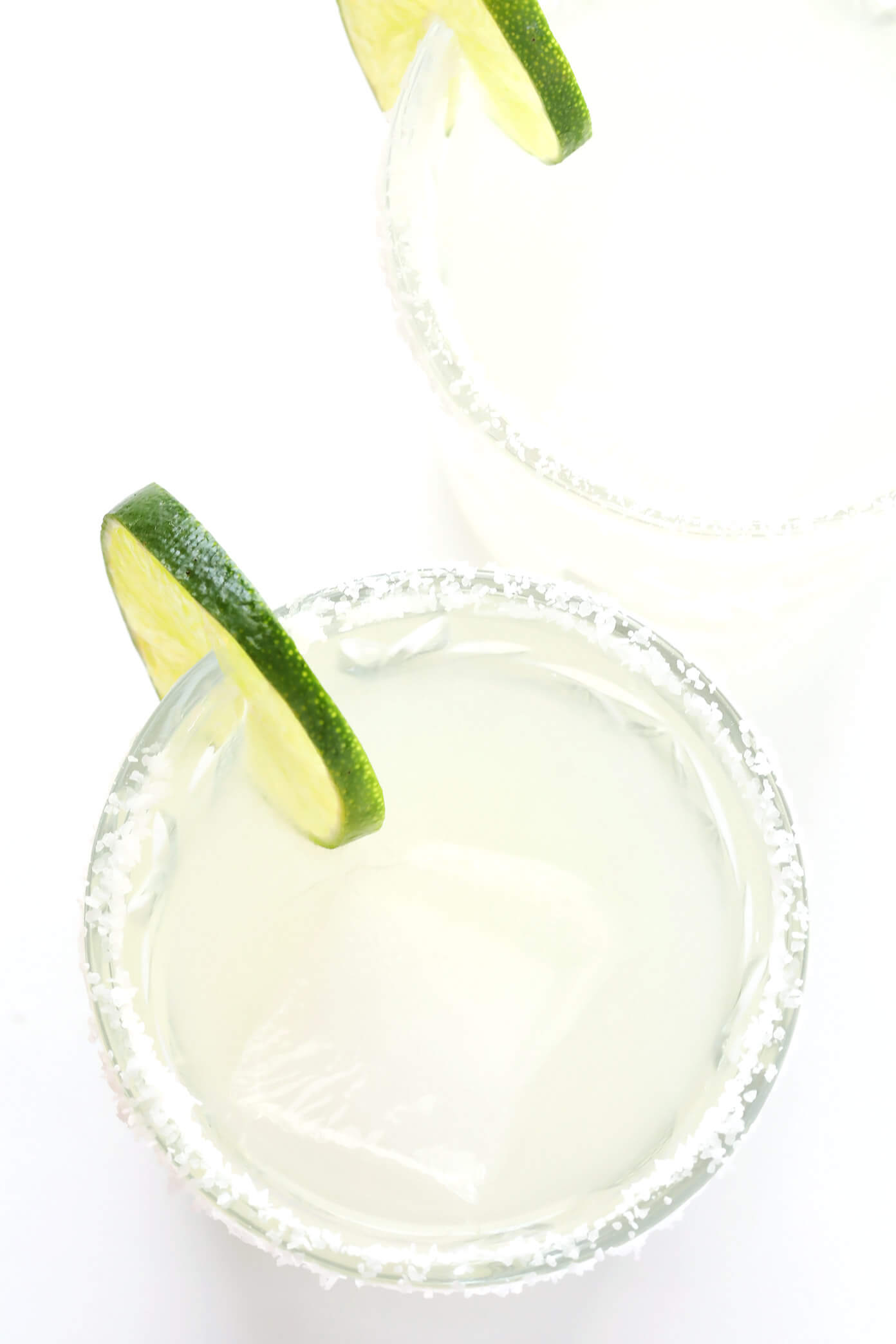 Then voila! This refreshing margatini will be yours to enjoy!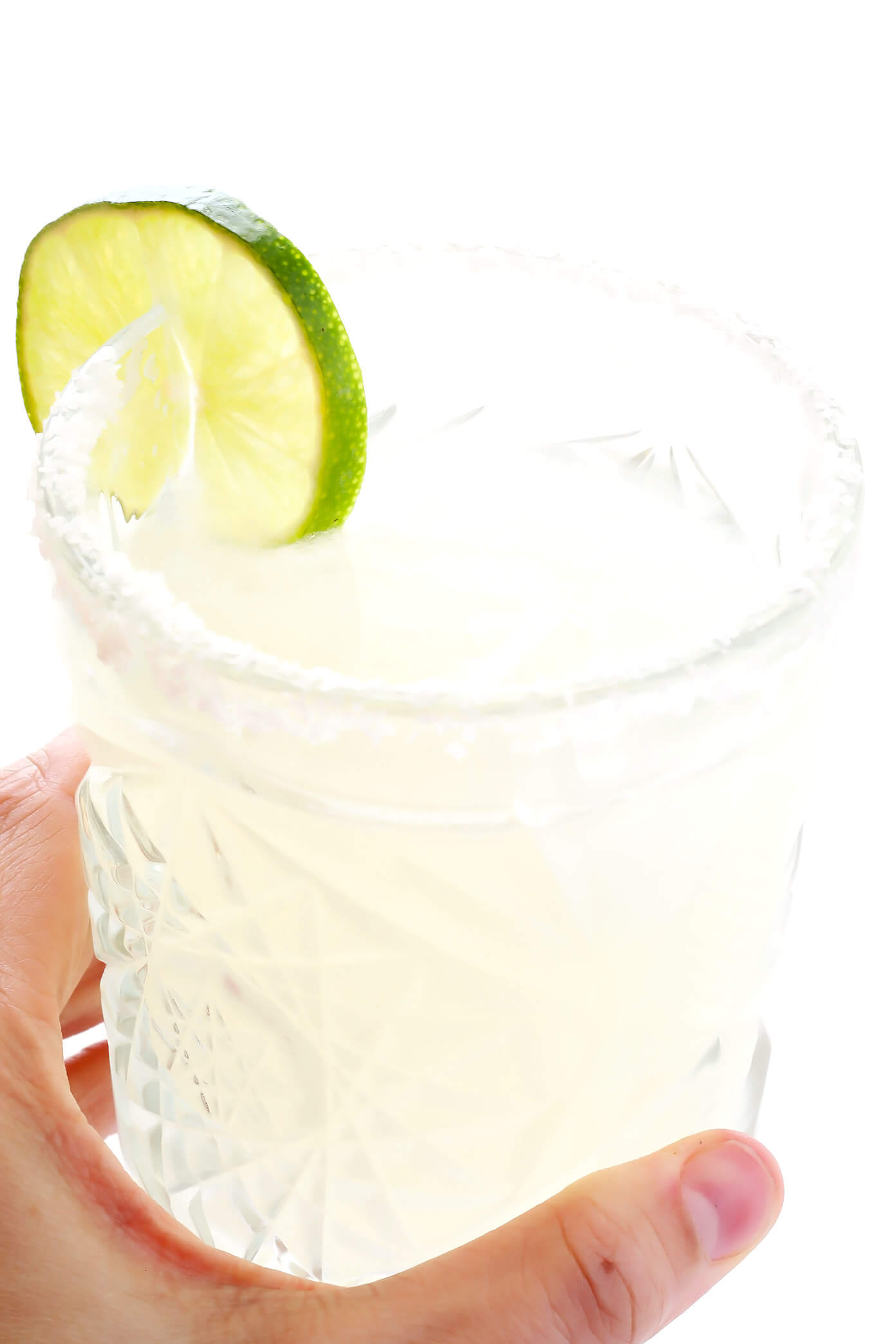 If you'd like a spicier kick, feel free to muddle a jalapeño slice in there too. Or gussy up the rim by adding in a shake of Tajín (or chili powder) along with your salt.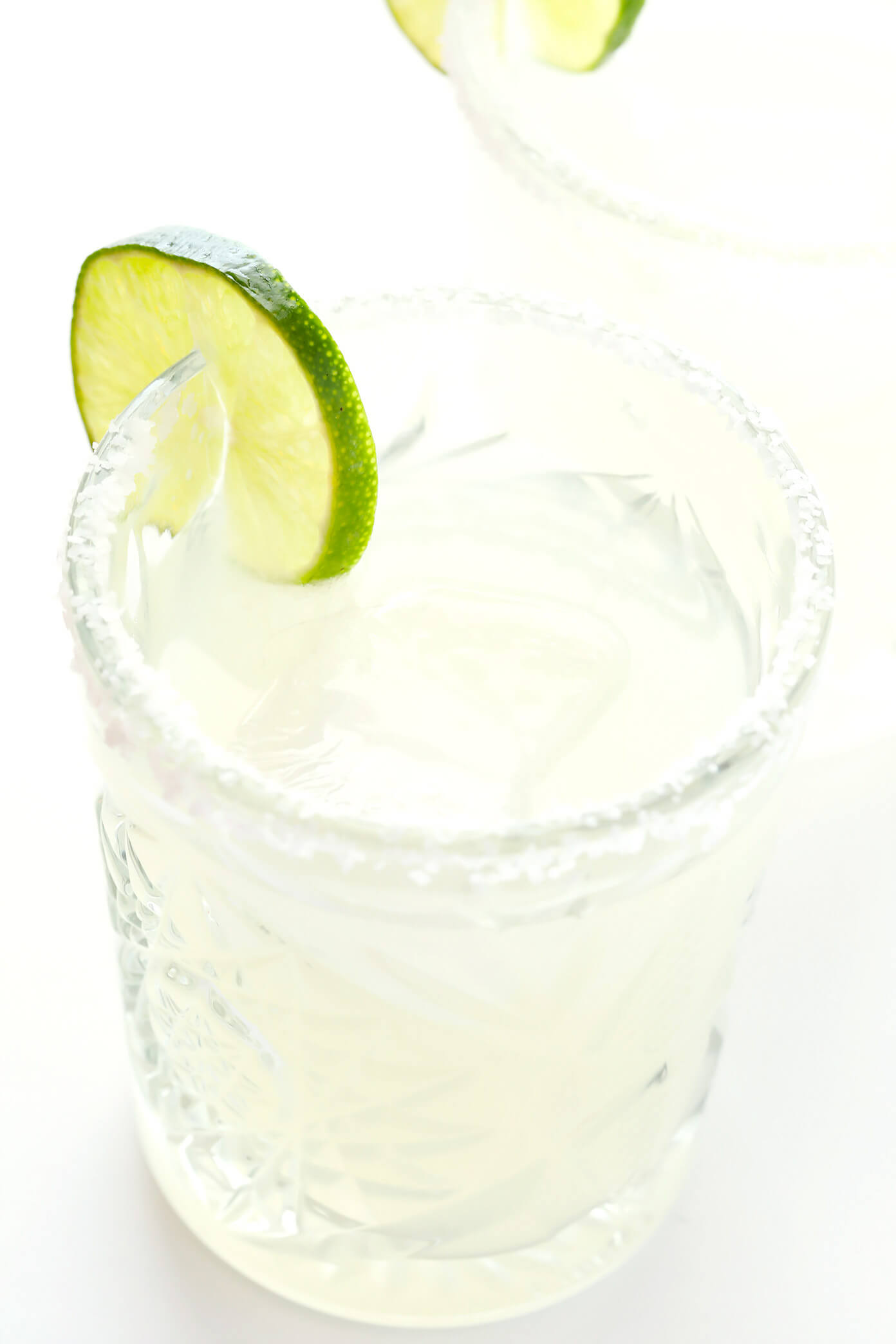 And of course, gins vary widely in flavor. So feel free to experiment with various varieties and see what tastes best to you. Cheers, everyone!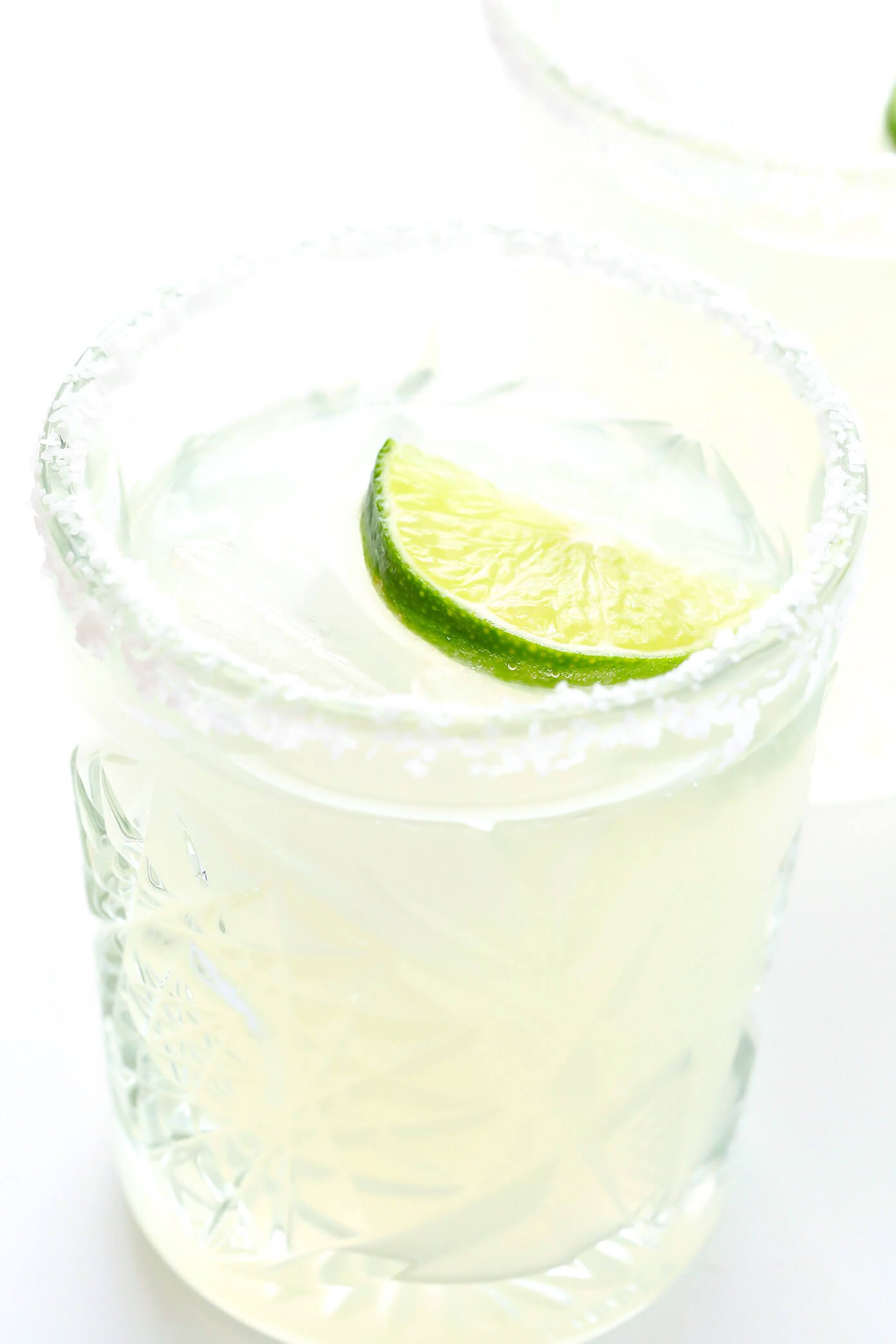 Print

Gin Margarita (Margatini)

Prep Time: 2 minutes


Total Time: 2 minutes


Yield: 1 serving 1x
---
Description
This gin margarita recipe (a.k.a. the "margatini") is a delicious twist on this traditional cocktail.
---
1 1/2 ounces

gin

1 ounce

Cointreau (orange liqueur)

3/4

 ounce freshly-squeezed lime juice

optional sweeteners: agave nectar or simple syrup, if desired

for serving: lime wedge, coarse salt, ice
---
Instructions
If you would like salt-rimmed glasses, begin by running a lime slice (the juicy part) around the top rim of a glass.  Fill a shallow bowl with salt, and dip the rim in the salt until it is covered with your desired amount of salt.  Set aside.

Add gin, lime juice and Cointreau to a cocktail shaker, and shake or stir until combined.  Taste, and if you would like it to be sweeter, stir in a half teaspoon of agave or simple syrup at a time, until the mix reaches your desired level of sweetness.

Fill glass with ice.  Pour in the margarita mixture over the rocks.  Serve immediately, garnished with an extra lime wedge if desired.
---