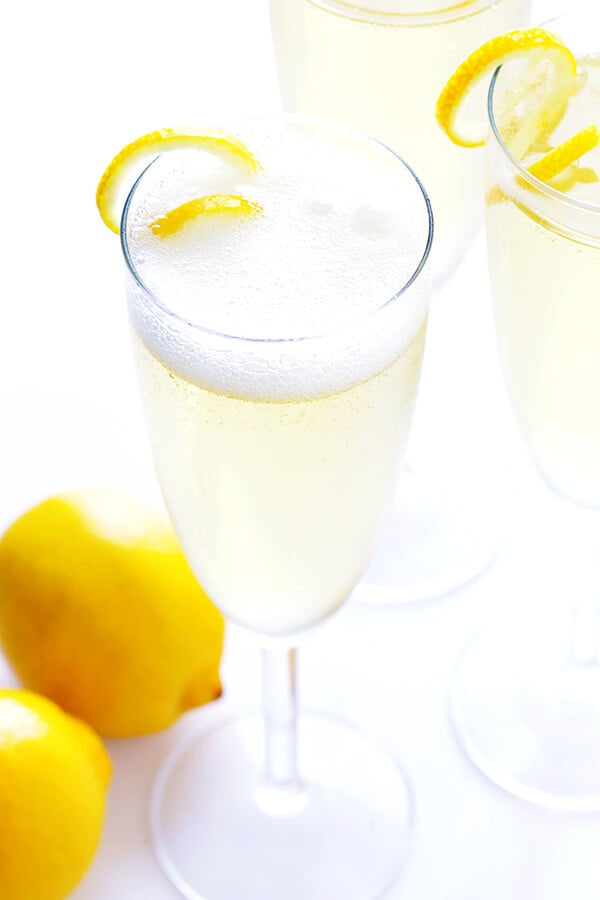 Oh my goodness, we're headed to FRANCE today!
And I couldn't be more excited. Seriously, I've taken some awesome trips over the years with family and friends and work, and I'm always tremendously grateful for any good travel adventure. But something about this particular trip has felt extra-special lately, and I've been counting down the days to it for weeks. I don't know, maybe it's the fact that we're going to France? Or getting to spend 8 days of the trip realizing all of my Downton-Abbey-commercial-dreams and sailing on a Viking River Cruise? Or the still-can-hardly-believe-my-luck fact that I'm getting to go on a beautiful vacation with this man I love?
I'd say it's safe to say all of the above, which makes my heart so profoundly happy and thankful.
So I'm officially signing off for two weeks, because I want to be present for every moment of this opportunity and live up la belle vie. But if you'd like to follow along with us on our French adventures, I'll be popping in on Instagram to share a few photos and stories as we go. And as always, I'll be sure to give you a full report when I get home.
Until then, I leave you with the cocktail that Barclay and I made to kick off our vacation last night, that only seemed appropriate — a classic French 75.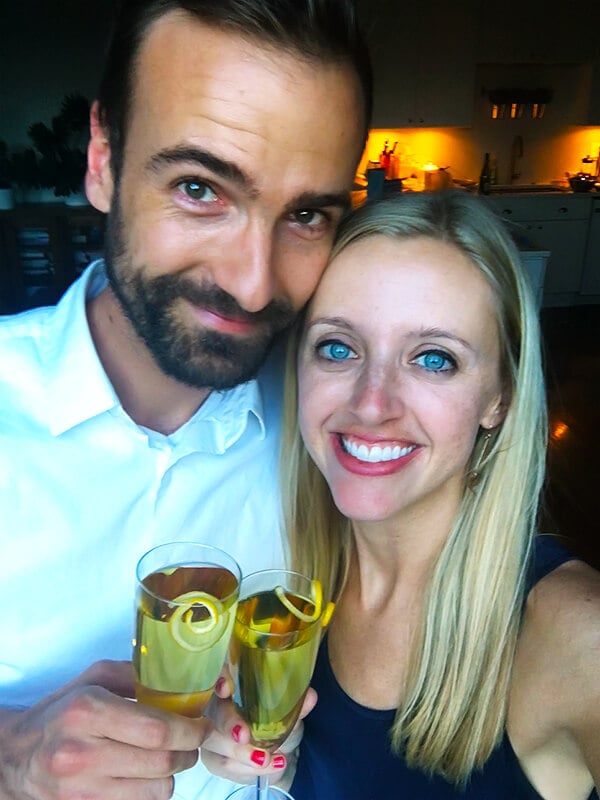 Yes, this was our just-wrapped-up-the-workweek-and-turned-on-our-out-of-office-responders-and-let's-do-this celebratory drink to officially kick off VACATION. And as always, a good French 75 never disappoints.
If you've never made one before, they're simple and so refreshing. You just need some dry sparkling wine (I used brut champagne), gin, fresh lemon juice, a bit of simple syrup (I make mine with honey), and a cute little lemon twist to make it feel festive.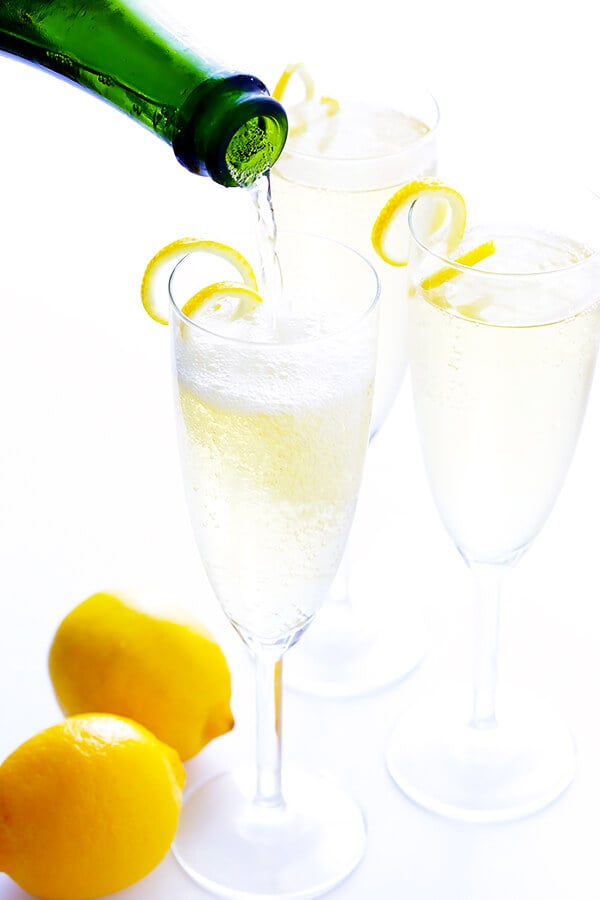 They're ready to go in minutes, and are so classy and delicious and lovely — ah yes, just like France. 🙂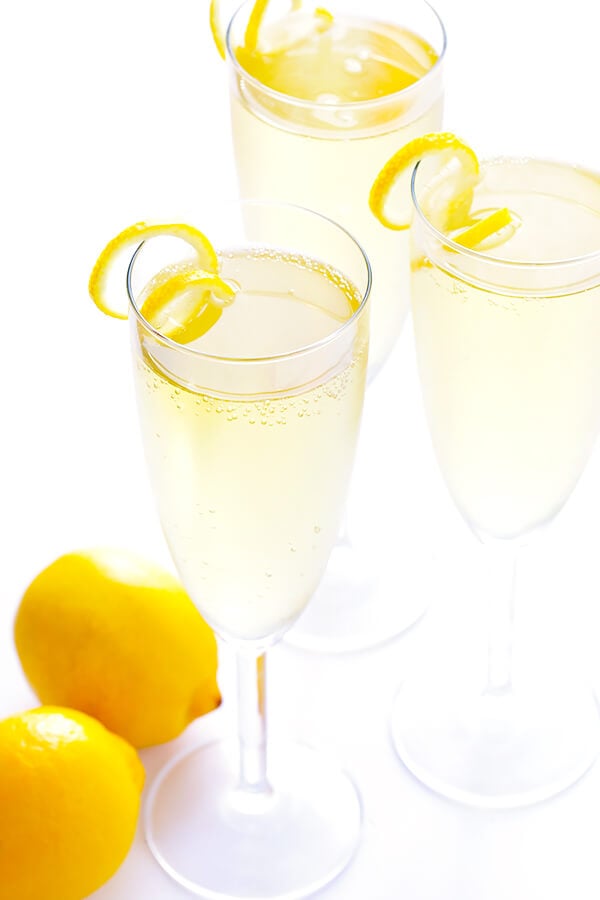 I made a traditional French 75 with lemons for the two of us. But if you feel like trying something different, I also love subbing in some lime, and maybe adding in a little fresh mint too. Also very summery and fresh.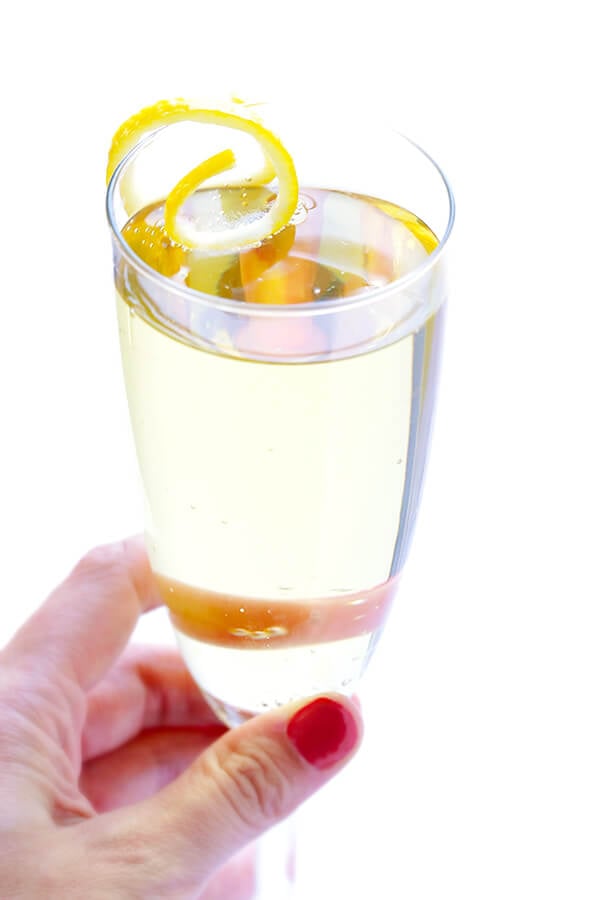 However you can make it, this is a perfect cocktail for raising a glass to the good things in life.
So cheers, friends! I wish you all a lovely weekend, and I look forward to returning home to you soon. ?
Print

French 75

Prep Time: 5 minutes


Total Time: 5 minutes


Yield: 1 serving 1x
---
Description
This classic French 75 cocktail recipe is made with champagne, gin, fresh lemon juice, and lightly sweetened with sugar (or honey) simple syrup.
---
1 1/2 ounces

gin

1 ounce

freshly-squeezed lemon juice

1/2 ounce

simple syrup (see recipe below)

2 ounces

chilled dry champagne

lemon twist
---
Instructions
Combine the gin, lemon juice, and simple syrup together in a cocktail shaker with a few pieces of ice.  Cover with a lid and vigorously shake for a few seconds to combine.

Strain the mixture into a champagne flute and top with champagne.

Serve immediately, garnished with a lemon twist if desired.
---
Notes
To make simple syrup, bring equal parts water and sugar (or honey) to a boil in a small saucepan (or in the microwave), and whisk for about 30 seconds or until the sweetener has dissolved.  Remove from heat and refrigerate to cool.
Here's a video tutorial for how to make a lemon twist.