Learn how to make traditional Eggs Benedict with this delicious recipe that's made extra-easy with a blender Hollandaise sauce.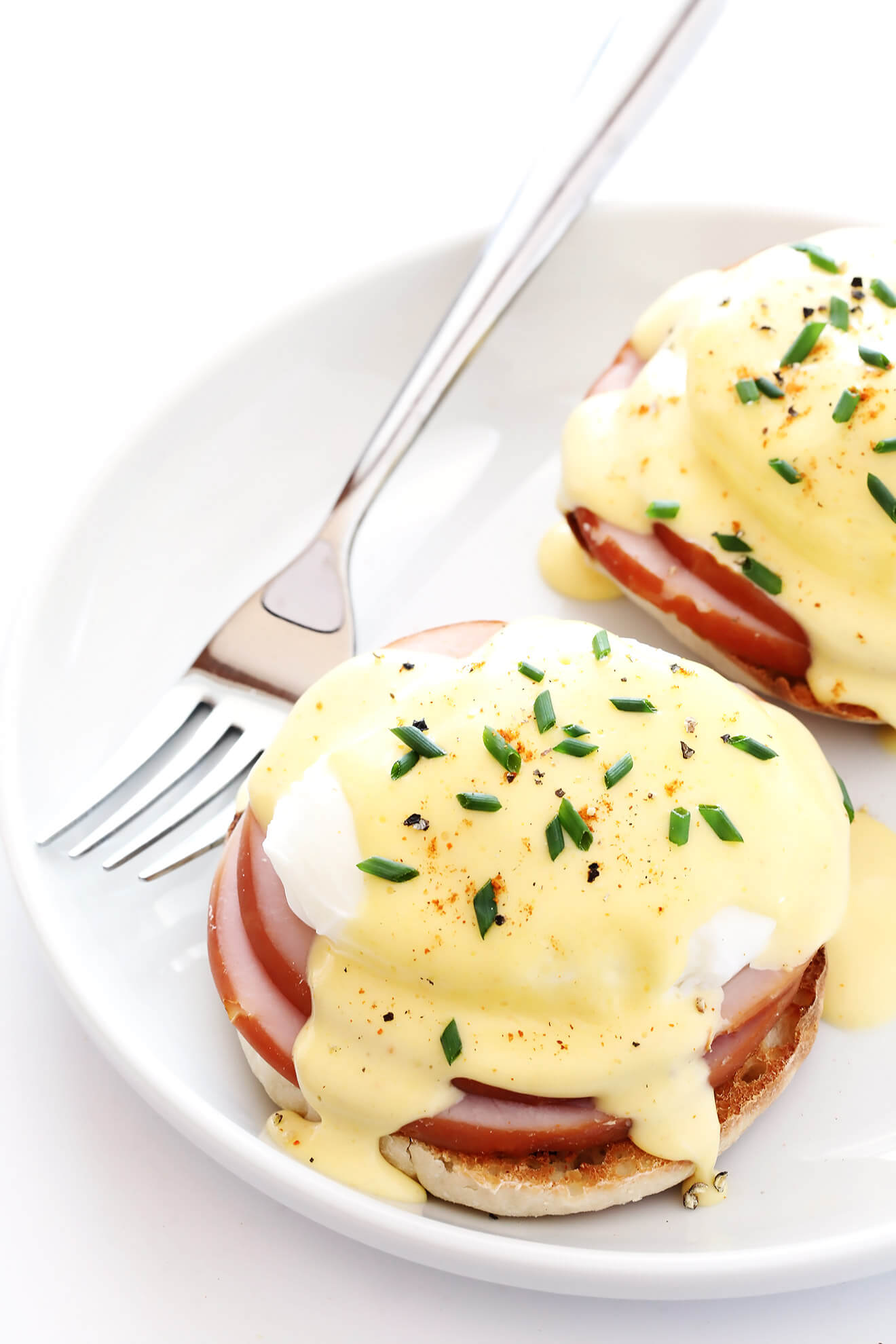 Ok guys, I promise that we'll get to some non-breakfast-y recipes here again next week. ?
But, after yesterday's tutorial on how to make blender hollandaise sauce, plus last week's new video on my favorite way to make poached eggs, I couldn't resist wrapping things up with one of my all-time favorite recipes that puts those both to delicious use:
Classic Eggs Benedict.
Whether you love making them with Canadian bacon or traditional bacon (or go the "Florentine" route with spinach and tomatoes, like my vegetarian fiancé), the good news is that classic Eggs Benedict are actually incredibly easy to make at home. And if you're up for a little bit of multi-tasking, this decadent dish can also be made incredibly quickly, in just about 15 minutes for two servings. And with that toasted English muffin, salty bacon, soft poached egg and buttery hollandaise sauce — I mean, really — what's not to love?!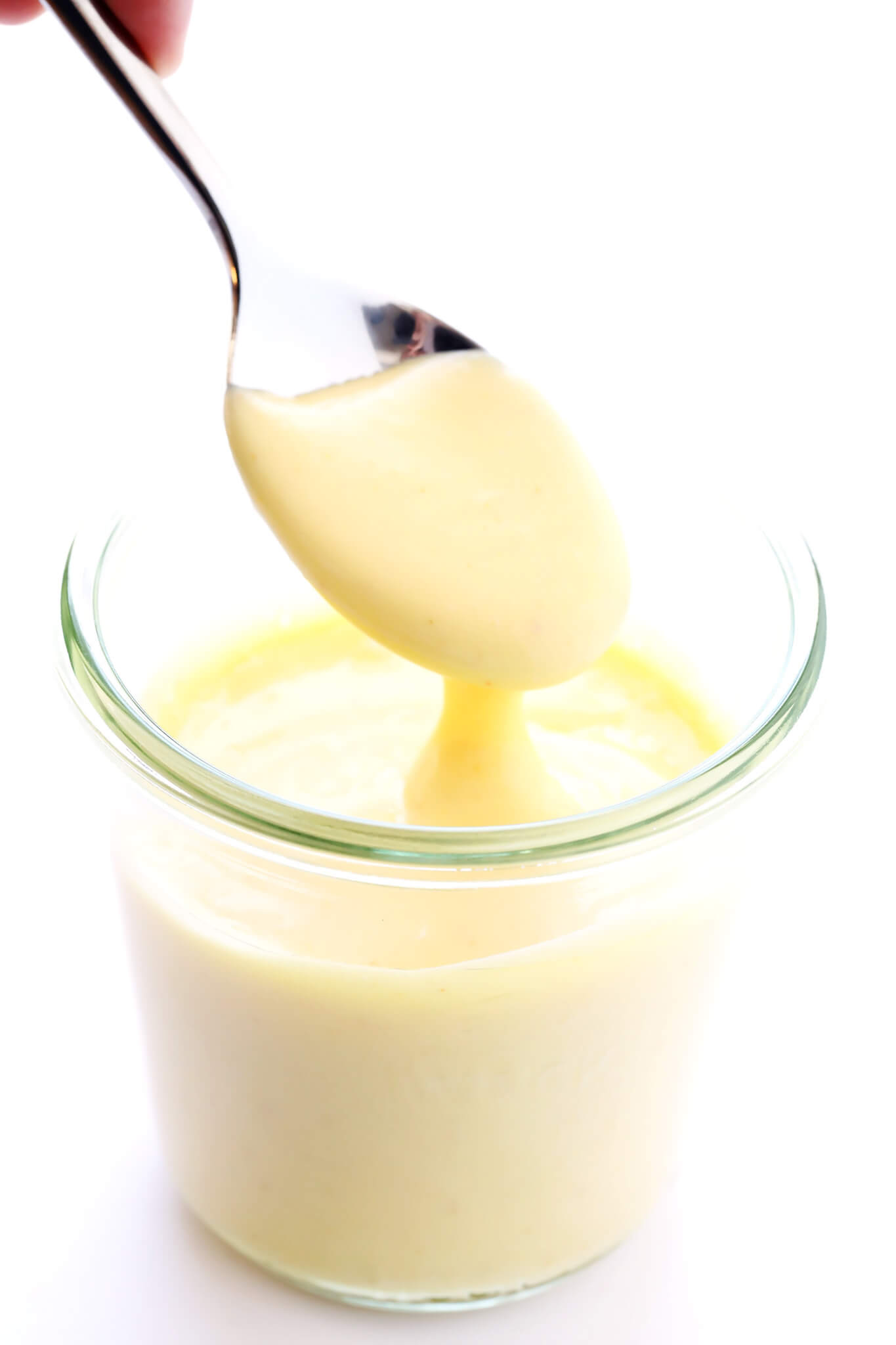 Alright, if you're a sleeper-in-er on weekends like me, and time spent cooking in the morning is of the essence, here's my tips on multitasking Eggs Benedict quickly and easily:
Lay out all of your ingredients. Once you start cooking this recipe, everything goes pretty quickly, so it's good to have things ready.

Bring a pot of water to a simmer for the poached eggs + start melting the butter for the hollandaise over low heat.  Stove to-do-list: check!

Add the beginning hollandaise ingredients to the blender. Yolks + lemon juice + salt + cayenne. Then leave them there for a few minutes until you're ready to blend the sauce.

Poach your eggs + toast your bread. And definitely set the timer for your poached eggs so that they cook for the correct amount of time.

Start assembling your little sandwiches, as the ingredients are ready. Toasted muffin (buttered, if you'd like) + Canadian bacon + poached eggs.

Once the last egg goes in the water to begin cooking, make your hollandaise sauce.  Then taste, and season with extra lemon juice, salt and/or cayenne if needed.

Drizzle on the hollandaise. Plus optional toppings if you'd like, such as fresh chives, parsley, cayenne, pepper, etc.

Then…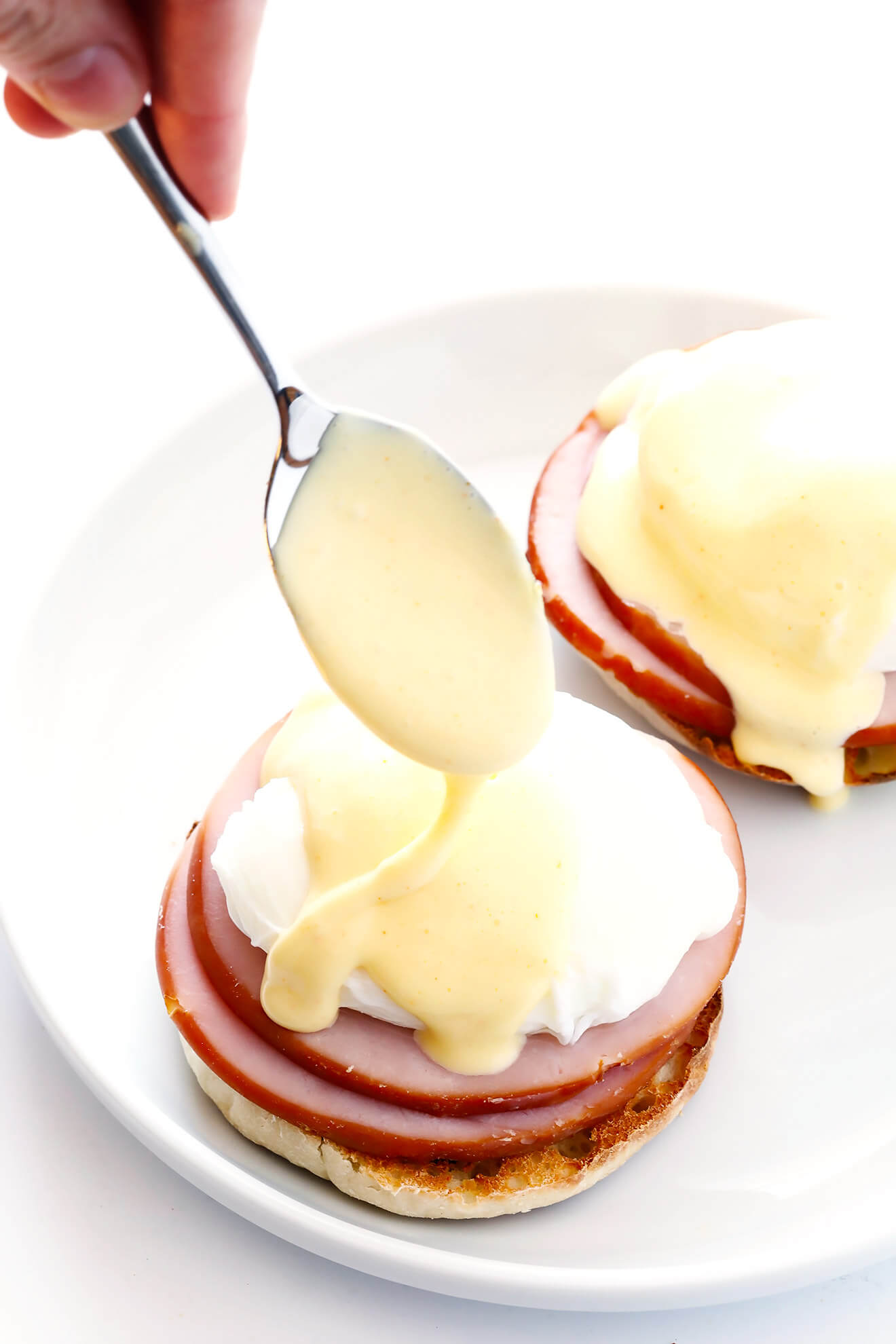 …voila!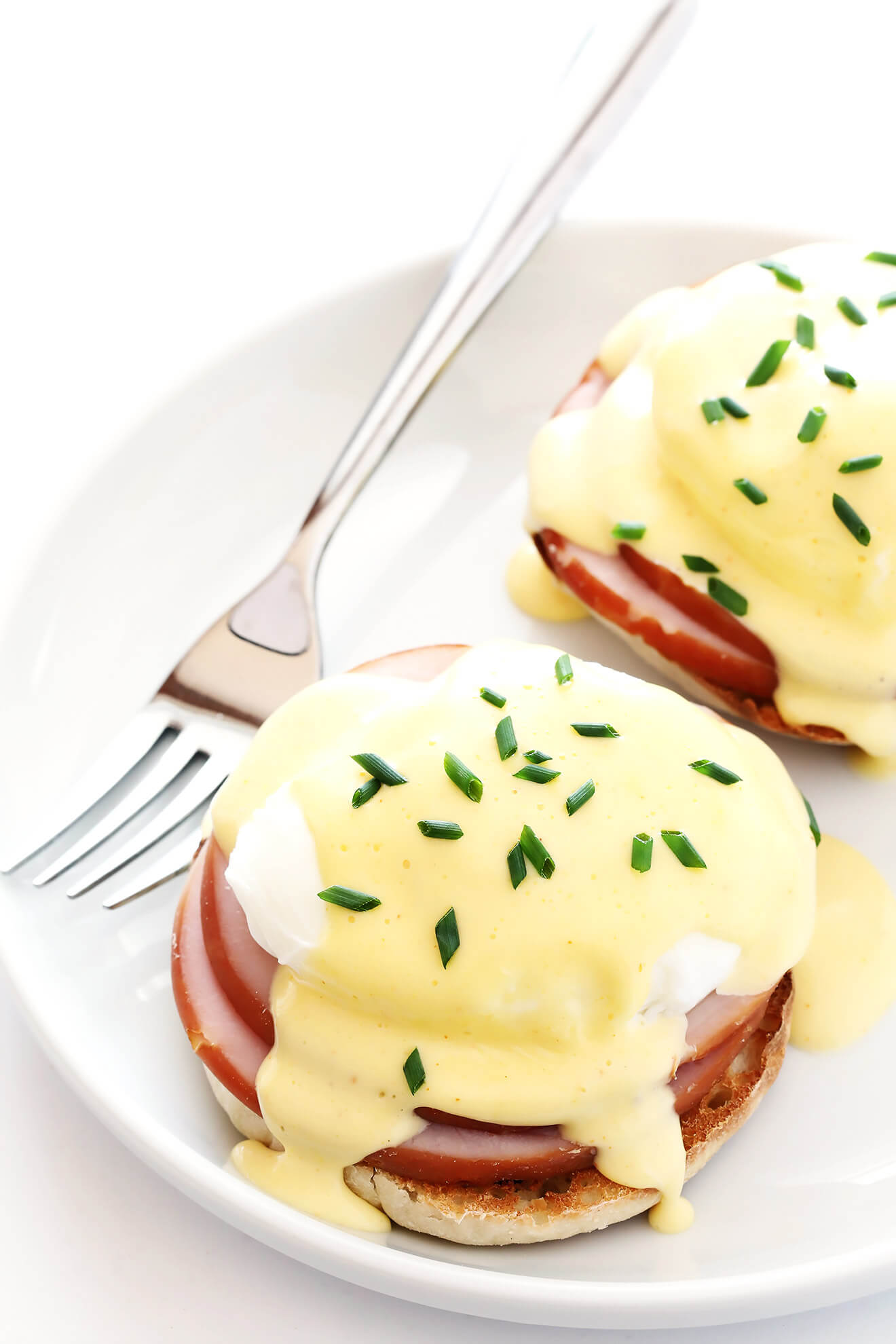 Creamy, dreamy eggs Benedict will be yours to share and enjoy.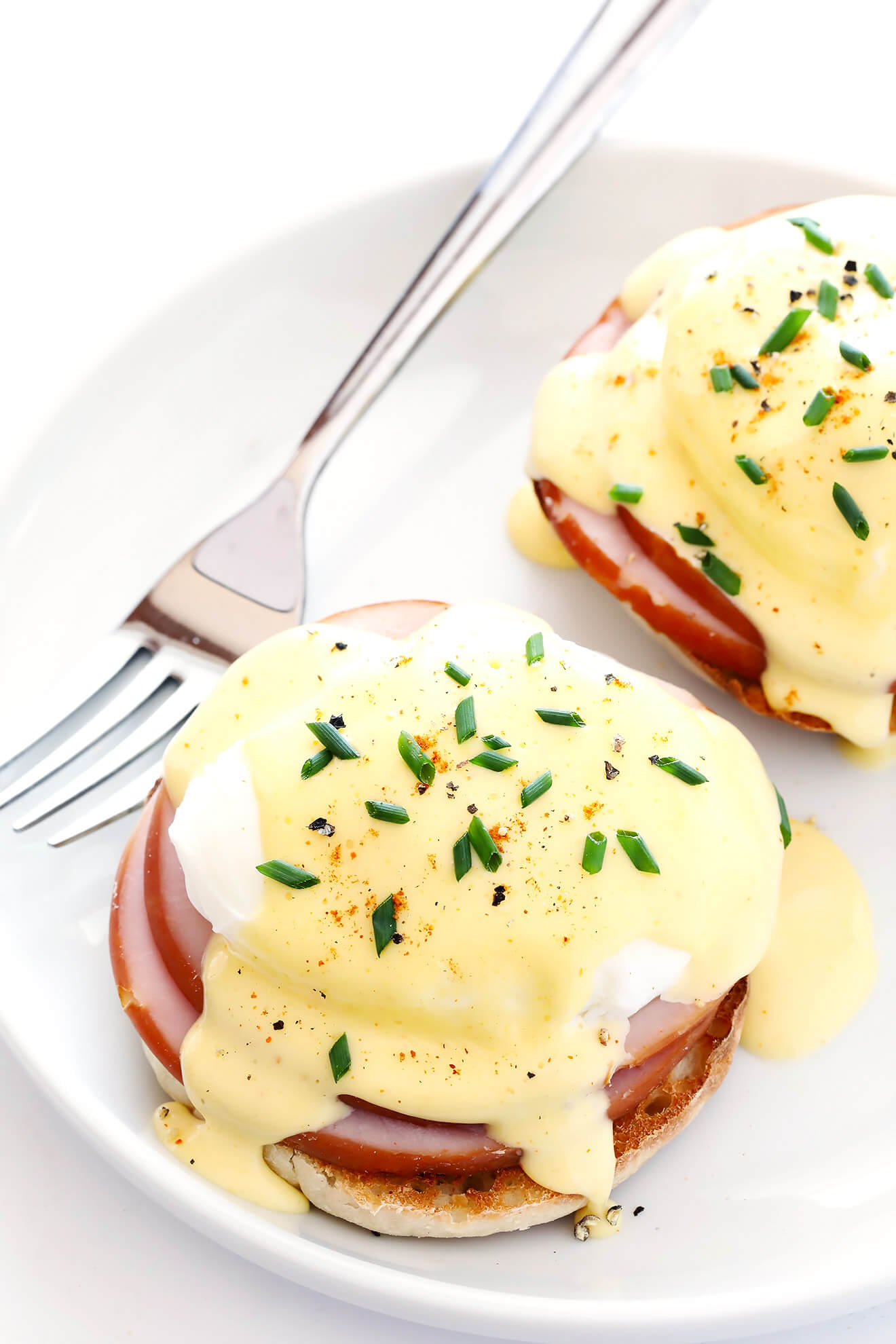 Oh, and don't forget the best part…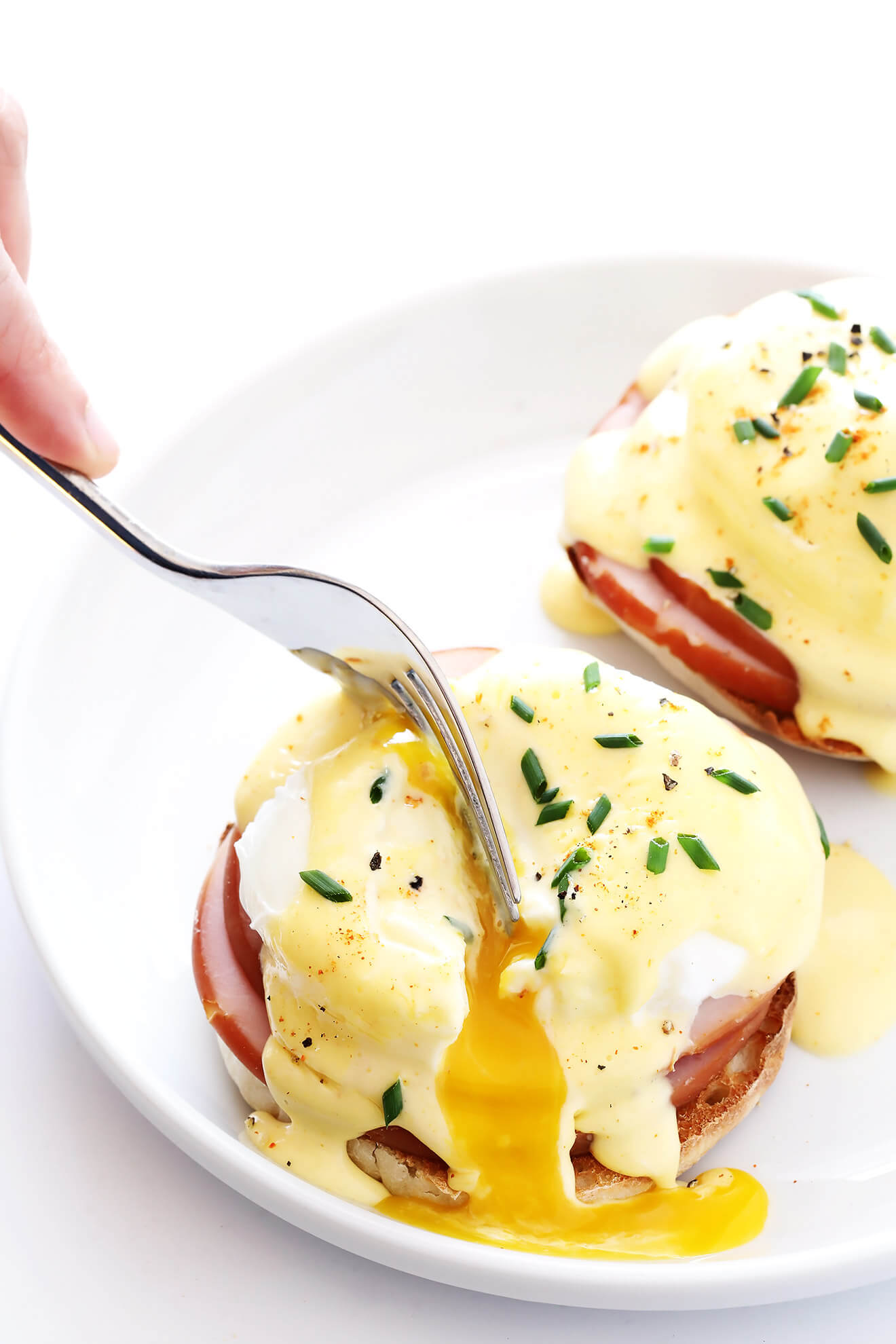 …cutting into that delicious poached egg. It's a showstopper every time.
Enjoy, everyone!
Print

Eggs Benedict

Prep Time: 5 minutes


Cook Time: 20 minutes


Total Time: 25 minutes


Yield: 4 servings 1x
---
Description
Learn how to make delicious Eggs Benedict with this classic recipe!
---
2

English muffins, split into halves and toasted

8

slices cooked bacon or Canadian bacon

4

 poached eggs

1

batch Blender Hollandaise Sauce

optional toppings: chopped fresh chives or parsley, freshly-cracked black pepper, cayenne
---
Instructions
Layer each English muffin slice with 1-2 pieces of bacon (folding the bacon pieces in half) or Canadian bacon.  Then top each muffin with a poached egg, drizzle with your desired amount of the hollandaise sauce, then sprinkle with your desired toppings.

Serve immediately.
---
Notes
(See recipe text for tips on multitasking the Eggs Benedict even more quickly and efficiently, if that's your jam.)  😉