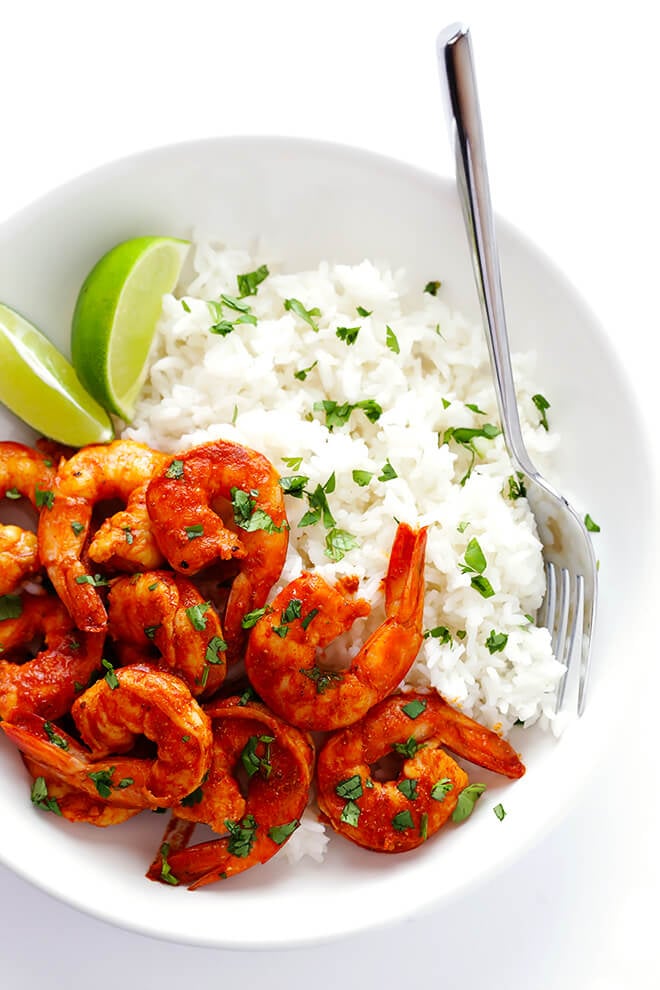 Do you ever find yourself getting in flavor ruts?
For the past few years, I feel like 90% of the stuff I've cooked at home tends to fall in the Mexican, Italian, Mediterranean, American, Vietnamese or Thai sort of categories. And while those are all my faves and are so dang delicious, I've been craving some new ethnic flavor profiles lately. I tend to gravitate toward food that's on the fresh and healthier side and features nice bold flavors, but doesn't require tons of unusual spices or such that I'll use once and then never again. Stuff that's easy to adapt for different diets, especially if I'm having friends over with different health needs. And stuff that's — well, you know me — quick an easy to prepare. 😉
Well, I feel like I'm going to be on this little flavor mission for awhile. So if you have any recommendations, I wanna hear 'em!
But in addition to this yummy green Guatemalan pepitas sauce that I shared on the blog last week, one of my other favorite discoveries of the month is this ultra-simple and ultra-flavorful Peruvian seasoning mix that I used to make a red sauce for shrimp. This whole dish can be ready to go in less than 15 minutes, it's made with spices that you probably already have in your pantry, it's naturally gluten-free, and it is full of big, bold flavors that I think you are positively going to love.
Peruvian food, for the win!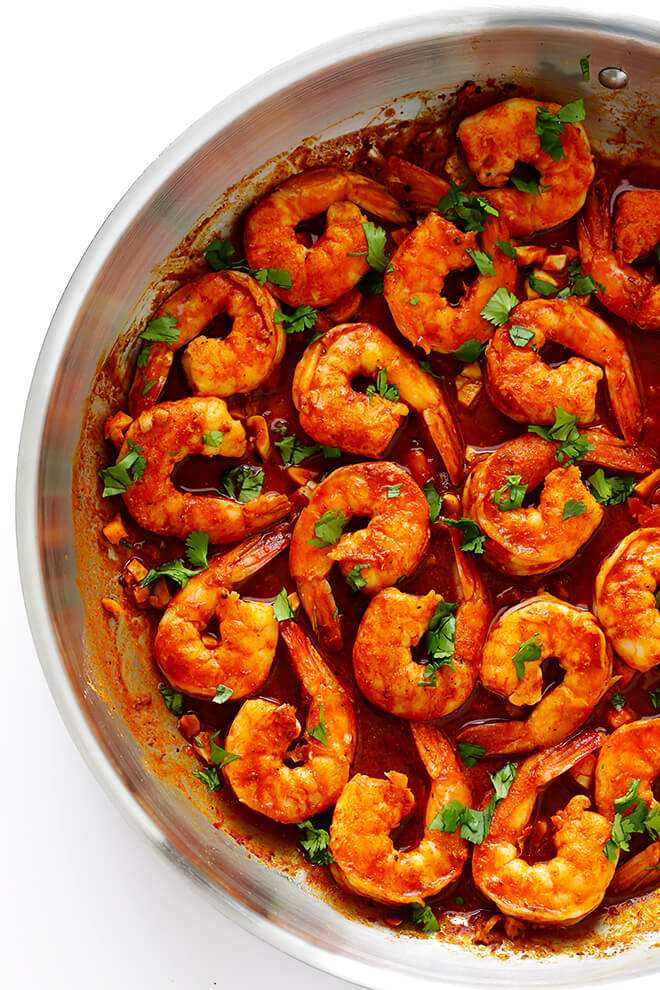 Oh, and it's also super vibrant and colorful, which always makes me happy. Love me a colorful plate of food. 🙂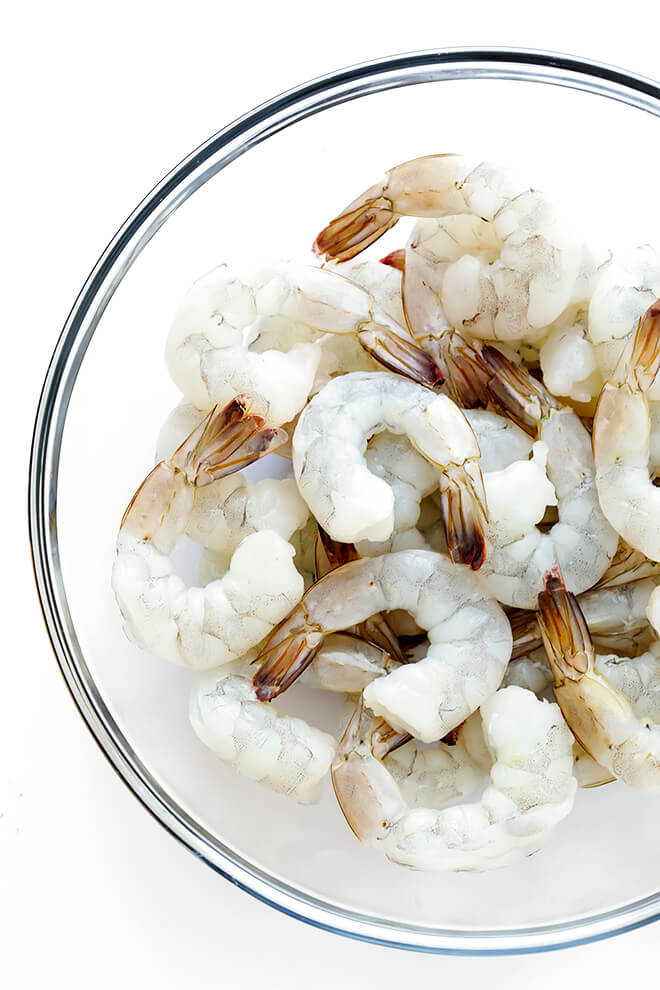 To make this dish, simply round up a pound or so of shrimp. (Or you could also make this sauce and serve it with chicken or pork, or even just veggies.) Sauté them up with some garlic until they're cooked through.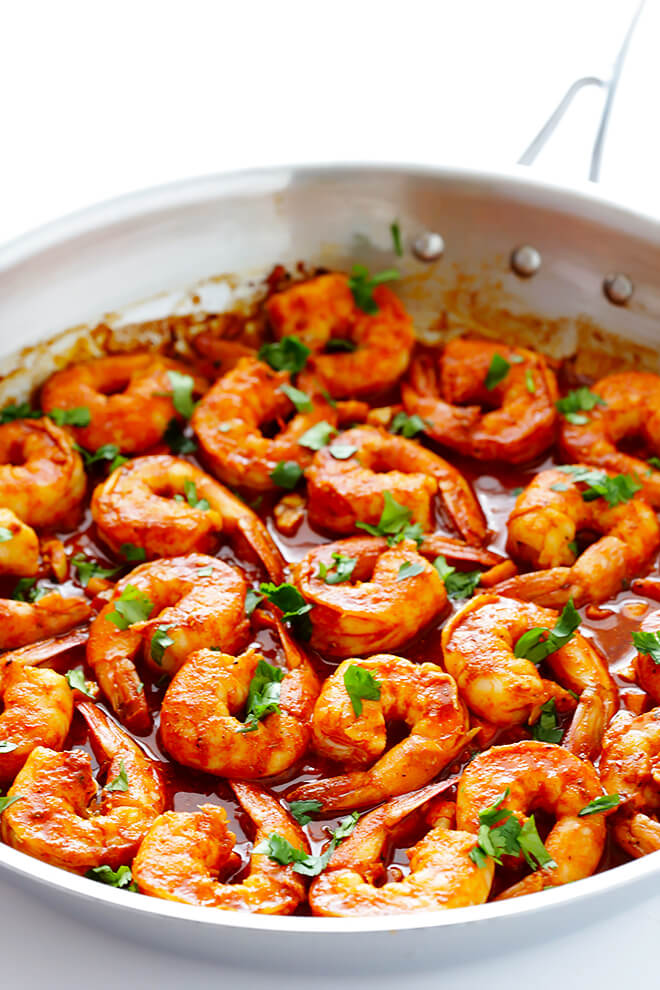 Then, while the shrimp are cooking (or beforehand), whip up a simple sauce made with white wine (or you can sub in chicken or veggie stock, if you don't like to cook with wine), lemon or lime juice, lots of smoked paprika and cumin, salt, and pepper. Remove the shrimp and garlic from the pan once they have cooked, then let the sauce take a turn to cook and simmer down in the pan for a few minutes. Then combine everything, sprinkle it with lots of fresh cilantro…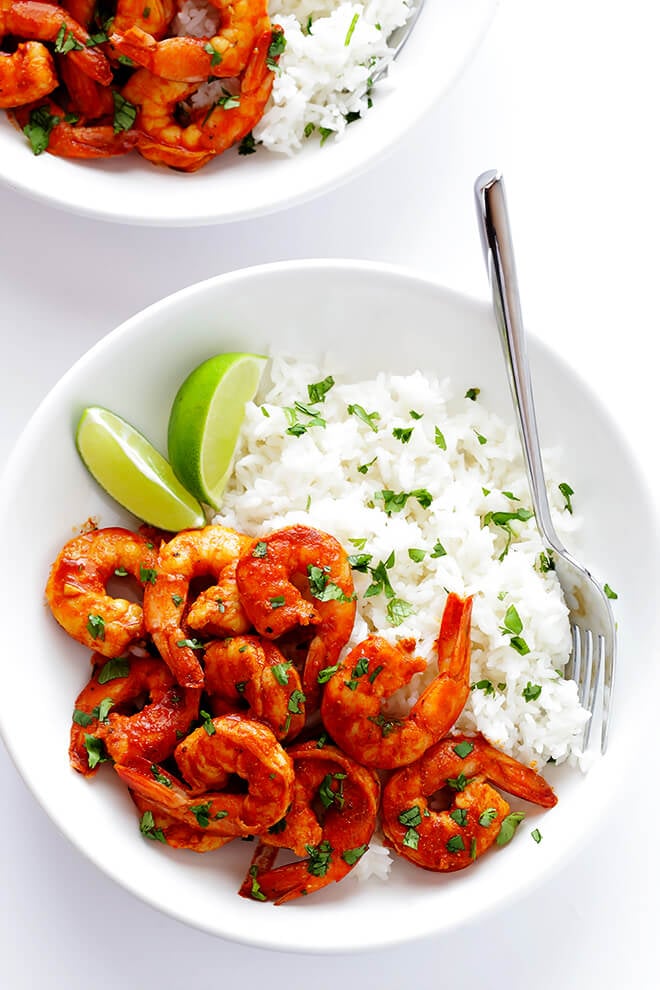 …and dish it up! I served atop a bed of rice, along with a side of beans, but go with whatever sounds good to you. Just get ready for a big pop of flavor, because that Peruvian sauce is absolutely delicious. It's smoky, it's tangy, it's a little bit spicy, and it's herby. But don't worry — all of those flavors come together perfectly, and the result is one amazing dish that I couldn't stop making this month. Seriously, three meals in, I'm still not tired of it. 🙂
So cheers to exploring new flavors this season! Here's to hopefully many more to come!
Print

Easy Peruvian Shrimp

Prep Time: 5 minutes


Cook Time: 10 minutes


Total Time: 15 minutes


Yield: 4 servings 1x
---
Description
This Easy Peruvian Shrimp recipe takes less than 15 minutes to make, and it's full of delicious bold flavors that'll have you going back for more in no time!
---
1/2 cup

dry white wine (or chicken or vegetable stock)

2 tablespoons

freshly-squeezed lime or lemon juice

1 tablespoon

ground cumin

1 tablespoon

smoked paprika

1 teaspoon

kosher salt

1/2 teaspoon

freshly-ground black pepper

1.5 tablespoons

olive oil

1

 pound jumbo raw shrimp, peeled and deveined (tails on or off!)

4

cloves garlic, peeled and minced

chopped fresh cilantro leaves, for topping
---
Instructions
In a small mixing bowl, add the white wine (or chicken or veggie stock), lime juice, cumin, paprika, salt, and black pepper, and whisk together until combined.  Set aside.

In a large sauté pan, heat olive oil over medium-high heat.  Add shrimp and garlic, and sauté for 4-5 minutes, stirring occasionally, until the shrimp are cooked through and pink (and no longer gray).  Transfer the shrimp and garlic to a separate plate, and set aside.

Return the sauté pan to the stove over medium-high heat.  Add in the white wine sauce, and cook for 1 minute, stirring occasionally.  (If you want a thicker sauce, you can let it boil down for an extra 2-3 minutes more.)  Carefully add in the shrimp, and stir until they are evenly coated with the sauce.

Remove from the heat and serve immediately, garnished with fresh cilantro.
---