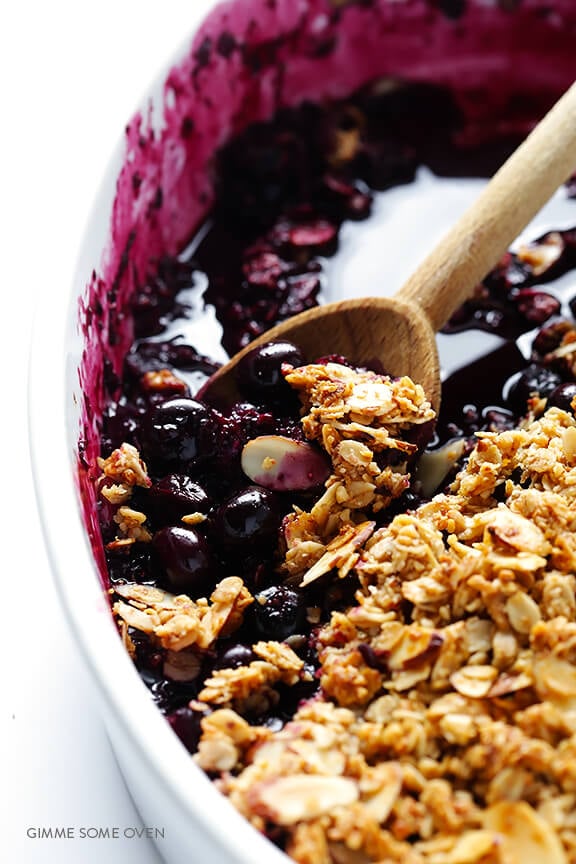 Are you a book re-reader?
For years, I always used to think that I was. Or at least, I really really wanted to be. I bought and read and underlined and dog-eared books galore, and then placed them on beautiful bookshelves in my home with full intentions of picking them back up and taking them in a second or third time. (Or at minimum, I loved the idea of being able to flip through them at a book club or party to share some of my favorite quotes.)
But alas, out of the hundreds and hundreds and hundreds of books I've purchased in my life, less than half of those made the move with me into my loft downtown when I moved (and minimized) a few years ago. And of those hundred or so, I'm pretty sure that there are maybe only a few dozen that I have ever fully re-read. And of those, maybe only a handful that I will ever read multiple times.
One of those will undoubtedly be the memoir Bread and Wine, by Shauna Niequist.
The book is only a few years old, and already I'm making my way through it for the third or so time. Although it's written in short-essay form and I tend to just pick up a chapter here or there, so who knows. But man, something about this book just gets me. The subtitle calls it "a love letter to life around the table", which is clearly what makes my little heart beat fast. But it's also about family, and friendships, and ambition, and home, and hope, and careers, and faith, and blueberry crisp — and how they get all tangled up together into this beautiful, messy, difficult, mysterious, miraculous thing we call life.
Gah, it's just so good. And like any truly good books, it seems to get better with each new season that I pick it up. And with each new season, the words and stories hit me and challenge me and inspire me in all sorts of good new ways.
Anyway, if you're in search of good books for your summer reading list, I highly recommend it.
Also recommended?! This fresh and delicious (and healthier!) recipe for blueberry crisp, inspired by Shauna's mom's recipe that she shares in the book.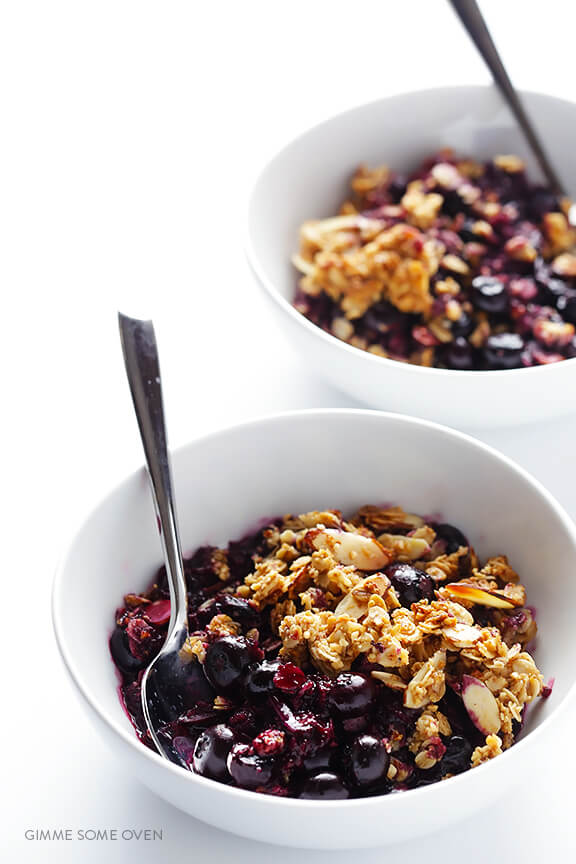 Oh man, if I'm on my third read through the book, I'd say that I've probably made this crisp at least twice as many times. There's not much better than warm fresh blueberries baked to warm, bursting, turn-your-lips-purple perfection, especially when topped with a remarkably good-for-you (and naturally-sweetened) crisp!
The food blogger and recipe developer in me can't help but play around with tweaking the recipe a bit each time I make it. And I seem to have landed upon a version that's a bit more lemony and almond-y than Shauna's, but the credit goes to her (and her mom) for the base.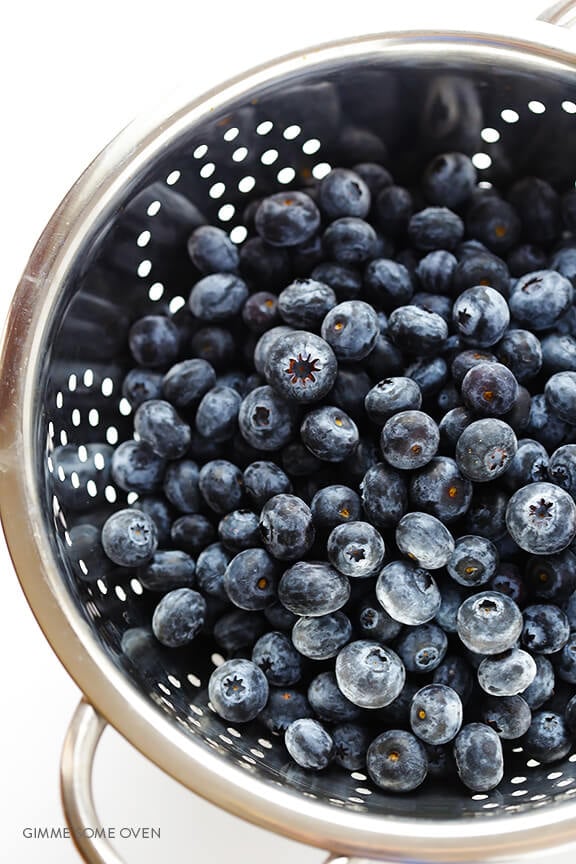 Of course, the rockstar of the recipe is a heaping mound of fresh blueberries. I know that I'm jumping the gun a bit here with blueberry season. But they were on sale for $0.99 a pint at the store this week — which means that I naturally made it home with 6 — so a girl's gotta do what a girl's gotta do with a zillion berries. 😉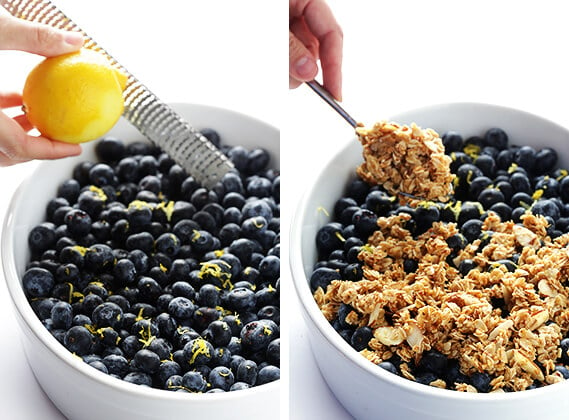 To make the crisp, simply add a bunch of fresh blueberries to a large baking dish. Toss them with a little lemon juice and zest.
Then whip up a simple naturally-sweetened crisp to go on top, full of oatmeal, almond meal (you can just ground up almonds to make your own if you'd like), slivered almonds, maple syrup, a little coconut oil and pinch of salt. If you're making this gluten-free, be sure to use GF oats.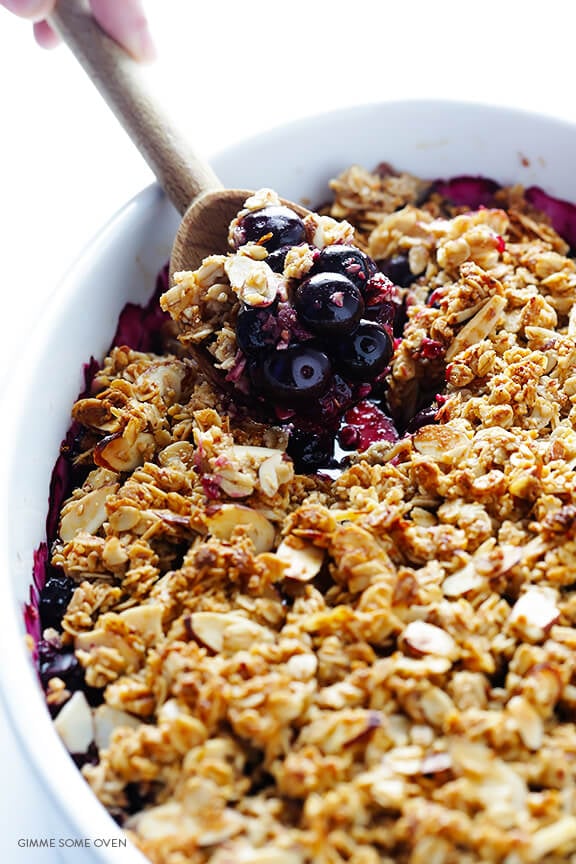 Then bake it all up, and watch in the oven as those blueberries begin to expand and pop and pool around the edges, and the crisp gets all toasty and crunchy and perfect. Then once it's out of the oven, you can either be good and patient and wait for the berries to thicken up a bit. Or you can do exactly as I did and dive in.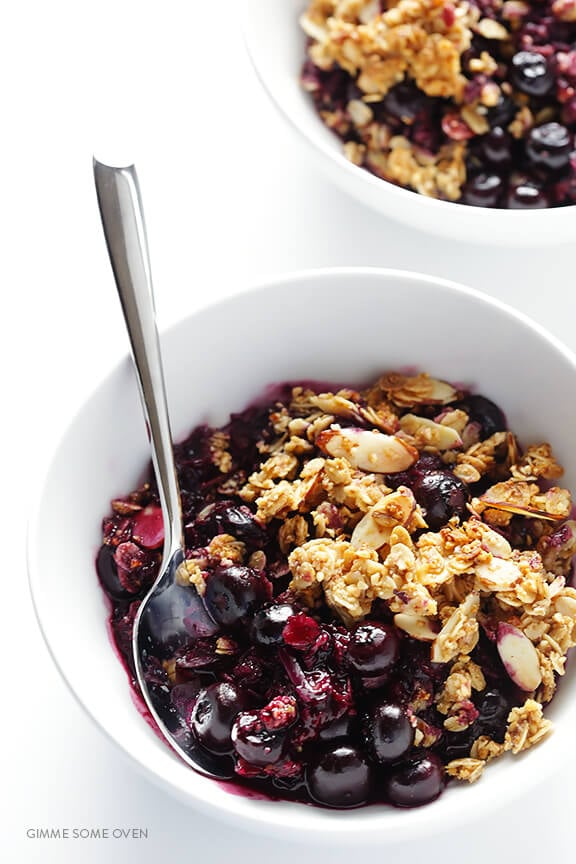 I know that crisps are traditionally served with ice cream or whipped cream, but in my home, the crisp stands alone. I think this dessert is fabulous all on its own! The berries are literally bursting with natural sweetness, the crisp is crunchy and nutty and oh-so-comforting, and the combination of the two = perfection.
Ok, if you really want some ice cream, I won't fight you. But if you're looking for a healthier dessert this summer, I don't think you'll miss it. 🙂
Big thanks to Shauna for the recipe inspiration, and for doing the hard work of sharing her heart in a memoir that has become a literal "keeper" for me. I love it so.
Print

Easy Blueberry Crisp

Prep Time: 5 minutes


Cook Time: 40 minutes


Total Time: 45 minutes


Yield: 6 –8 servings 1x
---
Description
This Easy Blueberry Crisp recipe is simple to make, naturally sweetened with fruit and maple syrup, and topped with a (naturally gluten-free) delicious almond and oatmeal crisp.
---
1 cup

old-fashioned oats (use gluten-free oats if making this recipe GF)

1/2 cup

 almond meal

1/3 cup

sliced or slivered almonds

1/4 cup

maple syrup

3 tablespoons

melted coconut oil

1/2 teaspoon

salt

5 cups

fresh blueberries (or nearly any fruit)

2 teaspoons

freshly-squeezed lemon juice

2 teaspoons

lemon zest (about the zest of

1

lemon)

2 tablespoons

cornstarch
---
Instructions
Preheat oven to 350 degrees F.

Add oats, almond meal, almonds, maple syrup, coconut oil and salt to a mixing bowl, and toss until combined.  Set aside.

Pour blueberries into an 8 x 8-inch (or 9 x 9-inch) baking dish.  Sprinkle evenly with lemon juice and lemon zest and cornstarch, and toss until evenly combined.  Sprinkle the oat crisp mixture evenly on top of the berries.

Bake for 35-40 minutes, or until the topping is crisp and golden and the fruit is bubbling.  Serve immediately.  Or let cool to room temperature, then cover and refrigerate for up to 3 days.
---