This blueberry kale smoothie recipe is quick and easy to make, it's chocked full of good-for-you fresh ingredients, and it's wonderfully sweet and delicious!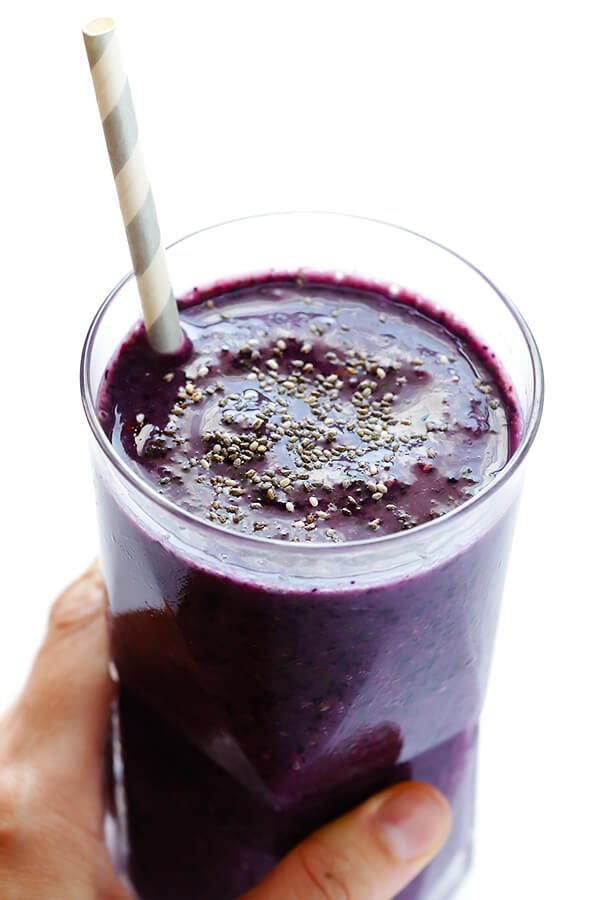 By the time this post goes live today, I'll already be 24 hours into my lake weekend with my girls. ♥
It's one-hundred-eleventy-jillion degrees around here lately, so it seemed like the perfect time to pack up the coozies and the coolers and the six of the coolest chicks I know and spend the weekend splashing around. And I've been looking forward to it for weeks.
Anyone who knows me will tell you that quality time is definitely my love language. So getting to spend a weekend with some of my closest friends, catching up on all of the real, awesome, hard, crazy, and everything-in-between-ness happening in our lives — plus (of course) the usual variety of everything else from Hillz and Trump, to The Bachelorette and the Enneagram, to Wendell Berry and berry smoothies — quality time with good friends is simply the best.
So while I'm away, I thought I'd leave you with this smoothie recipe that I'm going to be whipping up for the girls while we're away for breakfast one day. It's chocked full of kale and blueberries, but unlike many kale smoothies I've tried and pretended to like, this one is actually sweet and delicious and good for you, yet not-overly-kale-y. Win-win-win-WIN.
Here it is!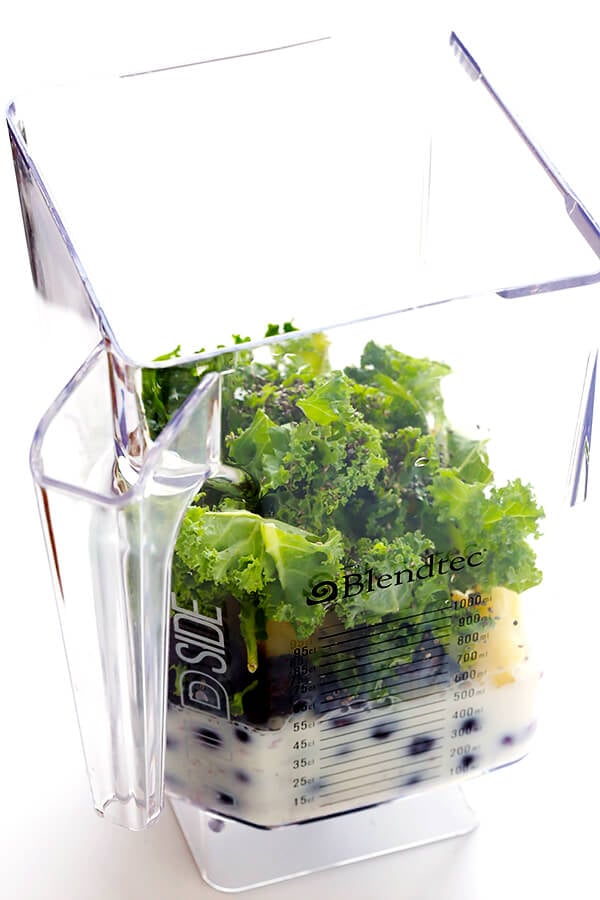 It's really nothing fancy, but it happens to be one of my current favs, so I'm hoping it might become one of yours too. It's so simple!
Just throw some kale, frozen blueberries, a frozen banana, chia seeds, ginger and some almond milk in a blender…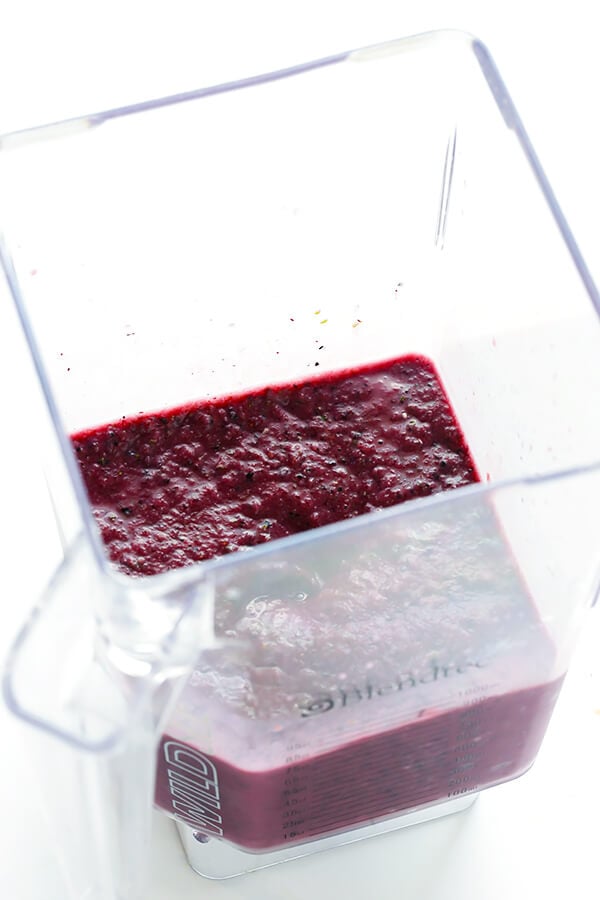 …pulse it all together until smooth…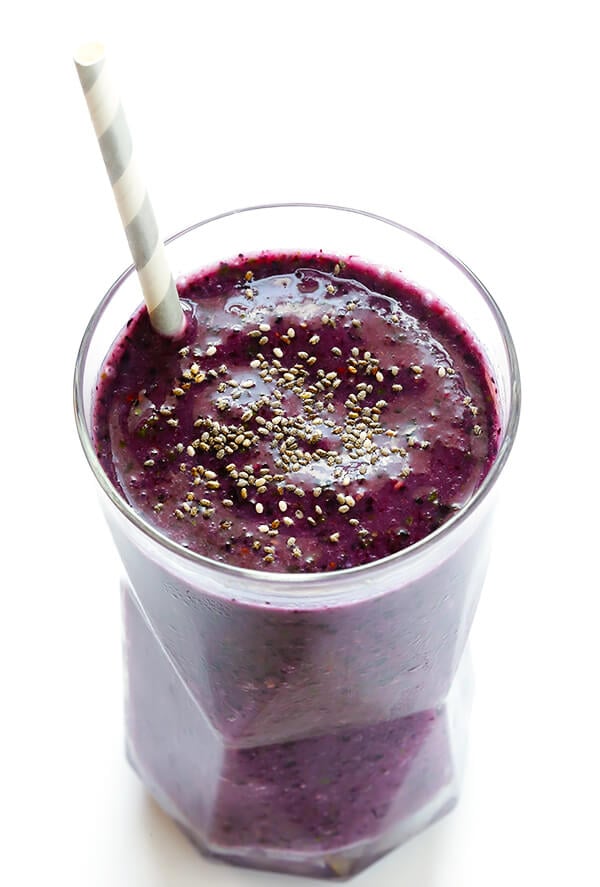 …and serve! Oh, and sprinkle it with some chia seeds for some extra-cute antioxidants in your life. 😉
If you don't have time to freeze fresh blueberries and bananas, feel free to whip them up and just add a little extra life. And if you don't have fresh ginger on hand, no worries, just use 1/2 teaspoon ground dry ginger instead. And if you really want some extra protein, I also love adding a little bit of plain Greek yogurt in there too.
As you can see, the options are limitless. But this is the base recipe I stick with, and it never fails me. So hope that you enjoy it as much as I do.
Happy weekending, everyone!
Print

Blueberry Kale Smoothie

Prep Time: 5 minutes


Total Time: 5 minutes


Yield: 1 –2 servings 1x
---
Description
This Blueberry Kale Smoothie recipe is quick and easy to make, it's full of good-for-you ingredients, and it tastes so sweet and delicious!
---
2 cups

frozen blueberries

1 1/2 cups

almond milk

1

handful fresh kale leaves, thick stems removed

1

banana, peeled, sliced and frozen

1 tablespoon

chia seeds

2 teaspoons

finely-chopped fresh ginger
---
Instructions
Add all ingredients to a blender and pulse until smooth.  If the smoothie is too thick, add extra almond milk to thin.

Serve immediately, garnished with extra chia seeds if desired.
---