Any of you following me on Snapchat (@gimmesomeoven) may have noticed that I had an especially smiley, giddy, total-fangirling little trip to Austin this past weekend.
Guys, I went to the Friday Night Lights 10-year reunion!!!
And it was magical. ?
It took place in Austin (Texas Forever!) out on Panther Field (where all of the football scenes were filmed) on a hot Friday night (of course). And literally thousands of fans and most of the cast showed up to celebrate together! I traveled there with my good friend Maria, who is my kindred FNL-loving spirit. And we spent the evening touring the Panther Fieldhouse (where I got to have this little moment), meeting some of the cast members (oh hey, Landry!), watching the cast gather together again for a Q&A, and getting all chocked up over a wonderful tearjerker of an episode that they played on the big screen after then sun had set. Amazing.
Of course, being that it was Texas in June, it was also blaaaaaazing hot. So I grabbed an ice pop midway through the evening to cool down. Then once I returned to Kansas City a few days later, where it was also blazing hot, I decided it was time to kick-off my rhythm of making some homemade ice pops for the summer.
My first batch?
These unbelievably delicious Berry Cheesecake Pops.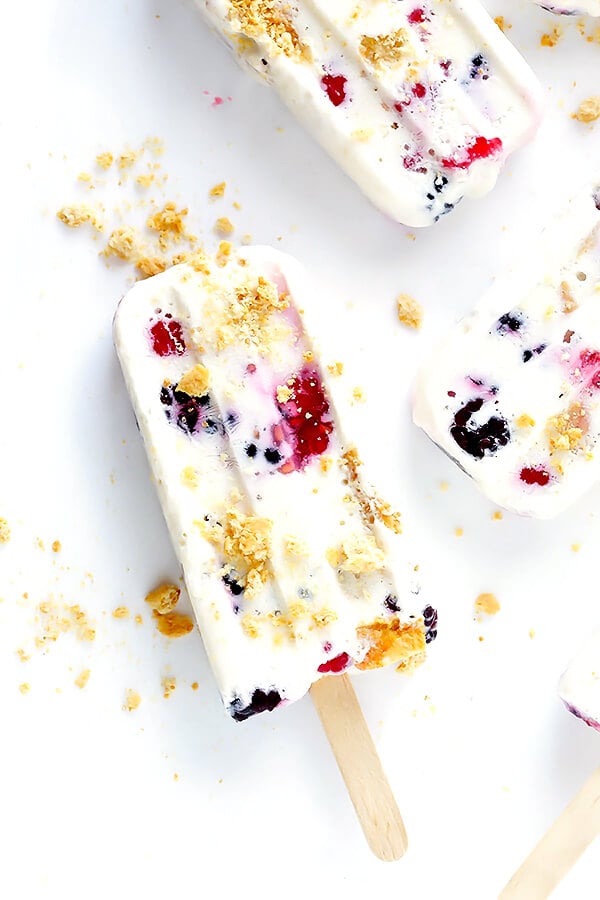 For some reason, I've been craving cheesecake a lot lately. But let's be real, who wants to turn on their oven when it's 100° outside?!
Not I, said the hen.
So instead, I went the opposite route and put my freezer to work making these frozen ice pops. And they totally satisfied my craving!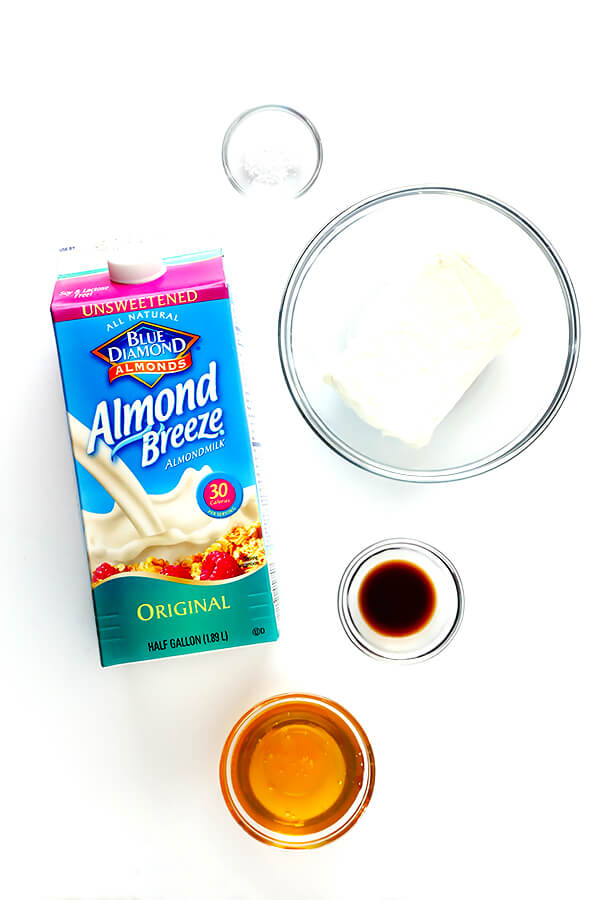 To make them, simply create your cheesecake-y base by blending together some Almond Breeze Almondmilk (I went with their Original Unsweetened flavor), honey, vanilla extract, a pinch of salt, and a brick of low-fat cream cheese.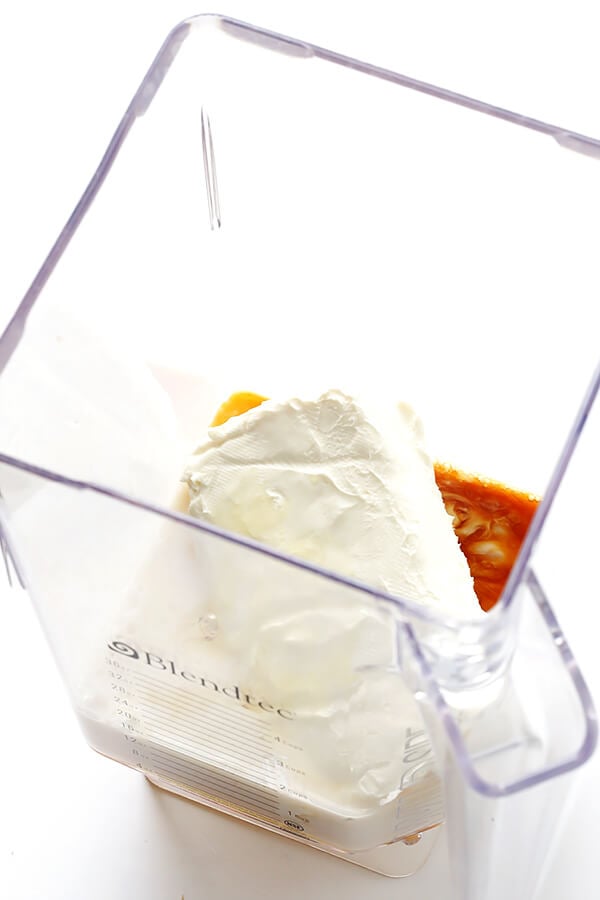 Puree all of those ingredients together in a blender or food processor until smooth. (Or you can also use those biceps and whisk everything together by hand.)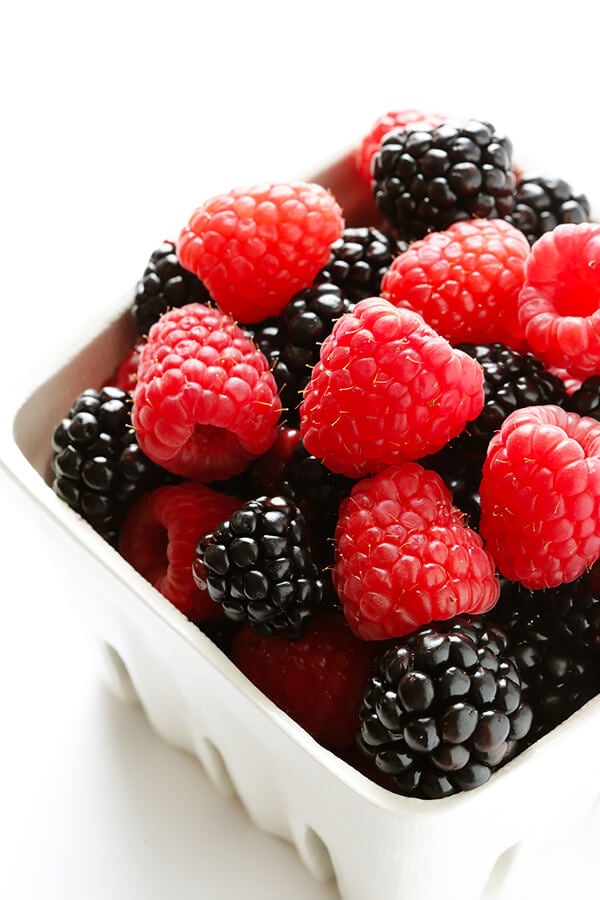 Then chop up some berries and graham crackers to mix in.
Pro tip though — if you don't want your berries to totally turn the ice pops purple, I recommend chopping them up a bit and then rinsing them briefly with water in a strainer to remove some of the excess purple juices. Or — purple-y ice pops will also be lovely. 🙂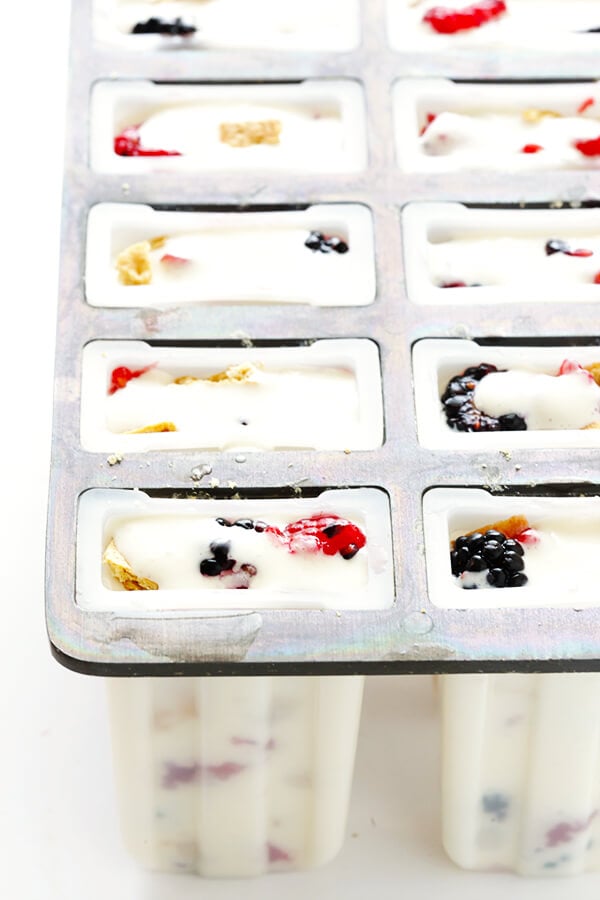 Then pour everything into an ice pops mold.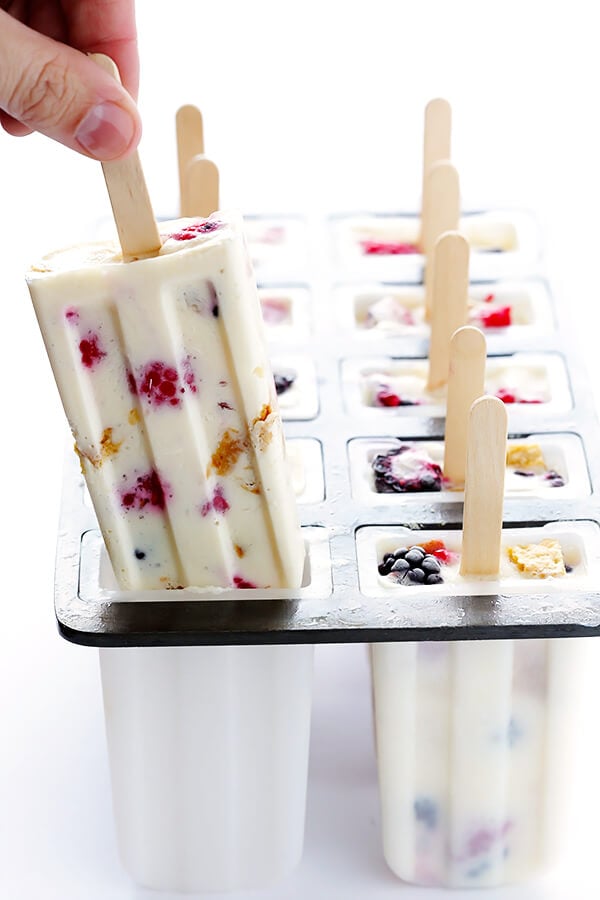 And once the pops are nice and frozen, they'll be ready to serve!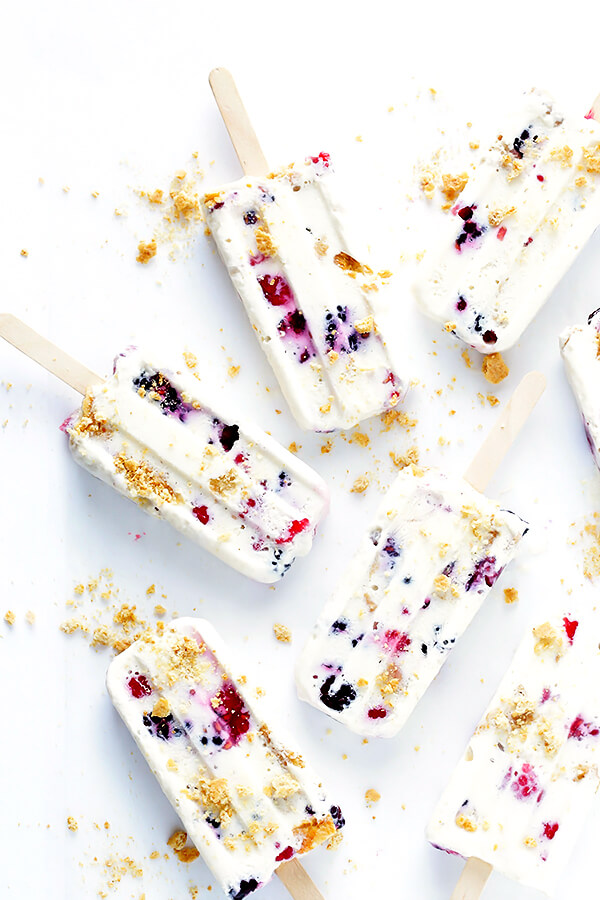 Definitely the perfect treat to cool you down on a hot Friday night in Texas…or Kansas City…or wherever you may be. 🙂
Print
Berry Cheesecake Pops

Prep Time: 10 minutes


Total Time: 10 minutes


Yield: 10 servings 1x
---
Description
These Berry Cheesecake Pops are quick and easy to prep, they're chocked full of fresh berries and graham crackers, and they really do taste like cheesecake!
---
1

(8-ounce) brick low-fat cream cheese

1 cup

 Blue Diamond Almond Breeze Unsweetened Original Almondmilk

1/4 cup

honey

1 teaspoon

vanilla extract, store-bought or homemade

pinch of salt

2 cups

fresh berries, chopped then briefly rinsed in water

2

graham cracker sheets, roughly chopped
---
Instructions
Add cream cheese, almondmilk, honey, vanilla and salt to a blender.  Puree until smooth.

Stir in the berries and graham crackers until combined.

Pour the mixture into ice pop molds.  Then freeze until solid.

Serve frozen.
---
Notes
*Cook time does not include the time it takes for these to freeze — approximately 4-6 hours, depending on the temperature of your freezer.
This post is sponsored by Blue Diamond Almond Breeze. All almondmilk-loving opinions are my own, as always. Thanks for continuing to support the brands who help make this site possible! (Also, we have chosen a winner from everyone who participated in the survey that was shared on June 15, 2016. Thanks to everyone who entered!)