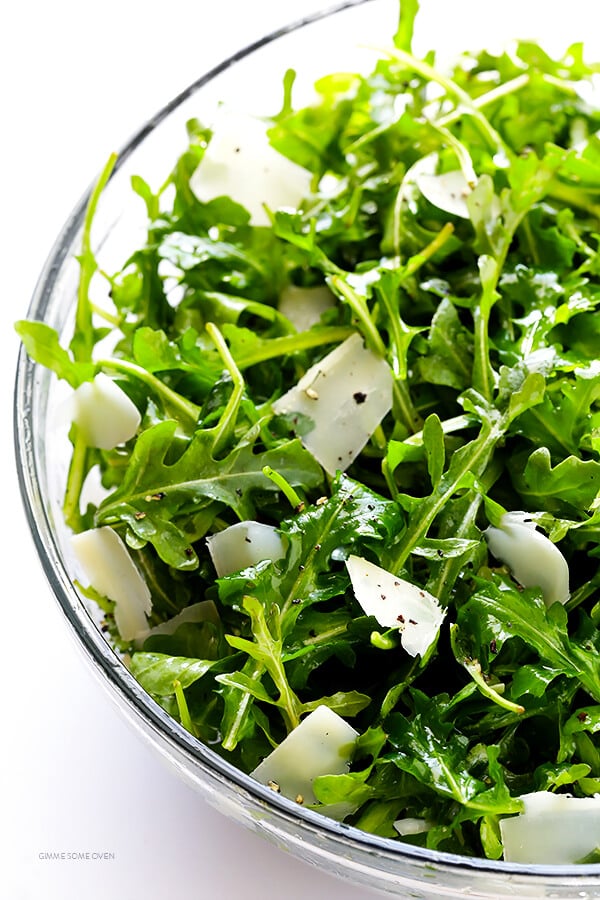 Have you read the book, Essentialism, yet?
After hearing literally dozens of friends, colleagues, and even neighbors talk about this book over the past few years, I finally bought a copy to bring on my trip to New Zealand this past February with Barclay. I was looking forward to curling up with it on the couches of our various AirBnBs. But after dozens of hours of podcasts, playlists, and conversations during our long drives all across the country, I randomly asked B one day if he'd like me to read the first chapter aloud for something different. He did. And so I did. And after just a few pages, we were completely hooked. And then proceeded to be those nerdy American tourists who read the book aloud to one another during the rest of the trip.
Yet one more reason I like this guy. 😉
I hadn't read a book aloud since — oh, stories before bedtime with my dad when I was 5 — but it ended up being a really fun way to work through the book. And I think we both totally enjoyed getting to process everything page-by-page with one another, and see what sort of stuff it rustled up inside each of us. We both agreed that the theme of the book is really nothing new — it seems like everyone I know is constantly re-assessing priorities, and trying to make more time and space in life for the things that are most essential. But I liked how the author took it a step further and basically asserted at the very beginning that the most all of the things in life are non-essential, and that our life's work is learning how to discern and protect the very few things that actually are. An interesting perspective. But as opposed to many books in this genre, which I think usually have one good idea and then fill up the rest of the book with 90% fluff, the rest of the book was actually full of some really helpful advice for how to actually go about "essentializing" your life.
A few months after the trip, we're still talking about this book all the time, and the various ways that we're trying to put this stuff into practice in each of our lives. We've both made some progress, but still have a ways to go for sure. But this weekend, we took the author's advice and actually did put one of his ideas into action — we did our first little "quarterly retreat!" Well, we didn't have time to slip away for an entire day or weekend (which he recommends) for reflection. But we did go over to my friend (and fellow Essentialism-reader) Sarah's house for the evening, where the three of us sat around and drank wine, and ate cheese and crackers, and polished off a huge bowl of this salad, and got really honest with each other as we talked through the "quarterly questionnaire" about what's essential in our lives. And it was so awesome.
Yet one more reason I like these friends. (And this salad.)
For some reason, the Essentialism quarterly questionnaire isn't in the book. (If any of you are interested in having a copy of the questionnaire, just email me and I'll send you the one that my friend sent us. Update: I actually included the questionnaire in this recent blog post!)  But it's basically just a bunch of questions that you can revisit each quarter to check in with yourself, see what feels most essential right now, see what has changed over the past three months, set some goals for the next three months, etc. Stuff like:
What is the news in my life lately?

Where am I spending my time and resources?

What am I already committed to right now, and what's on my calendar the next three months?

Are these things that are really essential, or are they no longer the things I should be doing?
A little cheesy, but I totally love that sort of stuff. And I really love the idea of revisiting this stuff every 3 months. Seems like a good schedule to me. 🙂
And next quarter, I already want to make this salad again!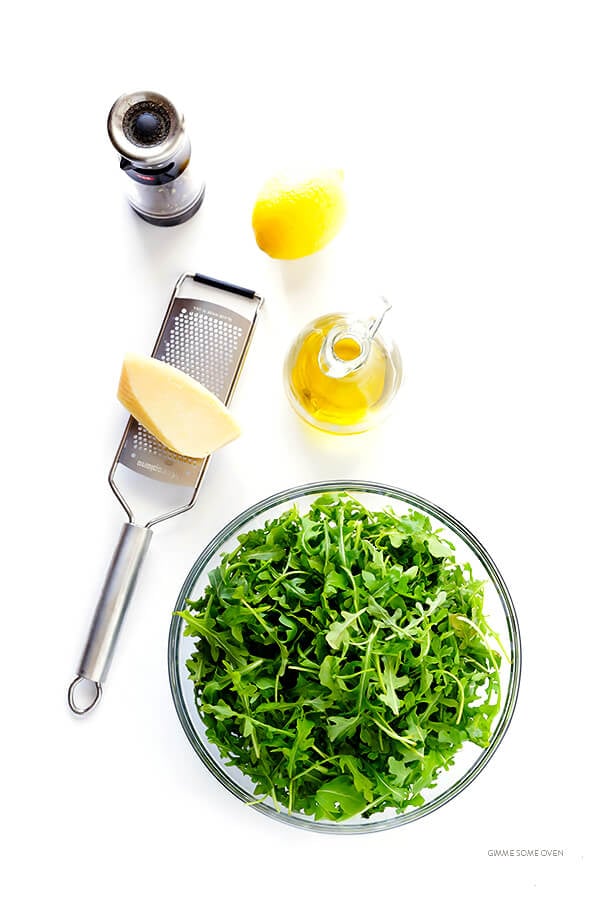 Actually, I make this one all the time, and kind of assumed that the rest of the world did too. But after I shared it on Snapchat the other day and had a bunch of you ask for the recipe, and then when Barclay and Sarah both raved about it and asked what was in it the other night, I figured it might be worth a share on here.
Because I'm pretty sure it's truly one of the quickest and easiest salads you can ever make. And one of the tastiest.
All you need are 5 easy ingredients:
fresh baby arugula

freshly-grated Parmesan

freshly-squeezed lemon juice

freshly-cracked black pepper

olive oil
So much freshness. 🙂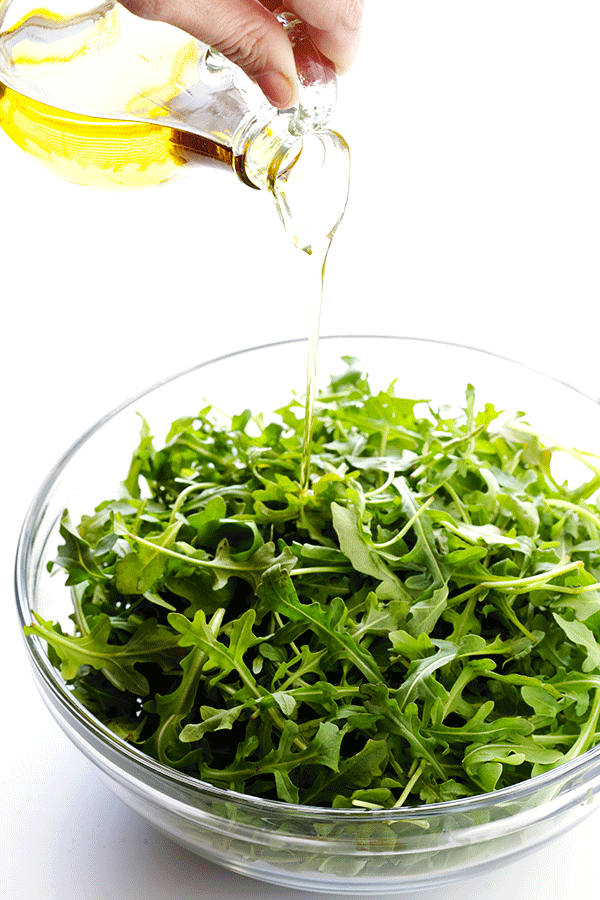 I never measure the ingredients in mine. Just drizzle some olive oil on top of a bowl of arugula, squeeze on some lemon juice (and zest if you'd like), crack some black pepper on top, and then I like to grate and shave some Parmesan on top.
Toss it all up…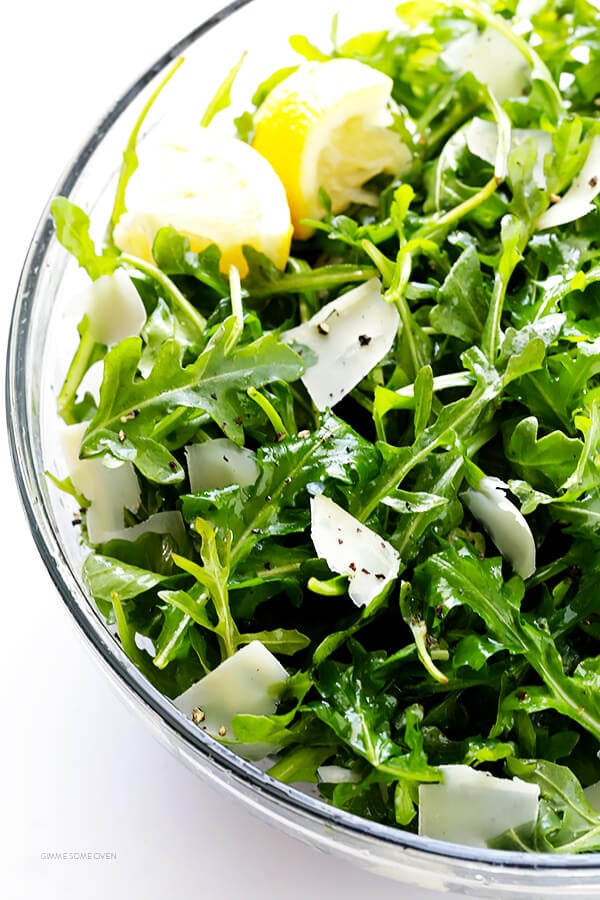 ..and within minutes (or really, about a minute), this fresh and oh-so-flavorful salad is ready to go.
You can serve it as a side salad, you can make it a main and add in some salmon/chicken/other protein if you'd like, or you can do what I often do — eat the whole dang thing plain as my entire meal. I make a huge bowl of it regularly and enjoy every single bite. So good.
And all the better, of course, shared with good friends over good conversation about the essential stuff in life. 😉
So seriously, make this salad!
And if you fall into the always-busy, always-trying-to-do-it-all, always-trying-to-slow-down category in life, I really do recommend checking out that book too. I think you'd probably enjoy it. (And if you do read it, shoot me a note and let me know what you think about it. I'd love to hear!)
Print

Arugula Salad with Parmesan, Lemon and Olive Oil

Prep Time: 3 minutes


Total Time: 3 minutes


Yield: 2 servings 1x
---
Description
This Arugula Salad with Parmesan, Lemon and Olive Oil is so fresh and flavorful. Plus, it only calls for 5 easy ingredients and can be made in minutes!
---
2

handfuls fresh baby arugula

2 Tablespoons

freshly-grated Parmesan, plus extra shavings as garnish

2 teaspoons

good-quality olive oil

2 teaspoons

freshly-squeezed lemon juice

1 teaspoon

freshly-cracked black pepper
---
Instructions
Add arugula and Parmesan to a large mixing bowl.  Drizzle evenly with olive oil and lemon juice, and sprinkle with black pepper.  Toss until combined.

Serve immediately, garnished with extra Parmesan if desired.
---
Notes
*I never (ever) actually measure the ingredients for this recipe, but the proportions above are a basic place to help get you started.  Feel free to just taste it and add extra lemon, Parm, pepper or lemon juice as you see fit.
This post contains affiliate links.