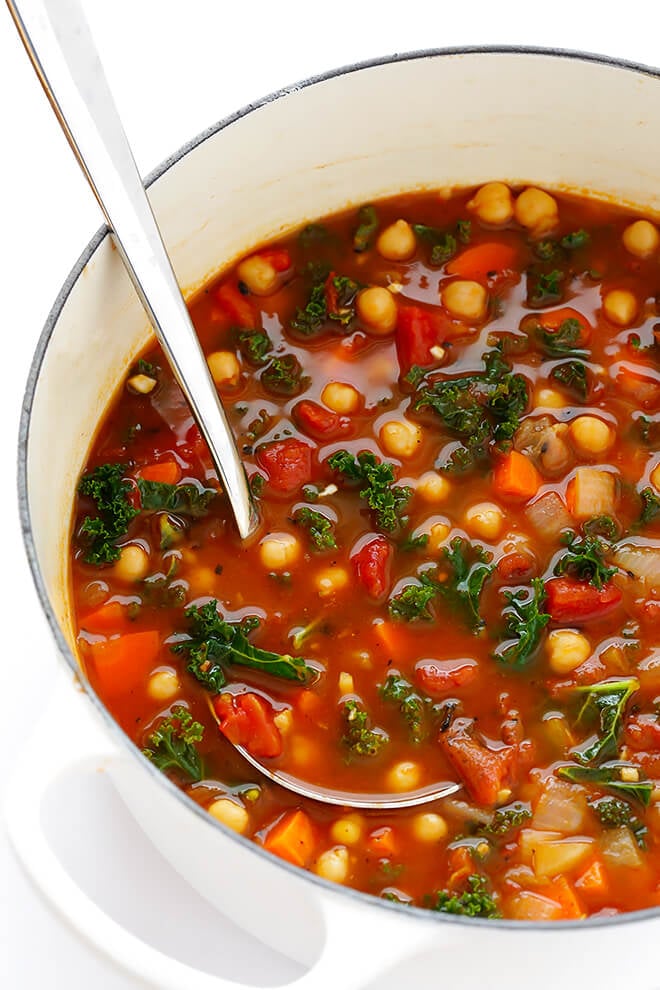 I feel like Christmas and New Year's Day should fall on a weekend more often.
Because I don't know about you, but there's been something about the holiday season this year that has just felt more slow and restful than usual. Maybe it's the fact that everyone I know has had two four-day-weekends off in a row, easing us all into the workweeks a little more gently. Or maybe it's just that we've all finally been able to take in a deep breath of relief, knowing that after a rough 2016, a fresh start with 2017 has finally arrived.
Whatever the reason, I feel like my friends and I have all been enjoying the gentler start to the new year this week. And I'm feeling extra light and refreshed thanks to a lineup of healthier homemade meals that I've had on the menu this week, including this wonderfully comforting and delicious Moroccan Chickpea Soup. It has been on my list to make for weeks after trying it at a friend's house this fall, where I fell in love with the amazing seasonings and fresh flavors. (Plus the fact that it's naturally gluten-free, vegetarian, and vegan, so everyone at our table could enjoy it.)  So when I was brainstorming a quick and easy recipe to enjoy on this chilly winter week in Kansas City, it seemed like the perfect way to begin a new year.
Oh, and did I mention it only takes 20 minutes to make? ♡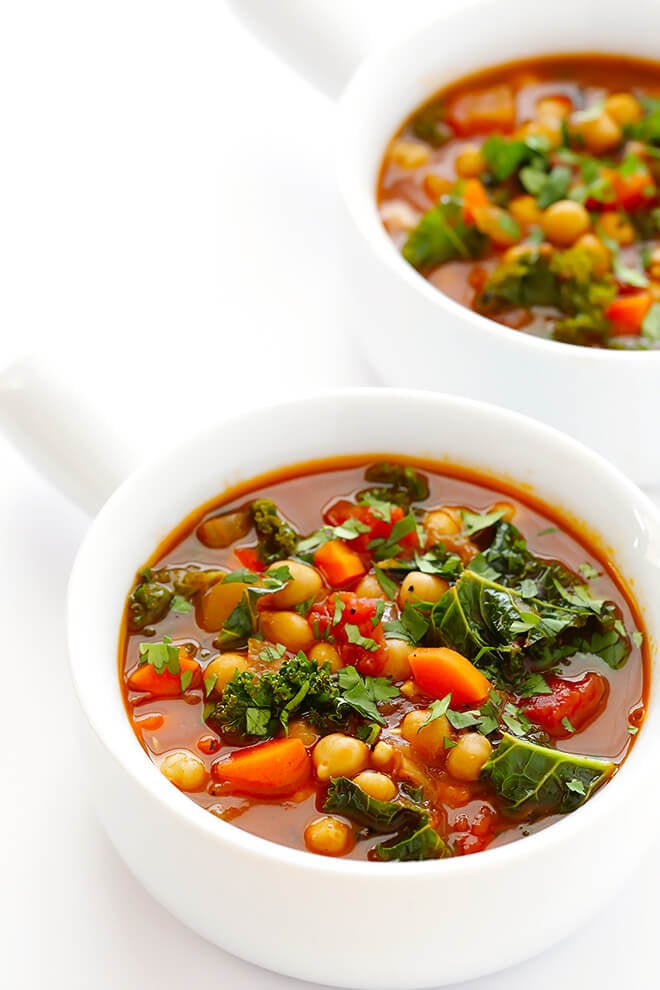 Truly, this one could not be any easier. Just saute a few quick ingredients together…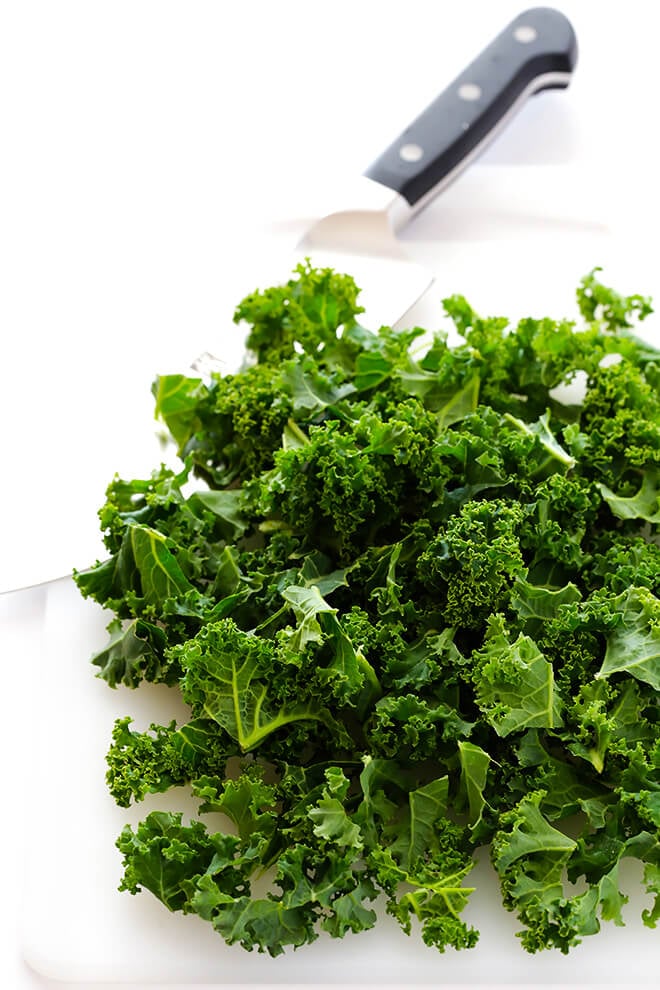 …chopping as you go (see timing tips in the recipe below) in order to save you some time while the soup ingredients are sauteing, and then coming to a simmer…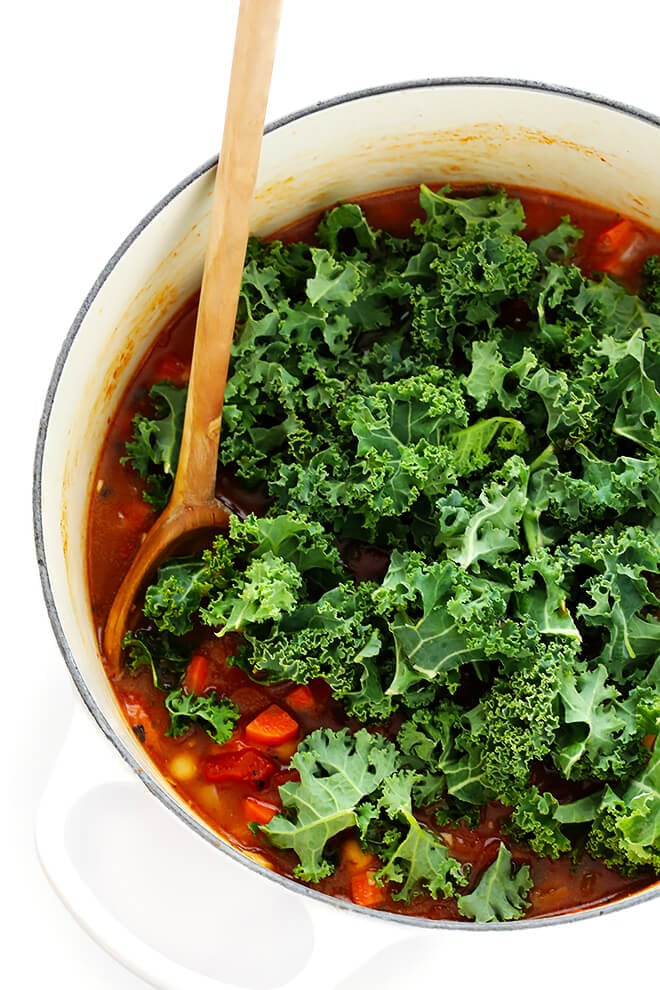 …then once the soup is hot and ready to go, stir in a bunch of fresh kale, season with salt and pepper to taste…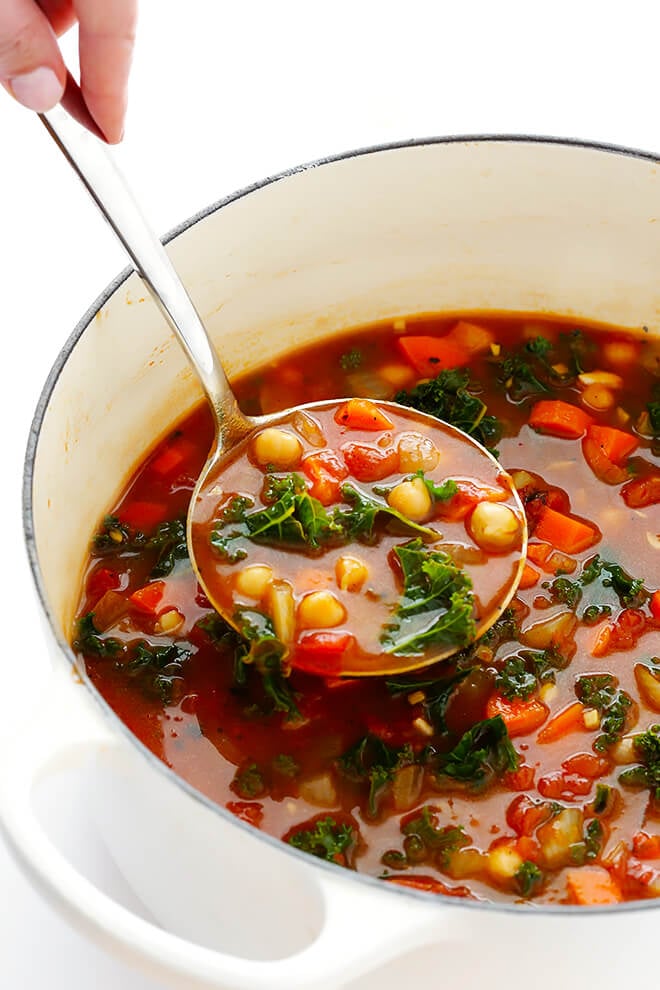 …and this vibrant, delicious, feel-good pot of soup will be yours to enjoy in just about 20 minutes or so.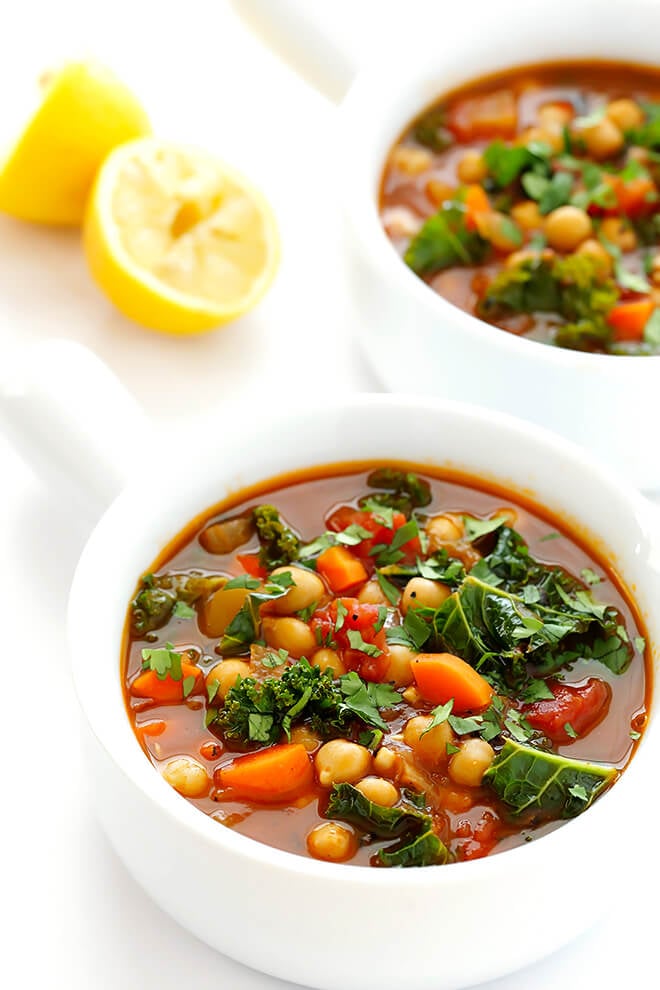 I love serving mine with cilantro and lemon wedges, just like my friend suggested. But feel free to also stir in a bit of yogurt, or top your soup with whatever sounds good. (If you like food with heat, I totally recommend sprinkling some extra crushed red pepper flakes on top!)
Seriously, this soup is incredibly easy to make, and in my experience, it totally hits the spot.
Hope you enjoy!
Print

20-Minute Moroccan Chickpea Soup

Prep Time: 5 minutes


Cook Time: 15 minutes


Total Time: 20 minutes


Yield: 6 –8 servings 1x
---
Description
This Moroccan Chickpea Soup recipe is naturally vegetarian, vegan and gluten-free, it's super easy to make, and it's full of so many rich and delicious flavors.
---
1 tablespoon

olive oil

1

 small white onion, peeled and diced

1

large carrot, peeled and diced

4

cloves garlic, peeled and minced

4 cups

vegetable stock

2

(15-ounce) cans chickpeas (a.k.a. garbanzo beans), rinsed and drained

1

(15-ounce) can fire-roasted diced tomatoes

3 tablespoons

 tomato paste

1 teaspoon

ground cumin

1/2 teaspoon

ground cinnamon

1/2 teaspoon

ground ginger

pinch of crushed red pepper flakes, to taste

Kosher salt and black pepper, to taste

3 cups

roughly-chopped kale leaves or baby spinach

chopped fresh cilantro and fresh lemon wedges, for serving
---
Instructions
Heat oil in a large stockpot over medium-high heat.  Add onion and carrot and sauté for 5 minutes, stirring occasionally, until the onion is soft and translucent.  (To save time, mince the garlic while the onion is cooking.)  Then add garlic and saute for 1 more minute, stirring occasionally, until fragrant.  Add in the vegetable stock, chickpeas, tomatoes, tomato paste, cumin, cinnamon, and red pepper flakes, and bring to a simmer.  (While the soup is coming to a simmer, chop the kale and cilantro, and slice the lemon wedges.)

Reduce heat to medium-low, and stir in the chopped kale.  Continue simmering for 3 minutes until the kale has slightly softened.

Taste and season with your desired amount of salt and pepper.  (I used a generous pinch of each.)

Serve warm, garnished with fresh cilantro and served with a fresh lemon wedge.
---
Notes
This recipe can also easily be made in the slow cooker!  Just add all of the ingredients minus the kale to a large crock-pot and cook on low for 6-8 hours, or on high for 3-4 hours.  Then once you're ready to serve, stir in the kale and let it rest for about 3 minutes.  And serve warm, garnished with fresh cilantro and served with a fresh lemon wedge.